On August 25-September 16

Vuelta a Espana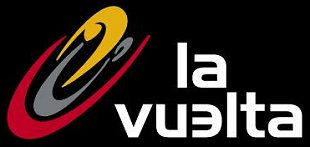 - - - - -
Vuelta a Espana at a glance: Chris Froome (Team Sky) won the 2017 Vuelta a Espana.
Giant and Liv Announce New Partnership with CCC Team
October 5, 2018 - Giant Group Chief Branding Officer Phoebe Liu: "Pro road cycling is always dynamic with teams and sponsors. We're always striving to find the best partners to align with our mission to help athletes perform at their best. These partnerships also play a big role in helping us develop better products for cyclists of all levels. We can be proud of what we achieved with Team Sunweb, and we're thrilled to now begin a new partnership with the promising CCC Team."
On July 7-29

Tour de France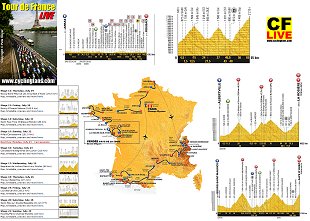 - - - - -
Tour de France at a glance: Chris Froome (Team Sky) won the 2017 Tour de France.
On May 4-27

Giro d'Italia

- - - - -
Giro at a glance: Tom Dumoulin (Team Sunweb) won the 2017 Giro d'Italia ahead of Nairo Quintana and Vincenzo Nibali.
On January 11-21

Tour Down Under (women's and men's)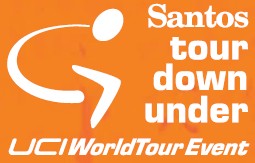 - - - Photos - -
Tour Down Under at a glance: Amanda Spratt (Orica) won the 2017 Santos Women's Tour. Richie Porte (Team Sky) won the men's 2017 Tour Down Under.

Kasper Asgreen joins Quick-Step Floors
U23 European ITT Champion to make QS debut at Scheldeprijs.
March 27, 2018: "To sign a contract with this team, the winningest for six years in a row and one of the most established on the World Tour, is a major thing, hard to believe it is actually happening. Like every young rider who is passionate about cycling, I started dreaming about becoming a pro when I raced my first race in 2009. I was 14 years old back then and having made it into the pro scene, on this team, is really unbelievable."
Team Gazprom – RusVelo 2018 Presented
General manager Renat Khamidulin: "In cooperation with such reliable and important partners as Gazprom, Colnago and X-Bionic we can be confident in the future of our project. During this off-season we conducted a significant rejuvenation of the team, the best Russian young riders were joined our squad. All of them can become eaders of Gazprom – RusVelo and Russian national team in the nearest future. The new generation of athletes has excelled during the pre-season trainings and is ready to start the professional career. Everyone is ready for the new challenges in 2018 and our racing calendar starts next week in Spain."
Degenkolb wins again in Mallorca
John Degenkolb (Trek-Segafredo) has started two races thus far this season. And he has won both of them. Degenkolb won the first and last races of the 2018 Mallorca Challenge. "I am so happy - thanks to my team! I know that I am in good shape and I feel pretty good. It's always nice to start the season like this. I think it's the first time I have won the first two races in a season, that's a premiere for me. To have this feeling, which I missed so much last year and now I have it already twice…It's so nice to be in the winning line again!" Cyclingnews has the story: News: . - Trek-Segafredo rider grabs second victory in Mallorca to continue perfect start to 2018.
Mitchelton-SCOTT rider Matteo Trentin crashes during training ride, suffers fractured rib
"I was training on Saturday with some hill efforts when I slipped on the downhill and went into a stone wall. When I saw I was more or less OK, I decided to try to go home by bike but after one minute I understood something was wrong because I had difficulty breathing, so my girlfriend picked me up and took me to the Monaco Hospital." More at Cyclingnews .

BAHRAIN MERIDA Team finished Training Camp on island Hvar in Croatia and is Ready for 2018
Vladimir Miholjević, sports director: "During our stay on Hvar, the riders executed 100 % of the planned activities. The training plan constituted of 45 hours training on bikes, morning trainings with activation of all muscle groups, and afternoon strength trainings and stretching. We also used this occasion for regular meetings of all organizational groups and for our nutritionist, Laura Martinelli, to give our riders some extra knowledge about this important part of professional cycling."
Quick-Step Floors conclude first off-season gathering in Calpe
"We are pleased with our first training camp, it's been a good and important block of hard training ahead of next season. The weather was great, and that allowed us to follow everything we had planned. The camp is a good moment to see where everybody is and fortunately we saw that everybody was more or less on schedule, no weak links in the squad", said team trainer Koen Pelgrim.
UAE Team Emirates travel with style
Cocco Pelletterie provide new personalized luggages to the Emirati team
"Athletes and staff are always travelling to get to the events featured on a World class calendar, so they need functional, solid suitcases," explained team manager Carlo Saronni. "It's important to underscore that a World Tour-level cycling team has an image to maintain at all times, not only when the riders are busy in a race; therefore it is essential that their travel cases also be attractive, with style that lives up to the brands they are representing." More .

Quick-Step Floors Cycling Team launches Bike Experience project
"Join the most successful team of the past seasons for an exciting and fascinating immersion into the cobbled Monuments"
In 2018, Quick-Step Floors will launch a project called the Quick-Step Floors Bike Experience, through which they will offer a variety of opportunities, on and off the bike, to anyone interested in joining "one of the most successful World Tour teams of the past 15 years."
Team LottoNL-Jumbo announces contract renewal Roglic and Groenewegen during team presentation
December 22, 2017: "We have a good plan for the future," said Roglic at the team presentation. Added Groenewegen, "It is logical that I renewed my contract. I have a lot of confidence in the team and the team has a lot of confidence in me."
Orica-Scott sign Jack Bauer
"Riding for ORICA-SCOTT is a really exciting prospect for me, it was an offer impossible to turn down. As an Australian team, for me it's the closest thing to riding for an outfit from back home. I know all the boys on the team really well, and have done for quite some years, so it seems like the perfect fit."
On September 11

Women's La Course des Demois'Elle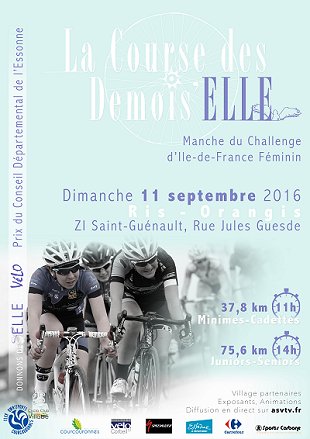 -
Recent posts
LIVE coverage:
LIVE coverage:
LIVE coverage:
LIVE coverage:
LIVE coverage:
LIVE coverage:
LIVE coverage:
LIVE coverage:
LIVE coverage:
LIVE coverage:
LIVE coverage:


LIVE coverage:

LIVE coverage:
LIVE coverage:
LIVE coverage:
LIVE coverage:
LIVE coverage:
LIVE coverage:

LIVE coverage:
LIVE coverage:
LIVE coverage:
LIVE coverage:

LIVE coverage:
"LIVE" coverage:
LIVE coverage:

LIVE coverage:
LIVE coverage:

LIVE coverage:
LIVE coverage:
LIVE coverage:
LIVE coverage:
LIVE coverage:
LIVE coverage:
LIVE coverage:

LIVE coverage:

LIVE coverage:
LIVE coverage:
LIVE coverage:
LIVE coverage:
LIVE coverage:

LIVE coverage:
LIVE coverage:
LIVE coverage:

LIVE coverage:
LIVE coverage:

LIVE coverage:
LIVE coverage:
LIVE coverage:
LIVE coverage:
LIVE coverage:

LIVE coverage:
LIVE coverage:

LIVE coverage:
LIVE coverage:
LIVE coverage:
LIVE coverage:
LIVE coverage:
LIVE coverage:
LIVE coverage:
LIVE coverage:
LIVE coverage:
LIVE coverage:

LIVE coverage:
LIVE coverage:
LIVE coverage:
LIVE coverage:
LIVE coverage:
LIVE coverage:
LIVE coverage:
LIVE coverage:
LIVE coverage:
LIVE coverage:

LIVE coverage:
LIVE coverage:
LIVE coverage:
LIVE coverage:
LIVE coverage:
LIVE coverage:
LIVE coverage:

News:
LIVE coverage:
LIVE coverage:
LIVE coverage:
LIVE coverage:
LIVE coverage:
LIVE coverage:
LIVE coverage:
LIVE coverage:
LIVE coverage:
LIVE coverage:
LIVE coverage:

LIVE coverage:

LIVE coverage:
LIVE coverage:
LIVE coverage:
LIVE coverage:
LIVE coverage:

LIVE coverage:
LIVE coverage:

LIVE coverage:
LIVE coverage:
LIVE coverage:
LIVE coverage:
LIVE coverage:

LIVE coverage:
LIVE coverage:
LIVE coverage:
LIVE coverage:

LIVE coverage:
LIVE coverage:
LIVE coverage:
LIVE coverage:
LIVE coverage:
LIVE coverage:
LIVE coverage:
LIVE coverage:
LIVE coverage:
LIVE coverage:

LIVE coverage:
LIVE coverage:
LIVE coverage:
LIVE coverage:
LIVE coverage:
LIVE coverage:

LIVE coverage:

Photos:

LIVE coverage:
LIVE coverage:
LIVE coverage:
LIVE coverage:

LIVE coverage:

LIVE coverage: Tour of Flanders LIVE
LIVE coverage:
LIVE coverage:
LIVE coverage:

LIVE coverage:

LIVE coverage:
LIVE coverage:
LIVE coverage:
LIVE coverage:
LIVE coverage:
LIVE coverage:
LIVE coverage:
LIVE coverage:

LIVE coverage:
LIVE coverage:
LIVE coverage:

LIVE coverage:

LIVE coverage: (Women + Men races)
LIVE coverage:
LIVE coverage:
LIVE coverage:
LIVE coverage:
LIVE coverage:
LIVE coverage:

LIVE coverage:
LIVE coverage:
LIVE coverage:
LIVE coverage:
LIVE coverage:
LIVE coverage:
LIVE coverage:

LIVE coverage:

LIVE coverage:
LIVE coverage:
LIVE coverage:
LIVE coverage:
LIVE coverage:
LIVE coverage:
LIVE coverage:
LIVE coverage:
LIVE coverage:
LIVE coverage:
LIVE coverage:
LIVE coverage:
LIVE coverage:
LIVE coverage:
LIVE coverage:
LIVE coverage:
LIVE coverage:
LIVE coverage:
LIVE coverage:
LIVE coverage:

LIVE coverage:
LIVE coverage:
LIVE coverage:

LIVE coverage:
LIVE coverage:
LIVE coverage:
LIVE coverage:

LIVE coverage:

LIVE coverage:
LIVE coverage:
LIVE coverage:
LIVE coverage:
LIVE coverage:
LIVE coverage:
LIVE coverage:
LIVE coverage:
LIVE coverage:
LIVE coverage:
LIVE coverage:
LIVE coverage:
LIVE coverage:
LIVE coverage:

LIVE coverage:
LIVE coverage:
LIVE coverage:
LIVE coverage:
LIVE coverage:
LIVE coverage:
LIVE coverage:

LIVE coverage:
LIVE coverage:

LIVE coverage:
LIVE coverage:
LIVE coverage:
LIVE coverage:
LIVE coverage:
LIVE coverage:
LIVE coverage:
LIVE coverage:
LIVE coverage:
LIVE coverage:
LIVE coverage:
LIVE coverage:
LIVE coverage:
LIVE coverage:
LIVE coverage:
LIVE coverage:
LIVE coverage:
LIVE coverage:
LIVE coverage:
LIVE coverage:
LIVE coverage:
LIVE coverage:
LIVE coverage:

LIVE coverage:
LIVE coverage:
LIVE coverage:
LIVE coverage:
LIVE coverage:
LIVE coverage:
LIVE coverage:

LIVE coverage:
LIVE coverage:
LIVE coverage:

LIVE coverage:
LIVE coverage:
LIVE coverage:

LIVE coverage:
LIVE coverage:
LIVE coverage:
LIVE coverage:

LIVE coverage:
LIVE coverage:
LIVE coverage:
LIVE coverage:
LIVE coverage:
LIVE coverage:
LIVE coverage:
LIVE coverage:
LIVE coverage:
LIVE coverage:
LIVE coverage:
LIVE coverage:
LIVE coverage:
LIVE coverage:
LIVE coverage:
LIVE coverage:
LIVE coverage:
LIVE coverage:
LIVE coverage:
LIVE coverage:
LIVE coverage:
LIVE coverage:
LIVE coverage:
LIVE coverage:
LIVE coverage:
LIVE coverage:
LIVE coverage:
LIVE coverage:
LIVE coverage:

LIVE coverage:

LIVE coverage:
Videos:
LIVE coverage:
Results:
News:
LIVE coverage:
LIVE coverage:
LIVE coverage:
LIVE coverage:
LIVE coverage:
LIVE coverage:
LIVE coverage:
LIVE coverage:
LIVE coverage:
LIVE coverage:
LIVE coverage:
LIVE coverage:
LIVE coverage:
LIVE coverage:
LIVE coverage:
LIVE coverage:

LIVE coverage:
LIVE coverage:
LIVE coverage:
LIVE coverage:
LIVE coverage:
LIVE coverage:
LIVE coverage:
LIVE coverage:
LIVE coverage:
LIVE coverage:
LIVE coverage:
LIVE coverage:
LIVE coverage:
LIVE coverage:
LIVE coverage:
LIVE coverage:
LIVE coverage:
LIVE coverage:
LIVE coverage:
LIVE coverage:
LIVE coverage:
LIVE coverage:
LIVE coverage:
LIVE coverage:
LIVE coverage:
LIVE coverage:
LIVE coverage:
LIVE coverage:
LIVE coverage:
LIVE coverage:
LIVE coverage: