Thanks to for the suggestion of remembering our radio friends who have passed on.
We'll include our own articles as well as obituaries.

2018

Gitschier Passes
11-7-18

Craig Flagler Palms Funeral Home & Flagler Memorial Gardens
Ronald Charles Gitschier, Jr. age, 56, passed away peacefully November 7, 2018 at Mayo Clinic Jacksonville, FL. He was born on June 13, 1962 in Lowell, MA to Patricia Pimentel and Ronald Charles Gitschier, Sr. As a young child Ron was known to travel many miles on his bicycle from town to town, distances his mom never knew about. He enjoyed hanging at the city planning department in Lowell at City Hall. An article in the Lowell Sun mentioned him as the youngest map maker in Lowell at age 9. Ron enlisted in the Navy in 1981 and shortly after married his wife Sandy on July 9, 1984 in Honolulu, Hawaii. Ron and Sandy were blessed with 3 children during their marriage, Linda Marie Gitschier born 1985, Ronald Charles Everett B. Gitschier born 1991 and Donald Albert Seth Gitschier born 1993. Ron and his wife were recently blessed with a grandson in December 2017, Jasper Jay Mark Kramer, born in Mt. Shasta, CA. Ron served our country for 23 years. During his time in the service he served aboard the USS Conserver ARS 39 from 1982 to 1985 in Pearl Harbor Hawaii. The USS Abraham Lincoln CVN 72 in Norfolk, VA and was part of the commissioning ceremony. He also served aboard the USS Theodore Roosevelt CVN 71, Norfolk, VA and the USS Doyle FFG 39, Mayport, FL. Ron served our country during the Kuwait Liberation Campaign, Operation Desert Storm and the Persian Gulf War. He received Navy Unit Commendation, Joint Meritorious Unit, Kuwait Liberation Campaign Medal and two National Defense Medals, Navy Achievement Medal, just to mention a few. Ron was always proud and honored to serve his country. Ron's wife and children were also proud of his service to our country and supported him through his career despite the sacrifices. Ron retired after 23 years of service, EM1, Petty Officer First Class in December 2004 and settled in Palm Coast, FL with his wife and children. He was admired and well regarded by all his shipmates. After retirement he worked for a brief period for the US Postal service and Home Depot. He made many friends at Home Depot that he enjoys chatting with every time he shops there. Needless to say, a quick shopping trip never happens. Ron's deepest passion was radio and throughout his life, even during his career in the Navy he remained involved in some way or another. He collected many airchecks, pictures of towers and conversed with many in the radio world. Many family trips included stops at radio station for meet and greets. Not to mention listening to the static of AM radio on the car rides and then running to the pay phone to notify the station that he received reception from states away. As a young man he worked at WLLH in Lowell, WOTW Nashua, NH. During 1998 to 1999 he worked at WYHI in Fernandina Beach, FL. He was known as here in Palm Coast on the Blizzard, 93.3 FM (WFBO-FM 93.3), where he engineered and DJ'd. Ron always made himself available to help his radio buddies and enjoyed the opportunity to learn more through the years by assisting with side jobs throughout the state of Florida. His knowledge and love of radio provided him a great opportunity in 2007 to become the Chief Engineer and News Director at /). Everyday he could be heard on the radio, "This is Ron Charles with the local news." He was affectionately known as Capt. Ron by , General Manager. WNZF is Ron's second family, he loved his job and the people he worked with. Ron was recommended as the person to get the station started and was instrumental in the build of the station from ground up, assisted with the tower installation and setting up the studio. Through the 10 years that Ron has worked for Flagler Broadcasting he has been instrumental in the addition of the Beach 92.7 (), KIX Country 98.7 (), KOOL 100.9 () and most recently 105.5 BEACH (WBHU-FM 105.5) in St. Augustine. He also worked for WNSS 89.3, Houston Christian Broadcasting, Inc as the engineer. During his time at Flagler Broadcasting, Ron worked hard as the engineer to maintain the station even through the storms to be sure the community received information during these storms. As News Director he reported the news with fairness and integrity. Ron has accomplished much in his short life and is highly regarded, respected and admired by all those that have known him, friends and family. He will be remembered as a humble, intelligent man with integrity, sincerity, compassion and willingness to help others. He will be dearly missed by his family as well as his friends. He is survived by his loving wife Sandra Gitschier, daughter Linda Gitschier, son Ronald C. Gitschier, son Donald Gitschier, grandson Jasper Kramer, father Ronald C. Gitschier, Sr, sisters Catherine Gitschier, Carol Croswell, Kelly Hamilton and brothers Kevin Gitschier, Mark Gitschier, Frank Marcott, David Marcott, Darrin Marcott and Michael Gitschier, as well as many cousins, nephews, nieces and friends. The world has said goodbye to a wonderful husband, father, brother, uncle, friends and shipmates. He will be deeply missed by all. "Fair winds and following seas" When we miss you the most, we will look deep in our hearts and find you there. Family and friends will be received Sunday, November 18, 2018 from 1:00 – 3:00 PM at the Craig-Flagler Palms Funeral Home in Flagler Beach, where services will be held at 3:00 PM.

9-18-18
, who in April of 2014 retired after a 46 year career has died from complications of COPD. He passed on Tuesday, Sep 18 in Windsor, Ontario Canada. In 1986 Bill, along with helped launch , first known as . The WMGG calls were used to keep the new format and slogan ("Class 105.9") American Media was about to debut a secret. Bill was Program Director as well as doing morning drive. In 1994 Bill would move to doing mornings for Granum Communications. Then in 2001 Bill would move to and continue morning drive for Gross Communications Corp. Bill began his radio career as a teenager in Allen town, PA. In the 1970s he worked at CKLW which was located n Windsor, Ontario, Canada, serving Windsor and Detroit. He retired in 2014 from his last stop at .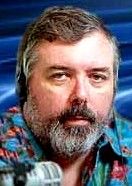 5-6-18
Charles Edward "Chuck" Harder died April 10. He was born in Elgin, Illinois in 1944 and began his radio career as a disc jockey in Chicago in the early 1960's. In the 1990s Chuck's popular consumer advocate program "For The People" was ranked as one of the top ten talk programs in the country. Chuck worked in New York City at WMCA-AM 570, at WFLA-AM 970 in Tampa and other markets. His show was popular during the 1990s until his retirement in 2010. His show was heard in Central Florida on , , and .

Douglas M. "Doug" Guetzloe

June 15, 1954-February 6, 2018



Orlando Sentinel

Paul Brinkmann and Ryan Gillespie
Doug Guetzloe, a controversial and influential conservative political consultant in Central Florida for decades, died Tuesday, his family confirmed. He was 63. The family was together Tuesday celebrating his daughter's 21st birthday when Guetzloe died unexpectedly, said his wife, Stacey Guetzloe. She did not reveal the cause. A funeral is planned at 3 p.m. Thursday at First Presbyterian Church of Orlando, 106 E. Church St., said Pastor David Swanson. Guetzloe was best known for creating a tax watchdog group, Ax the Tax, and as a founder of the Tea Party movement in Florida.
"We've been on the same side, and opposite sides of issues. I always appreciated his dedication and tenacity, and I believe he was looking out for the best interests of taxpayers, and a patriot," said Dominic Calabro, president and CEO of Florida Taxwatch. He grew up in Tampa and moved to Central Florida in 1979 after graduating from Florida State University and soon built a reputation for fighting tax increases, said longtime friend Roger Williams. "Doug was always a champion for the underdog," Williams said. "He relished challenging the power structure."
A Sentinel profile on Guetzloe from 2006 described his influence on Central Florida politics. "With a sharp sense of humor, an acerbic tongue and a populist message, Guetzloe … built Ax the Tax into a small but highly motivated grass-roots force. Under his leadership, its loose and ever-changing band of believers in at least eight counties has fought new taxes to pay for environmental lands, schools and roads as well as plans for light rail, commuter rail and more." One of the biggest impacts he had was on Orlando's 2003 Mobility 20/20 referendum, which was defeated in a referendum by 54 percent to 46 percent. It would have raised the sales tax by a half-percent to pay for road and rail projects starting in 2007. Instead, SunRail didn't arrive until 2014, and Central Florida's ongoing Ultimate I-4 project didn't get started until 2015. "If you vote yes on Mobility 20/20, you're going to get toll lanes, and you're looking at writing a blank check in the future for light rail," Guetzloe said before the 2003 vote. But supporters said the tax would not pay for the I-4 toll lanes and that light rail was only one option for mass transit being considered at the time. His wife said he was most proud of the Mobility 20/20 vote. "It was a huge victory over [the] establishment," she said. Controversy followed Guetzloe over payments that local companies made to him to avoid his anti-tax campaigns. For example, in 2006, the Orlando Sentinel reported that an Orlando Magic executive confirmed that the team had paid Guetzloe 0,000 to keep him from launching a campaign to kill a tax increase for a new arena and other major projects. Guetzloe was jailed for 60 days on charges that he violated campaign laws by not disclosing who paid for certain political materials. He was sentenced to 15 months in prison in 2012, on tax evasion charges. Swanson said Guetzloe would have been the first to admit he was far from perfect. "That's why his faith was so important to him. He knew God's grace and love, imperfections and all. Doug was a deeply faithful Christian man, one committed to his wife and family, and one I always found to be warm and affable," Swanson said.
Doug's show was heard on
, , , and .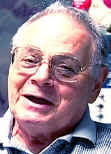 Jack Gale

1932-2018
Jack Gale of Sebring, FL passed away
on Tuesday, Jan. 23, 2018.
Jack began his radio career in 1943. Jack worked at
stations including , WTMA Charleston, WITH Baltimore and WMEX Boston. WAYS-AM, WAPE in Jacksonville and in 1973 was the Program Director/Music Director at Jack's programs were filled with character voices, humor and hit music. In the 1960's he wrote and produced the a song for Johnny Cymbal called Mr. Bass Man.
After leaving radio, Gale embarked on writing and producing Country music. He produced songs for many superstar Country artists and then opened
Playback Record in Nashville. He along with Jim Pierce the engineer worked right up until the end, Gale was in the Nashville studio about 5-6 times per year over the past decade, producing great Country Music.
His wife "Lovey", preceded him in death.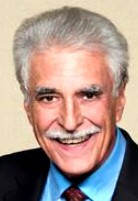 July 4, 1949-January 4, 2018

Longtime Dayton-area radio personality passed away unexpectedly the morning of Thursday, January 4, 2018. Mr. Braun was a broadcaster in the Dayton market for nearly 30 years and entertained audiences throughout the country for over 50 years.
A native of Ludlow, Kentucky, Mr. Braun earned his radio license before he was eligible for a driver's license. He hosted radio morning shows in Ohio, Florida (at ), Mississippi, Arizona, and Kentucky before joining WONE in Dayton in 1989. Since January 2004, Mr. Braun hosted the morning show at Classic Country Radio, a network of five southwest Ohio radio stations headquartered in downtown Xenia. Legions of loyal listeners throughout the region relied on the detailed news, weather, and traffic reports, mixed with country oldies featured each weekday during the Bucks Braun Morning Show. Dozens of Miami Valley businesses enjoyed a professional relationship with Mr. Braun as their daily pitchman. He was a 2011 inductee into the Dayton Area Broadcaster's Hall of Fame and was also a community service leader who worked diligently on behalf of Shriners Hospitals for Children, Angel Flights, and numerous Veterans organizations. Bucks loved his audience and all of the people he worked with every day. Mr. Braun is survived by his wife Joy House Braun and her children and grandchildren, son Sam Braun (Nan Whaley), daughter Sarah Braun (Jason Hesley), granddaughter Athena Braun Hesley, and sister Barbara Hinson (Danny Hinson). A public visitation will be held Sunday, January 7th, from 2-6 pm at Westbrock Funeral Home, 1712 Wayne Avenue, Dayton, OH 45410. In lieu of flowers, please send donations in his name to the Dayton VA Medical Center, Voluntary Services (135), 4100 West Third Street, Dayton, OH 45428.
2017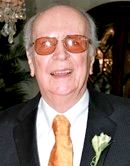 Published in The Birmingham News on Dec. 20, 2017
Theodore "Buddy" Tucker, 90, of Mobile, AL and DeLand, FL, passed away on December 16. He was born in Pinson, AL July 3, 1927. He was survived by his wife of 71 years, Levaughn, his children,
Donnie Tucker, DeLand, FL, Janie Taylor, Calhan, CO, Judy Adams, Destin, FL, and Sherry Wechsler, Parkland, FL, 3 Grandchildren, and one Great Grandchild. Buddy was predeceased
by his parents, Theodore Tucker, Sr and Lillian Harden Tucker, and his siblings, Merle Tucker, Jewel Franklin, Nell Stephens, Sybil Stephens, Blanche Swatszell, Wilma Sowell, and Lucille Hamlett. Buddy Tucker lost his sight at the age of 15. He attended Southeastern Bible College and became a Minister and Radio Evangelist. He and Levaughn broadcasted his Christian message on the South's most historic stations and held Revivals throughout our country until he launched two Christian radio stations in Iowa. In 1986 he bought WMOB, and subsequently
acquired in DeLand, FL, and WTOF-AM in Bay Minette, AL. Buddy's wife, Levaughn, will continue to operate the stations. She has been his dedicated partner in all his endeavors to spread
the Word of God. Services will be held at Dauphin Way Baptist Church in Mobile on Wednesday, December 20. Family viewing 10:30am, public viewing 11:00am, service at noon. Service and burial
will also be held at Low Gap Methodist Church, Odenville, AL on December 22. Public viewing 11am, services at noon, followed by a graveside burial at Low Gap Cemetery. In lieu of flowers,
donations may be made to Buddy Tucker Association, P. O. Box 9063 Mobile, AL 36609 or through www.buddytuckerassociation.org. Donations will be used to continue Buddy's spreading of the
Word of God through his radio stations. Please sign the online guest book at www.radneyfuneralhome-mobile.com.

12-3-17

John E. Evans died Sunday, December 3rd, at Florida Hospital DeLand. He is probably best remembered locally for the 'Evans Essays' and 'Florida's Watching' television programs he did while serving first as Public Affairs Director and late
r
General Manager of WESH-TV. That, however, was only part of a varied, and highly Florida centric, career. He was part of a U.S. Fish and Wildlife Service unit that conducted the largest attack on the fish-killing red tide in Florida's history; he was a bureau chief for the The St. Petersburg Times and columnist for The Daytona Beach News Journal and Orlando Sentinel. He was the first electronic journalist to be named president of the Capital Press Club of Florida when he
covered state government for WTVT in Tampa. He served as a key figure in the administration of Florida Governor Farris Bryant, who loaned him to the White House of John F. Kennedy where he worked with Pierre Salinger on Federal-State communications. He was honored as state school volunteer of the year, was founding chair of the Electronic Journalism Advisory Council for the University of Florida School of Journalism; served terms as chair of both the Orlando/Orange County Visitors and Convention Bureau and its Daytona Beach counterpart, Destination Daytona. He was President of the Florida Tourism Association and served on state tourism boards and committees as a result. In healthcare, he directed both internal and external communications for what is now Halifax Health. He was a 50 + year Red Cross volunteer and was chair of the Southeast Region of Red Cross at the time Hurricane Andrew devastated south Florida. In recent years, he has provided Essays for Goliath Radio () and served as general manager of On-Call Medical Supply, and did consulting projects through CSS Group. He was preceded in death by his son Albert William (Bert) Evans. He is survived by his wife, his love, his companion of 63 years, Mary. His daughter K.C. His daughter Rebecca and son in law Chris Harrington, of Tallahassee. And his much loved grandchildren, Katie and William Harrington. His courage, his unflagging courtesy to those around him, his wit and sense of humor stayed true to the end. No public service will be held and interment will be at the family plot at Hollywood Cemetery, Orange City. Fair winds and following seas…

10-10-17
It's with great shock and sadness I must report passed away on Tuesday, October 3. Kris was the kind of guy who was never afraid to offer a helping hand. You can read tributes to him on his .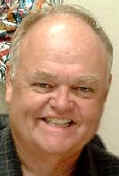 Kevin
M. Fennessy
1954-2017
Kevin Fennessy suffered a stroke last Monday and died over the weekend. Kevin was
surrounded by family at Cooper University Hospital in Camden, NJ. There will be a Memorial Mass next week in Wildwood, NJ (TBA) for friends and family. Kevin is survived by his wife Joanne and brothers Richard & Ed. During his career in Central Florida Kevin worked at as General Manager.
Kevin was also Vice President/General Manager at . Fennessy, a veteran broadcaster with management duties at great radio stations, such as WFIL-Philadelphia, WHAM-Rochester and WKBW-Buffalo.

1926-2017
HAMILTON, Lee Colee Lee Colee Hamilton, born Leanore Dippy in Philadelphia November 26, 1926, passed away July 03, 2017. Lee never campaigned for women's equal rights. She just took them. As
early as grade school when a publisher offered a bicycle for the most magazine sales in Philadelphia, but excluded girls, Lee signed up under her brother's name and won the citywide contest. It launched a life-long love affair with work and its rewards. Upon America's entry into World War II, Lee's family moved to the then-tiny Orlando. At her first job there as a copywriter for a radio station, () she discovered
salesmen earned 15% commission. She sought permission to sell. Management laughed at her there were no female sales reps! Determined, Lee waited for the height of Christmas advertising, then announced she was quitting, copy unwritten, unless allowed to sell. It worked. She changed her name to Lee so prospects would not know a woman was asking for an appointment. When a new manager came in and fired Lee on a trumped up charge, she simply refused to leave, reporting to work as usual, day-after-day until the manager himself was fired. Soon she was the top sales rep; then promoted to
sales manager. Lee married TV station general manager, Donn R. Colee, Sr. and the couple who were recruited by MetroMedia, evaluated and managed TV stations from Kansas City to Washington, DC. In 1963, they returned to Florida, purchased WHEW Radio Station in West Palm Beach and opened a PR firm and ad agency in Palm Beach. Though the marriage ended in 1968, the business and genuine
b
est friend relationship continued to the present. In 1973 Lee married Harry S. Hamilton, Sr. and changed careers, becoming an active partner in commercial real estate development and management of numerous properties and businesses. Lee and Harry, with varying partners, developed, owned and operated over three million square feet of commercial structures. Though Lee and Harry developed
properties in Orlando, Jacksonville, Gainesville, Tampa, and Ft. Lauderdale, most of their projects were in Palm Beach County. They forever changed the skyline of West Palm Beach with Northbridge Center, aka "The Darth Vader Building." Of all their investments, the Palm Beach Yacht Club held a special place in their hearts. Lee's Wesleyan College yearbook called her indefatigable. Her Madison Avenue competitors called her the Switch Pitch Queen. Friends called her the "Truth Fairy." Business associates called her an equal and that, she loved. She thrived on challenge and competition, which carried through to sports: bobsledding in the Swiss Alps, skydiving in Florida, and skin diving in the Bahamas. Lee loved boating, fishing, and diving in the summer, and in the winter Europe called, especially Paris and San Moritz. Lee was predeceased by her husband of 43 years Harry S. Hamilton, Sr., her brothers Dr. Ted Dippy and Dr. Roy Dippy. She is survived by her sister Adele Phillips (Orlando), brother Dr. Walter and Carol Dippy (Stuart), sisters-in-law Elizabeth Dippy (Astatula) and LuAnn Dippy (Orlando), her step children Larry and Asmah Hamilton (Australia), Robin and John Morrow (Santa Rosa Beach), and Sonny and Judy Hamilton (West Palm Beach). The family will receive friends at Howard-Quattlebaum Funeral Home, 754 US-1 North Palm Beach, FL 33408 on Thursday, July 13th at 4:30PM 6:30PM. In lieu of flowers, please donate to Mayo Clinic Alzheimer's Research Center, 200 1st Street SW, Rochester, MN 55905 or TrustBridge Hospice, 5300 E. Avenue, West Palm Beach, FL 33407. Published in The Palm Beach Post from July 9 to July 12, 2017

Knoxville News Sentinel

, age 70, of Knoxville, went to be with the Lord Thursday, May 18, 2017. He was a member of South Knoxville Baptist Church and attended West Haven Baptist Church. He was a veteran of the US Army serving in the Vietnam War. Mike
had an illustrious career in radio broadcasting. He started off as a radio announcer with WKXV radio and worked at WNOX and eighteen stations throughout the Knoxville area. He became an announcer for Maryville College, the Knoxville Smokies, the Lady Gators in Florida, and retired from in Daytona Beach, Florida where he was the main broadcaster for Bethune-Cookman College. He announced many high school football games in the Knoxville area. He worked in the press box at the University of Tennessee basketball games answering the phone for the Associated Press. Mike was an avid fan of the Lady Vols. Mike is preceded in death by his parents Ira O. Johnson, Jr. and Darless Lane Johnson; brother, Ira O. Johnson III; grandparents, and uncles and aunts. Mike is survived by his brothers, Luke (Isabelle) and Melvin (Mary) Johnson; nieces and nephews Melinda, Melanie, Mel, and Kevin; several great nieces and nephews; and cousins Doug, Diane, Danny, Andy, and Deborah and spouses; and many other family members and friends. In lieu of flowers, memorials may be made to East Tennessee Children's Hospital. Family will receive friends from 12:00 pm until 2:00 pm on Saturday, May 27, 2017 in the chapel of Berry Funeral Home with the funeral service to follow at 2:00 pm. Family and friends will proceed to Woodlawn Cemetery following the funeral service for the interment.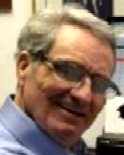 WONN Morning Man Passes
6-20-17
morning host , died on Friday, June 16, in Lakeland. Jim had been on medical leave since July of 2016 after a reported fall in the station parking lot. Jim was an entertainer, singing with his band,
the Four Crowns
in Las Vegas as well as sports director for stations in Detroit. Jim hosted the morning show since 2005. He was 82.
6-2-17
who was with for over 30 years, and in the business for over 50 years.
Joe was with his son and his family in Georgia when he passed.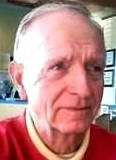 December 9, 1934 - February 14, 2017
Jimmy Dale Wright, 82, of Merritt Island, Florida, passed away on Tuesday, February 14, 2017 at his home. He was born in Covington, Kentucky and served as an owner/operator for mobile home parks before his retirement. Dale worked at many Central Florida stations including; , , , , and . Survivors include his wife; Jeanenne Wright of Merritt Island, Florida and his son; Kevin (Allison) of Atlanta, Georgia, Tobin (Karen) of Cocoa, Florida and daughter; Perky (Steven) of Merritt Island, Florida. A Memorial Service will be held on Friday, February 17, 2017 at 4:30pm at The First Baptist Church of Merritt Island, 140 Magnolia St., Merritt Island, FL 32952. An inurnment will take place at a later date in Florida Memorial Gardens.
Passes
3-2-17
Former owner of , , has passed away at the age of 81. Tony purchased the station in 1985 for .2 million. Welch sold the station in 1999.
In 1985 under Tony's guidance, WROD received the Silver Bell Award from the Ad Council for Outstanding Public Service Broadcasting. The station is the only one in the United States to receive the award that year. Welch accepted the award at a luncheon at the Waldorf-Astoria Hotel in New York City. Tony was
Vice President of
Tony Welch Marketing in Daytona Beach. He has been co-chair of the Friends of the Bandshell group in Daytona Beach.
(David Hesselink)
2-8-17
Thanks to sends along the sad news about a journeyman broadcaster in Central Florida Radio, Dave Matthews.
"Central Florida radio friends - sad news today. Our friend and long- time Central Florida/Daytona Radio Personality Dave Matthews, (David Hesselink), passed away this morning at 63. If you knew Dave personally, you loved Dave. He was a remarkable guy who LOVED radio and everyone in the business. He had a litany of entertaining stories, and tons of bad jokes! His quirky personality and other 'passion,' his own security business 'Florida IntraCity Patrol, Inc., left us with a wealth of stories to remember him. Ironically and appropriately, his business partner Sandy told me Dave passed away at 4:55 a.m. this morning, but at 4:45, his phone message alarm went off - but with no message. This is so...Dave! RIP, my friend." Dave was weeks shy of his 64th birthday, and was born and raised in Leroy, New York. He came down to Florida and worked in the Daytona/Orlando area for most of his career. He also co-owned Florida Intra-City Patrol, Inc. with his business partner Sandy, who alerted me to the news of his passing at 4:55 this morning.
Stations that Dave worked at include; , , , , , , , , , , , , and
1-29-17
Herb Oscar Anderson
Sad news for fans of 1960s New York radio - the legendary Herb Oscar Anderson has passed away, according to a post by his son, actor John James, on Herb's Facebook page. HOA, as he was known to all of his friends and listeners, was 88 years old. Herb Oscar Anderson was born on May 30, 1928 in South Beloit, Illinois. His mother (both of HOA's parents were Swedish) spoke very little English, and when his father passed away, young Herb was sent to the Odd Fellows Orphan's Home in Lincoln, IL. He eventually relocated to Wisconsin, and found his calling during his teen years while reporting on high-school sports. HOA wrote for the Jamesville (WI) Daily Gazette, whose parent company also owned radio station WCLO. He applied for work at the station once it dawned on him that it took the on-air personality some two minutes and change to read copy that he, Herb, had taken four hours to compile (and which would end up in the circular file at the end of its extremely brief lifespan). Deciding that devoting two minutes to a topic was better than four hours, HOA promptly switched careers and never looked back. After working at various radio stations including WROK (Rockford, IL), (Orlando, Florida), and WBBM (Chicago, IL), Herb was hired at WABC in New York. He hosted a show on the ABC network and sang live with a band, but eventually left the station. Almost immediately, Herb was snatched up by WMCA, also in New York, where he remained until 1960 when he returned to WABC just in time for its switch to a Top-40 format. Herb left WABC in 1968. Herb resided on a farm in Hoosick Falls, New York, where he stayed during the warm-weather months; in the winter, Herb and his wife, Terry, lived in the Vero Beach area of Florida. During the last several years of his life, HOA hosted a weekly one-hour show called "Conversations" on radio station WOSN-FM, and kept in touch with friends and fans via his page on Facebook. In 2013, the late Tom Pierce shot a video of Herb as the latter was recording a segment for one of his shows; every couple of months or so, HOA would re-share the video to his own Timeline so that it would remain on top for all to see-and hear.
2016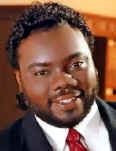 Leon Josey-Wright
12-9-16
Gospel radio personality Leon Josey-Wright died on Dec. 9, after a long battle with kidney disease. Wright was known for his radio career at Orlando stations; , , , , . Wright also worked at an Alabama station.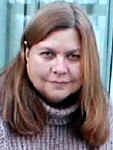 Sandie Corbin Biddle
11-16-16
Huntington Daily News
1972 graduate of Juniata Valley High School
Sandra Lee (Corbin) Biddle, 62, of 9227 Greenwood Road, Petersburg, West Township, died at 10 p.m. Wednesday, Nov. 16, 2016, at her residence. Born Feb. 26, 1954, in Huntingdon, she was the daughter of the late Donald and June (Lovell) Corbin. Ms. Biddle is survived by her sister, Debra Miller and husband, Robert, of Petersburg; and a niece, Abigail Miller.
Sandie worked as production director/copywriter at , and later was the Creative Director at Chapman and Castello Advertising in Orlando. She also worked in that position at Vergason & Johns Advertising in Indialantic. She is probably best remembered as the voice of "Mrs. Roger Holler" on a long-running series of radio spots for the car dealer.
Sandie and Steve moved to the State College, Pennsylvania area in 1988, and both of us were involved in media there. At the time of her death she was a freelance writer working from home in Petersburg, PA.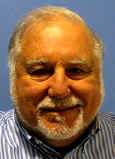 Ray Kassis
11-9-16
Southern Florida Assistant Section Manager Ray Kassis, N4LEM, SK ARRL Southern Florida Assistant Section Manager Ray Kassis, N4LEM, of Cocoa, Florida, died unexpectedly on November 9. He was 69. Licensed as WB4CTZ in 1966, he served the ARRL Southern Florida Section for many years in various capacities, most recently as Space Coast District Emergency Coordinator (DEC) and Assistant Section Manager (ASM). Kassis had been the Brevard County Emergency Coordinator (EC) since 1991, and he was instrumental in constructing several mobile communications units in the area. He was the owner of, and air personality on, radio, where he maintained a second ham station. "We have suffered a great loss in our Section family with Ray's passing," said Southern Florida Section Manager Jeff Beals, WA4AW. "Ray was a dear friend and a valued member of my section staff."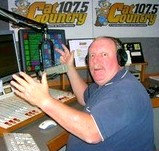 8-15-16
November 19, 1947 - August 15, 2016
Dennis Alvord of Jourdanton, Texas passed away Monday, August 15, 2016 at the age of 68. He was born November 19, 1947 in Kalispell, Montana to Adelbert and Virginia (Pool) Alvord. Dennis worked all over the US including San Antonio, Nashville, Miami and Los Angeles as a radio disc jockey known as "" and worked for KTFM in the 80's and 90's. He loved his two dogs, Teenie and Brownie. His favorite saying was "I want to sing, I want to dance, I want to ha cha cha cha." Dennis became a friend to everyone he met and he will be greatly missed by all who knew and loved him. Dennis is survived by his loving wife, Amy (Wilke) Alvord; daughter, Jennifer Alvord; brother, Charles Alvord and wife Robin; father-in-law, Lester Wilke; brother-in-law, Michael Wilke and wife Sandra and sister-in-law, Ericka Palmer and husband Jason. He is also survived by his nieces and nephews, Christina Alvord-Logan, Danny Alvord, Kaitlyn Kaycee, Kyle Palmer and Zachary Wilke. There are no services scheduled at this time.
Dennis, known as
worked at from 1988 until he left in 1992. It was reported by the Orlando Sentinel in 1990, that at the time he was one of the highest paid radio personalities in Orlando. "He says he makes 0,000 a year entertaining Central Florida."

Joseph Louis Buczynski

April 11, 1951 - July 10, 2016

Who is Joseph Buczynski? He has been described by many as a Media Visionary and a Great Friend. First and foremost, he was an amazingly kind person and a devoted husband and partner to his wife Susan for thirty seven years. Some here may know Joseph as Lou, others as Joe and some others as just Susan's husband. No matter how you came to know Joe, hearing just a little about his background and expertise surely will cause you to wish you had known him better. In his professional career as a radio broadcaster, on air talent and radio consultant, he was known as Lou Josephs. Even before college he was working in a New York City radio station and being mentored by some of the best. While at Emerson College, Lou gave sage advice to his classmate that radio was not his medium and maybe try television. Fortunately for late night viewers, classmate Jay Leno followed those insights. After graduating from Emerson College in Boston, he began his radio career in suburban Boston, but soon moved to sunny Florida to run a radio station (
)
very near the Kennedy Space Center. Lou could not be happier with the opportunity to combine two favorite loves—radio and the Space Program. Lou covered every launch from Gemini through most of the Space Shuttles. Soon, because he was too good, he had the opportunity to move to larger radio markets, Philadelphia and then back to Boston for on air and management roles. His knowledge of the NASA space program rivaled that of from NBC News (who also worked at and ) who has covered every manned space flight. The two became good friends and frequently shared information. Lou also gave a young broadcaster his start in Worchester Massachusetts, setting the proper foundation for Billy Bush. Some tributes from his colleagues in radio have included: "Lou was the 'go to guy' when you needed something done right; my time knowing Lou will always be a part of me, he was more than my right hand man, he was my conscience, no one was more passionate about the success of the radio station or worked harder at making sure every detail was covered." Both as a listener, but also as a broadcaster Lou began assisting Radio Netherlands and the particular show, Media Network, to help develop a program that was a serious media on air magazine. He made hundreds of contributions to the program over a 15 year period including a portrait of commercial international broadcaster, WNYW New York. This documentary is the most popular edition in the archive of the station. As time has shown, Lou's predictions of digital AM radio, on-line audio and satellite television were spot on. Another aspect of Lou's radio career was that he was a short wave radio pioneer. From the late 1950's he would listen to foreign countries who were broadcasting at a frequency just above the AM radio band. Using a combination of short wave and the new medium of the internet, Lou hosted "New Year's Around the World," a once a year, real time audio summary of New Year's celebrations by each time zone around the world. At its peak, there were over 2,000,000 (2 million!) listeners worldwide. But Lou was also so much more. As a radio consultant to stations in Moscow, Paris, the Netherlands and domestic stations, his research abilities were above reproach. He was the first to perform a music test in locations such as Paris (FUN Radio) which resulted in a monumental success and increase in ratings, but also caused a law to be passed in France that prevented future testing. Before there was Yahoo or CNN, Lou had developed an online new service with varied subscribers who were anxious to be kept informed on radio, space, technology and general news from the United State and beyond. The subscriber list is very substantial. He was also an archivist of radio jingles throughout the world and singing radio jingles was a particular specialty. Some listen to music on their i-pod, Lou would listen to radio jingles. Lou, now as Joe Buczynski had a second career as a sophisticated information technology expert. He was the first to bring the Google search engine into the federal government as trial for Google. Joe approached Google and asked them to develop a search engine that would just allow searching of internal agency documents. Now, this system is used government wide as basic part of a platform and has strengthened the line of business for Google. Working in the Department of Defense, he reported directly to the Inspector General and later to Ashton Carter who is now the Secretary of Defense. Although that would be enough of a career for most, Joe is also a Philanthropist, supporting the Smithsonian National Air & Space Museum and the Smithsonian American History Museum. In addition to financial support, he has directed that his entire collection of papers and objects related to manned space flight be donated to the National Air and Space Museum to enhance knowledge and expand their materials. Additionally he has also directed that a priceless, original shortwave radio from the late 1950's be donated to the Smithsonian American History Museum along with his preeminent collection of QSL Cards. His knowledge of the space program has allowed him to successfully challenge astronauts and NASA administrators alike with updated information based on his research and corrections of their perceptions. Just last month (June 2016) he had dinner at the Smithsonian Air and Space Museum, with Jeff Bezos (Blue Origin) and Michael Collins (Apollo 11). He also continued to work with Buzz Aldrin to share space on the first mission to Mars (posthumously for both). Joe has other strengths, he is incredibly well read, leading to wisdom on multiple topics and routinely being told "you are the smartest person I know." He also loves to travel, including the 21 day cruise through the South Pacific then spending 7 days more in Sydney Australia. Many of his trips included a visit to a shortwave transmitter site. He was looking forward to a trip to Antarctica and Scandinavia. One day, if he and Susan amassed enough miles or points, he would return to Bora Bora and an over the water bungalow. Joe was a true gastronomist and loved food. He took pleasure in discovering the top chefs of today early in their careers but also eating at the best Michelin starred restaurants worldwide. Nonetheless, a quarter pounder or sausage biscuit at McDonalds was really good too. He also became a wine expert when Susan encouraged him to begin to learn about something in addition to the space program. She observed that at parties, people's eyes would glaze over when he would talk about the space program. Since people were holding wine in their hand, learning more about wine seemed reasonable. Like everything else, he became incredibly knowledgeable and a cellar like no other was born. This passion for knowledge also led to trips to Napa, France and Australia to visit vineyards. One of Joe's close friends beginning in 1979 is , a wine maker extraordinaire who was just starting his own winery. In addition to balancing all of this, Joe was an active volunteer and for the 2012 Presidential Election he was the Poll Chief in Potomac. He was the kindest, most generous and a gentle person as a friend and family member. He showed incredible compassion to Susan's family by not leaving Susan's mother in her final weeks. Joe kept her company, read to her, talked to her and offered support. When neither Susan or her father could stand to eulogize Lee, Joe did a remarkable job summarizing an extraordinary life without notes or preparation. Joe and Susan clicked immediately when they first met. She can attest to his being an expert in audio equipment and his willingness to do, what now turns out to be the ridiculous, by selling his 1965 Mustang for 0 because the floor board was getting thin to buy a 1981 Ford Escort. Susan was Joe's soul mate and she his.
Passes
5-4-16
It's with sadness we report the death of .
Stan passed on Monday, May 2, at the age of 80 in Bradenton.
Stan was an early and major contributor to this site, and for that we are thankful.


The Bradenton Herald Posted 6-3-16

Long-time Bradenton, Florida resident Stanley "Stan" Leroy Anderson passed away Monday, May 2, 2016. His family and his loving wife of 60 years were with him during his final hours. He was 80 years old. Stan was born on December 14, 1935 in Detroit, MI to Albert & Corma Anderson. In 1952 at age 17, he enlisted in the U.S. Air Force. This led him to Macdill AFB, FL, where he met & fell in love with Euna McCain. They were married in 1956 & began their loving journey together. Stan found his calling in radio, spending the bulk of his career mastering nearly every aspect of the multiple stations he worked at or managed. Gifted with a charming voice & brilliant mind, he excelled both on & off the air. Characteristic of any true renaissance man, Stan's interests & achievements outside of work were equally impressive. A "maker" in every possible sense, he was an exceptionally skilled craftsman, author, blogger, engineer, and storyteller. A devoted husband, father, brother, grandfather, great-grandfather, and friend, his most obvious passion was his family's happiness. His contributions here are remarkable in both depth & breadth. Stan is survived by his loving wife Euna; 5 children Annette, Albert, Jod , Melodie, and Jerry; 11 grandchildren; and still growing number of great-grandchildren.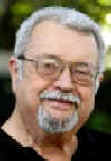 Longtime Orlando Sentinel Sports Columnist Jerry Greene Passes
April 20, 2016 By Scott Powers
Florida Politics
Jerry Greene called his sports column in the Orlando Sentinel "From the Cheap Seats," and that's what he provided readers for decades: the fans-eye-view of the action, on and off the field. Greene, 74, an Orlando Sentinel sports reporter and columnist for most of the past 40 years, died Wednesday (April 20) morning after an extended illness, the paper reported Wednesday. Greene's knowledge of sports from the NFL to Central Florida high schools came from his decades of professional reporting. But his humorous, everyman perspective came from his friendly, boisterous, larger-than-life, self-effacing personality. He was the guy in the chicken suit or some other goofy costume in a newsroom full of button-down journalists. He was the guy writing like the fan on the next barstool while everyone else was pursuing million-dollar athletes and coaches. But he also was a journalist who could work a deep and broad network of sources, get the facts, and make his points with inarguable precision. Greene also was a regular commentator on Orlando radio sports talk shows (on and ). "I'm sad to report that longtime sports columnist Jerry Greene passed away this morning. Jerry had been having some health issues the past couple of weeks and was in the hospital. His son says Jerry died peacefully in his sleep," Sentinel sports editor Roger Simmons wrote. Greene came to the Sentinel in 1976 and retired in 2009, but returned in 2012 to revive his popular column on a weekly basis. "It was sports editor Van McKenzie who made the brilliant decision to make Jerry a full-time columnist, so Jerry could share his unique perspective on life and sports with our readers on a regular basis," Simons recalled. "When I became sports editor in 2012, one of the first calls I made was to Jerry to see if he would revive his Cheap Seats column for us on Sundays. I'm so happy he agreed because he added a great dose of fun in print and online. Sundays just won't be the same without him," he added. Funeral arrangements are pending.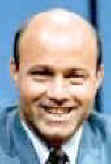 posted 3-24-16
Legacy.com

Joe Garagiola, a legendary broadcaster and former Major League Baseball catcher, died Wednesday, March 23, 2016 according to multiple news sources. He was 90. Outside of baseball fans, Garagiola is known best for his two stints as a panelist on NBC's "Today" show from 1967 to 1973 and again from 1990 to 1992. His colorful personality served him well during a broadcasting career that spanned seven decades. He had a 30-year association with NBC as a baseball announcer, providing both play-by-play duties as well as color commentary at various points during his career on television and radio. Garagiola was born Feb. 12, 1926, in St. Louis, Missouri. He grew up across the street from future baseball legend Yogi Berra in the Italian-American neighborhood known as The Hill. The block on Elizabeth Avenue became retroactively known as Hall of Fame Place. Of the two baseball prospects, Garagiola was projected to have the better major league career. The St. Louis Cardinals signed him when he was 16, and he made his MLB debut four years later, in 1946. He was the Cardinals' catcher when the team won the World Series in 1946. However, unlike the career of his childhood friend Berra, Garagiola's baseball career did not end up in a Hall of Fame trajectory. He was traded in 1951 to the Pittsburgh Pirates and later to the Chicago Cubs and New York Giants. He retired in 1954 with a .257 batting average, 42 home runs, and 255 RBIs. following the end of his playing career, Garagiola entered the broadcast booth, and it was here that his personality and often self-deprecating humor shined. He called radio broadcasts for the Cardinals from 1955 to 1962. He joined NBC's national broadcasting team in 1961 and was a fixture of the NBC baseball crew for decades. He called three World Series, in 1984, 1986, and 1988. Following his departure from NBC Sports, he joined the broadcasting booth for the California Angels cable-televised games in 1990 and did part-time color commentary for the Arizona Diamondbacks from 1998 to 2012. In addition to broadcasting baseball, he was a regular panelist on the "Today" show and occasionally guest-hosted "The Tonight Show Starring Johnny Carson." Other broadcasting jobs included hosting the Orange Bowl Parade and the Westminster Kennel Club Dog Show. In 1991, he was awarded baseball's Ford C. Frick Award for outstanding broadcasting accomplishments and honored at the Baseball Hall of Fame in Cooperstown, New York. "Today" show host Matt Lauer tweeted this tribute: God I'll miss Joe Garagiola. Was part of the soul of our show, and told me stories that made me laugh till I cried. Hall of fame person.
Note: Joe owned and in Central Florida.
Bill Sayer Passes
posted
2-2-16
, 81 lost his yearlong battle with cancer at the Brownwood Care Center in Wildwood, Florida. On Jan. 27, 2016. Bill was born Jan. 1, 1935 in Rochester NY. Bill moved to Central Florida in 1957 and worked at Martin Marietta until he and son Dwight formed Sayers Auto Parts, Sayers Auto Service and Wrecker Service at 29th Street and the South Orange Blossom Trail in 1969. When Bill retired he spent much of his time at hosting the extremely popular "Party Line" program. Bill's first wife Clara M. Sayer died in 2000 from throat cancer. Bill is survived by his wife Alice/Wildwood, his daughters Marsha of Flagler Beach and Melody of Kissimmee, sons Dwight of Clermont and Raymond of Umatilla, sister Judy of Fruitland Park, grandchildren, Devin, Julie, Marshall, Kendall, Justin, Austin and Amanda plus 4 great grand children Braydon, Chandler, Jacob and Kinsley all whom reside in Central Florida. Bill was a veteran of the US Navy having served in Pearl Harbor during the Korean War. Bill was a loving father who worked very hard making sure his family was provided for and we will all miss him terribly. A celebration of life for the family will be scheduled at a later date.
2015
Britton Jon Passes 12-16-15
Thanks to Mark Tillery for sending along about Britton Jon Rice, known professionally as Britton Jon or simply "BJ" passed away last night/early this morning (12-15-15) from a heart attack and brain aneurysm according to sources. "BJ" had been program director at , Gainesville, and later in Ocala. More details as they become available. Our condolences to his family and friends.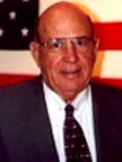 Published in the Orlando Sentinel Dec. 9, 2015
Jack E. Nelson died December 7 of dementia at age 79. He was born in El Paso, Texas on Feb. 13, 1936. His wife of 53 years, June, was by his side at home as were his children, Marli Nelson and Stephanie Garris. Jack and June have lived in Maitland for 34 years having moved here from Boston in 1981. On May 1, 1984 Jack founded Nelson Investment Planning Services and together with June they began to build the business which after thirty two years has helped thousands of Central Floridians successfully manage their retirement portfolios. He hosted the first live radio talk program in 1986 (on moved to in 1993 in 1995 to and in 2000 the program moved to ) about financial planning called "Dollars and Sense" and was on the air for over 25 years. The show continues today hosted by Joel Garris, Jack's son-in-law, and is heard every Sunday on () WFLA radio 540 AM from 9-10 AM. Jack retired in 2011 and Nips continues to serve the clients with Joel Garris as CEO. Jack had over 40 years experience in the investment business. From 1968 through 1977 he was involved in the development and marketing of limited partnerships which were registered with the Securities and Exchange Commission in the oil and gas and real estate businesses From 1977 to 1981 he served as President of the Distributor Division and director of Colonial Management Associates, one of the nation's largest mutual fund companies. In 1981 he moved to Florida as the Division Vice President of Keystone Massachusetts, Inc., an affiliate of the nation's oldest corporate trust company and subsidiary of the Traveler's Insurance Company. He was a Trustee for 61 of the Van Kampen Family of Mutual Funds. Van Kampen Investments was a wholly owned subsidiary of Morgan Stanley. He served as the President of the Winter Park Rotary Club, Director and President of the Economic Club of Orlando, Director and Secretary of the Maitland South Seminole Chamber of Commerce, and Trustee of the Maitland Art Center. He
also served on the Family Board of the Winter Park Hospital. Jack was a two time cancer survivor and with thanks contributed to the remodeling of the Conference Room at the
Winter Park Hospital Cancer Treatment Center. He was a member of the Director's circle at the Cornell Fine Arts Museum. Over the years his contributions helped build the new museum located on Rollins College Campus. Prior to 1968, Jack had a number of assignments in Washington D.C. in the Post Office Department and the Lyndon B. Johnson White House. He was a graduate of Texas A & M University where he received a BS Degree in Electrical Engineering in 1958. He graduated from Harvard Business School in 1960 with a Masters in Business Administration. He was a First Lieutenant in the United States Air Force and served from 1960 to 1963. Jack, who was nicknamed "The Sweater Vest Guy" by the fans, loved going to the Orlando Magic Games and in fact purchased season tickets before the first arena was built. When they were not traveling, Jack and June attended the games cheering loudly for the team. His family: June his wife, his daughter Marli Nelson, his daughter Stephanie Garris and her husband Joel, his sister Janet Nelson knew he loved them. But he was exceptionally proud of his grandsons and loved them dearly: Nelson, Ethan, and Connor Garris. Jack and June traveled the world going back to many countries two or three times but their passion was going on safaris in South Africa. They would take their entire family many times to help them learn eco preservation and to view the magnificent animals. He will be missed greatly by those who loved him the most! As Frank Sinatra would sing - He did it his way! A Memorial Service will be held at 2:00 PM on December 19 at St. Luke's Episcopal Church located at 130 N. Magnolia Avenue in Orlando. Contributions in Memory of Jack Nelson may be made for future exhibitions to Cornell Fine Arts Museum, 1000 Holt Avenue, Winter Park, FL 32789.
Former Ocala Mayor Jim Kirk dies at age 88

By Staff writer
Published: Thursday, November 19, 2015 at 12:43 p.m.
Jim Kirk was larger than life. Because of the lives the former Ocala mayor touched, the city's path he helped steer and the influence he wielded for the betterment of all its residents, Kirk made the cliché true. He was a successful businessman, having owned radio stations ) and , and hosted a morning radio country western music show that listeners still reminisce about today. "Country" Jim Kirk, as he was affectionately called, died Wednesday. He was 88. For 60 years after arriving here with his wife Biddie from the Tallahassee area, the staunch Florida State University alumni, the man with a sense of humor as big as his personality, as humble as he was thoughtful, made an everlasting impact in the Ocala community. His accomplishments and contributions to the city are long, but he is best known for buying what is now the Marion Theatre and giving the building to the city, and was among a small group of people who convinced Arthur Appleton to build in Ocala the museum that bears his name and houses his vast art collection. Kirk and his wife were major fundraisers and boosters for FSU. He served three terms as Ocala mayor during the 1960s and '70s, helped create the "God Be With Us" slogan on the city's seal and was one of the city's most high-profile civic leaders. Local radio personality Buddy Martin, who, with a partner, went on to buy WMOP AM and still hosts a local daily show, said the culmination of Kirk's life leads him to say," I can make a case for Jim Kirk being one of the five, six greatest Ocalans." On Wednesday, Kirk was attending the First Presbyterian Church's
annual Thanksgiving dinner with his wife and became ill. Parishioners called an ambulance, but despite an hour-long effort to revive him at the church and as he was taken to the hospital, he died. A cause of death is not yet known. In addition to his wife, Kirk is survived by sons Russell, John and Richard, and daughter Deborah. He was born in Morristown, Tennessee. "He was an excellent provider for his family. He was always good with the kids and helped us with whatever endeavor we wanted to follow," said his son, Jim Kirk. It was no exaggeration when people say his father was a great positive force in people's lives, the younger Kirk said. "Every time people saw me, they didn't ask about me but always asked, 'How's your dad doing?'" he said. Richard Kirk said his parents wanted to have a positive influence on the city and not just have a successful business. "When my parents moved here in the early 1950s my dad was very much about giving back to the community," he said. Richard Kirk said that regardless of whomever he encountered, "people would always say what a great person my father is." The elder Jim Kirk became the first student at Florida State University to earn a degree in speech with a broadcasting emphasis. He worked at the WCNH-AM radio station in Quincy, near Tallahassee. The owner of the station asked Kirk in 1953 to manage a new 1,000 watt station he had just bought in Ocala, called WMOP-AM. For the first year, the station broadcast a combination of black gospel, country and ethnic music. The format eventually settled on country and rockabilly. Ten years later, Kirk bought the station and later started his FM station as well. His morning show as "Country" Jim Kirk included folksy wisdom and a homespun format that made him a local celebrity. As owner of the stations, he brought in well-known singers to perform in Ocala, perhaps one of the most famous being Elvis Presley, in 1955. Kirk sold the AM station in the 1990s and worked for the FSU Foundation and the Seminole Boosters. The Marion County Seminole Club sponsors an annual Jim Kirk Scholarship. "I think he was a wonderful man; very down to earth, very humble, a great mayor," said current Ocala Mayor Kent Guinn. Guinn said when Kirk was mayor of Ocala during the tumultuous civil rights era he met weekly with local political and religious leaders. At the end of each meeting the leaders would hold hands and say "God be with us," Guinn said. Eventually, the phrase was incorporated by Kirk and other city officials into the city seal, where it remains decades later. Kirk was a devoted member of the First Presbyterian Church for more than 50 years, said the church's pastor, the Rev. Raymond Gutterman. "He was just an ideal church member and friend. He came every Sunday," Gutterman said. "He befriended everyone. He was very warm, funny and generous man." "He was a very humble man. He was a quiet disciple (of Christ)," Gutterman added. Martin said Kirk wrote and recorded a radio jingle for him that he still uses to introduce a segment of his own daily show. "He was fun to be around. He cared for his community," Martin said. "We will never replace Jim Kirk."

Reach Fred Hiers at and 352-867-4157. Copyright © 2015 Ocala.com — All rights reserved. Restricted use only.
Born: March 25, 1949 Died: August 04, 2015
On August 4, 2015 Ben Holland Griffin raised the white flag of surrender to cancer. He fought the battle for several years with an honorable and positive fight. He was surrounded by his most cherished possessions as he took his last breath, and that would be his family. Ben, known to many from his younger years as Holly, was a man who lived life to the fullest. Ben was an entrepreneur and pursued a vast variety of business opportunities in his lifetime. He was the proud owner of Rowdy Farms, Ace Pump & Well, South Lake Ski Shop, and a loyal member of Micki Blackburn Realty. What began as a radio show about realty on turned into a radio show about the community with Griffin behind the mike.
Ben was also known for his involvement in South Lake Little League and his robust persona when announcing sporting events for both South Lake High School and Lake Minneola High School. Ben was a humanitarian, a man who loved his family, and was always there in their times of need. Ben believed in helping children become their best and making them believe in themselves. He had a firm, yet compassionate hand in mentoring children with athletic capability, along with a heart for children with disabilities. Ben is survived by his loving wife, Leslie, of 37 years and his two sons, Jesse and Casey, by his daughter Adrian (married to Jesse), and his grandson on the way, Jackson Benjamin
all of whom he loved dearly and cherished as his most prized possessions. Ben is also survived by his siblings, nephews, nieces, cousins, extended family, and a multitude of friends. Previously deceased are Ben's parents Julius Benjamin Griffin, Winfred Holland Griffin, and Ben's nephew James "Jim" Jocoy. In lieu of flowers, Ben's last wish was for donations to place a headstone on his beloved nephew, Jim Jocoy's gravesite. Account for donations set up under Leslie D. Griffin at: Insight Credit Union,2580 E. Hwy 50, Clermont, FL 34744.
8-11-15
morning show host for 24 years at has lost his battle with cancer. Scott was 59. He is survived by his wife, Dr. Fran Lesser Friedman, and his daughter Lauren. MIX 105.1 says Wednesday morning's show will be in tribute to Scott. Funeral services will be held on Thursday, August 13, 2015 at 10:30 am at Congregation Ohev Shalom, 613 Concourse Pkwy South, Maitland. McKenzie's family asks that people consider making donations to Leukemia and Lymphoma Society, The Children's Miracle Network and the Coalition for the Homeless of Central Florida, in lieu of flowers.
7-30-15
From via . 's and 's Bill "Bud" Blackwood passed away July 25th in Jacksonville.

Hartwell Conklin, age 87 of Orlando passed away on July 8, 2015 with his family at his side. He was born May 11, 1928 in Durham, North Carolina to parents Herman Paul and Geneva Conklin. He was the second of five boys. Hartwell attended Durham High School where he took an active part in the school's drama clubs as well as the Duke Players and the Durham Theater Guild. After graduating from high school he was honored to be cast, in three different rolls in the first year production of the outdoor historical drama "Unto These Hills", in Cherokee, North Carolina. After proudly serving in the US Army and Ready Reserve he was very grateful to have attended the University of North Carolina at Chapel Hill under the GI Bill and became very active there. Hartwell majored in Radio, Television and Motion Pictures, served as President of the Freshman Class (1952-53) and was an officer of the Phi Kappa Sigma fraternity, The Carolina Playmakers, The Bell Tower Society and was the Red Cross Camp Show Director only to name a few. It was in Chapel Hill at UNC where Hartwell met his wife, Sue Angelyn Fryer formerly of Hillsborough, North Carolina. Upon leaving UNC Hartwell followed his passion for news and current events into a new and uncharted area of Television. In 1954 he was hired by WFMY-TV in Greensboro as a Television Producer, Director and Scenic Designer. In the late 50's, he moved to Orlando where he was hired by WLOF-TV (later WFTV-Channel 9 ABC affiliate) and as the Sign-On Production Manager and later was offered the same opportunity with WESH-TV (Channel 2-NBC affiliate). Subsequently, he joined WDBO-TV (Channel 6- CBS affiliate) as news director and was responsible for merging WDBO-TV and & news departments which became the Dept. of Defense emergency station for all of Florida. One of the highlights of Hartwell's career was being hired by CBS News-New York as a Contract Specialist Newsman/Producer with its Special Events Unit which was formed to cover the NASA space program televised events, as well as, several of the National Political Conventions. It was during that time he worked directly with Walter Cronkite, on an assignment eight years in the making, in producing the Mercury, Gemini and Apollo space launches. He often said the pinnacle of his career was covering the launch of Apollo 11, July 16, 1969 from Cape Canaveral with his close friend Walter. This "Man on the Moon" event was tagged "The Story of the Century" and he was honored to be there. Eventually, he became involved in Public Relations in Orlando. Over a 20 year period Hartwell was Director of PR for Dart Industries which owned the subsidiary Tupperware International; the Director of PR for GAC properties and ultimately was called to form the first Public Relations Department at The Orlando Sentinel and was responsible for founding the Sentinel Charities Fund. Always active in the Orlando community, Hartwell was a member of numerous civic organizations. He was the founding President of the Greater Orlando Press Club; an Associate Board member of the Florida Symphony; Board member of the Friends of the Library of Orange County; The American Cancer Society; WMFE-PBS; Loch Haven Arts Center; John Young Museum & Planetarium; Central Florida Civic Theater, Maitland Historical Society; Central Florida Humane Society; Tangerine Bowl; Orlando Remembered Historical Society; Opera Gala Guild and was on the Executive Committee of the Golden South Track and Field Meet. However, his number one love was his decades of work and Presidency of the Central Florida UNC General Alumni Association, now known as The Carolina Club, which has hundreds of members and continued alumni activities. Hartwell is survived by his loving wife of 60 years, Sue Fryer Conklin; daughter (Sue) Angelyn, Orlando; son Myron "Binky" O'Neal (Michelle Knox); granddaughters Madison Angelyn Conklin, Sophia Claire Conklin and grandson Knox O'Neal Conklin all of Orlando. Brother Joel (Zita Tear) of Durham, North Carolina. A Celebration of Life will be held on Thursday, July 23, 2015 at 1:00pm at Downtown Baptist Church Orlando- 120 East Pine Street Orlando 32801. Due to Hartwell's great love of the theater, the family is requesting in lieu of flowers, donations can be made to The College Park Neighborhood Arts & Theater Center- Land Acquisition Fund- Hartwell Benton Conklin Memorial. Checks are gratefully accepted at CPNArts - 2014 Edgewater Drive Suite 32804 Orlando, Florida 32804. On line donations can be made at /
Jay Lee Waggoner 8/20/1959-6/30/2015
Jay Waggoner lost his battle with cancer after about a year and a half. Jay performed as an engineer but also did air shifts at , and . Other Central Florida Radio stations that Jay worked at included , , , , , , , , , and .
From Jays profile on Linked- In;
"Broadcast Engineering is an unusual profession, at one time in Florida I maintained 14 radio stations, two TV stations as well as a cable TV head-end under nine different owners (some who competed with each other), as time went by many were bought and consolidated by today's huge radio groups and as stations changed hands I shifted also and in one case ended up with the same station twice. For over 25 years I have to the best of my ability kept my stations on the air, ready to make sure the listeners were able to be informed and safe in the event of emergencies, maintained the stations legal engineering parameters as is required by the Federal Communications Commission and repaired whatever was broken from the microphones to the transmitters."
Back in January of 2011, Jay dropped us a note:
"...last August I accepted the director of engineering position for in Wilkes-Barre Pennsylvania , I am no longer alone and am honored to have the best engineering and IT team ever assembled. I plan to stay. And that is where Jay finished his career. Jay was 55 years old.
Musician, broadcaster dies at 34

Apr 10, 2015 By The Daytona Times Staff
Jarvis L. Smith, a well-known organist and broadcaster who spearheaded the construction of Daytona Beach's latest FM radio station, died suddenly on April 6. He was 34. A determination of the cause of his death is pending.

Child entrepreneur
Born July 15, 1980 in Daytona Beach, Smith is the great-grandson of Dr. Mary McLeod Bethune, the founder of Bethune-Cookman College (now University). Family members say that at 6 years old, Smith had a lemonade stand on his grandparents' front porch. Even as a child, he loved working for himself. A 1998 graduate of Seabreeze High School, Smith studied business administration at Keiser University in Daytona Beach.

Worked at WPUL-AM
Smith was introduced to the inner workings of the radio industry while working at in the 1990s. "He filled for Daytona's 'First Lady of Gospel,' Mattie Howard, and our other gospel DJs on the few times they couldn't come in," remembered Daytona Times Publisher Charles W. Cherry II. "I was surprised that Daddy (the late ) would let such a young man on the air on a consistent basis. But Jarvis was dependable, had a good radio voice, and was easy to work with. Eventually he had his own four-hour gospel music show."
Great musician
But Smith was probably best known for his skills as an organist. He was nationally known as "the B3 Prophet" because of his gift for playing the Hammond B3 organ. "If he could hear it, he could play it," said his aunt, Dr. Evelyn Bethune. Smith also played for nationally known gospel artists, including Marvin Sapp and John P. Kee, among many others. He served as an organist or minister of music for a number of Central Florida churches, including Tubman-King, Hope Fellowship, Mount Carmel Baptist, Revival Temple, Calvary Temple of Praise, New Bethel AME, and Greater Trinity Baptist. At the time of his death, Smith was a member of Fresh Breath International Worship Center in Orlando, where he served as minister of music under Pastor Daniel Ings.

Wife, kids, business
As a younger man, Smith held a series of jobs as a school bus driver, a sales marketing manager in the auto industry, and a call center operator before finally starting his own business. In his personal life, he moved to Orlando and married the former Andrea Miller in 2004, and they started a family. In 2009, Smith founded Rhema Media, Inc., and began broadcasting Joy Gospel Radio on the Internet. In 2013, he formed a non-profit corporation, Rhema Broadcasting, Inc., with the goal of establishing a low-power FM station in Daytona Beach that would play gospel music 24 hours a day. That dream was realized on Dec. 8, 2014 when the Federal Communications Commission granted Rhema Broadcasting a construction permit to build the station and put it on the air. , known as Joy 106.3 FM, began broadcast operations in Daytona Beach in January 2015.

Difficult loss
"This is such a tragically huge loss for his family, especially his wife and children," Cherry II acknowledged. "It's a great loss for the community, too. Jarvis had the experience and the work ethic necessary to make a 24-hour, community-oriented gospel station a success. I hope the community will rally around the family, and that the station's leadership works to make WAIG the success Jarvis knew it could be."

Smith is survived by his wife of almost 11 years, Andrea Miller Smith; daughter Ayanna, age 8, and son Amari, age 5; his mother, Sara Bethune Smith and father Andy Barron; brothers Le'Nard and Christopher Harold; sister Julia Barron White (Gaston); mother in-law Carolyn Miller and father in-law Roosevelt Miller; aunt Dr. Evelyn Bethune; uncles Hobson Bethune (Muriel) and Robert Bethune (Terrie); and a host of other in-laws, nieces, nephews, cousins and friends. A wake will be held Friday at 6 p.m. at The Hope Church of Orlando, 3032 Monte Carlo Trail, Orlando. Homegoing service will be held April 11, 1 p.m. at the Master's Domain Church of God In Christ, 511 Fremont Ave. Gail & Wynn's Mortuary, Inc., 1300 Bruton Blvd., Orlando, is in charge of arrangements.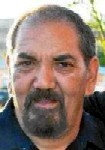 , 66, lived life with passion, purpose
By Gal Tziperman Lotan Orlando Sentinel
Richard Namey, who went by Rick, was always ready for an audience. In his youth, he sang in local bands and played bass guitar. Then he went into stand-up comedy and radio hosting. And even when he was off-stage, he found ways to perform, whether it was singing Van Morrison's "Brown Eyed Girl" at karaoke or cracking jokes with a restaurant waitress. "He was the back-porch comedian, the driver's-seat comedian. He was always on. It was always a joke," his daughter Tiffany Namey said. Namey died Jan. 26 at Florida Hospital Altamonte after a heart attack. He was 66. Namey worked in radio, television, advertising, music, and briefly in medical clinics. He worked hard, but kept his strong sense of humor. "He was just epic," Tiffany Namey said. "Everything he did, he did with a purpose." Namey was born in Baltimore on Feb. 12, 1949. His family moved to Orlando when he was 10. He graduated from Winter Park High School, then from Sanford Naval Academy. As a teenager, he began organizing rock concerts and managing local bands, eventually bringing acts to the Tangerine Bowl. "The psychology involved in holding rock concerts is unique," Namey told the Orlando Sentinel in May of 1972. "It's a phenomenon and should be handled as such. Rules that apply to any other major event may or may not apply to rock concerts." Namey then went into radio, becoming vice president and general manager of , which under his guidance began playing more progressive rock. "Back in the day, it was a really big step for Orlando to get a progressive rock station. The music industry in Orlando was dominated by top 40," said his brother, Charles Namey. In the late 1980s and early '90s, Namey worked on a number of television and radio stations geared toward tourists at local theme parks. Terrie Thomas, who was married to Namey for 23 years, said he encouraged his children to follow their passions, and was overjoyed when they became interested in something he loved, such as music or theater. Thomas and Namey divorced in 2002. "When they were little kids, he was the world's best dad. He really was. He was a wonderful dad. He would do anything and everything for his children," Thomas said. When Tiffany Namey was a toddler who loved Peter Pan, her father hired an actor to dress up as the character and hop over their backyard fence on her birthday, Thomas said. Namey's son, Ricky Namey, said his father made sure his childhood tree house was wired for electricity. And when Ricky Namey became interested in music, Namey got him a black 1987 Gibson Les Paul Custom guitar and later put him in touch with music-industry connections. "Anytime we got interested in anything, he made it his life and his job," Ricky Namey said. Namey wrote two books about tourism in Central Florida: "Disney Like A Pro" and "Orlando Like A Pro." He also published a political satire called "Buy This Book and Make Me Rich," and "Casey's Ghost," a book about backing out of a job as Casey Anthony's ghostwriter. In addition to his son, daughter Tiffany, and brother Charles, Namey is survived by his mother, Salam Namey; brother John; daughter Tamara of Orlando; and one grandchild. Baldwin-Fairchild Funeral Home, Lake Ivanhoe Chapel, is handling arrangements.

1-10-15
Bud Paxson, creator and co-founder of Home Shopping Network and PAX TV has died at the age of 80. Paxson began his career as an owner of WACK Radio, a 500 watt radio station in the village of Newark, New York. Paxson would later purchase AM station, WWQT in Clearwater. In 1977, an advertiser had plenty of product to sell—avocado-green-colored can openers—but ran out of funds to purchase airtime. Paxson instructed talk-show host Bob Circosta to sell the can openers live over the air and both men were stunned at the audience response. All 112 can openers were purchased within the hour on August 28, 1977. Sensing the sales potential of live, on-air product selling, Paxson and Roy Speer co-founded a local cable TV channel in 1982 that sold products directly to Florida viewers, and then launched nationwide in 1985. The channel was the Home Shopping Club, later Home Shopping Network. in the 1990's his Paxson Broadcasting of Orlando owned five Orlando area stations. Those included , , , , , /// and . Paxson also was responsible for The Florida Radio Network.

12-4-14
Wendell "Wendy" F. Husebo, 87, passed away on December 4, 2014, in Leesburg, Florida, following a long battle with Parkinson's disease. Born on August 18, 1927, in Minneapolis, Minnesota, to Andrew and Esther Husebo, Wendy was the younger of two children. He married Jean Thorsellon June 1, 1950, in Minneapolis-St. Paul. The young couple moved to Leesburg, Florida, in 1951. A man of deep faith, Wendy's first order of business upon arrival in Leesburg was to chair the steering committee of Gloria Dei Lutheran Church. (Wendy and Jean were charter members of the church, and Wendy later served for many years as the church's superintendent.) In November 1951, Wendy and his brother Paul purchased WLBE radio station. The two brothers also acquired the local baseball team, The Leesburg Packers, which later became known as The Lakers. In 1953, he was recognized as the "Most Outstanding Young Man of Leesburg" and also received the Distinguished Service Award from the Leesburg Jaycees. With a passion for business and for making things happen, Wendy and Jean founded Husebo Advertising, which later became Husebo Advertising and Public Relations, in 1962. Highlights of Wendy's nearly 60-year career included pitching a winning presentation to Roy Disney with Walt Disney World for Florida Telephone and orchestrating the grand openings of both Citizens National Bank of Leesburg and Leesburg Regional Medical Center. He was known for having a way with words and was deeply respected for standing firmly behind those of his own. Despite the demands of his rapidly growing business, Wendy always made time to serve his beloved community. Some of his contributions included serving two terms as president of Silver Lake Golf and Country Club; serving as a director of Citizens National Bank of Leesburg; and serving as a member of the Lake County Executives Club. In 2009, Wendy was inducted into the Lake County Community Service Awards Hall of Fame. Wendy was a proud Rotarian for more than 60 years, and he served two terms as president of the Leesburg Rotary Club, 1958 and 1962. He was named a Paul Harris Fellow in 1987, eventually becoming a Triple Paul Harris Fellow. He was named Rotarian of the Year for 1998-99 and was the club's song leader for over 50 years. In recognition of his enduring devotion, the Wendell F. Husebo Rotary Scholarship was created in March 2012. A Florida Gator through and through, Wendy was an active member of the Lake County Gator Club for many years. His other favorite pastimes included tennis, running, and spending time with all of his family. Wendy is survived by his children, Larry Husebo, wife Sara Vaughan Husebo; Lanny Husebo, wife Jacqueline Swiderski Husebo; Sandra Husebo Odom, husband Stephen Odom; grandchildren, Tyler Husebo with wife Melissa Silengo Husebo; Joel Husebo; Benjamin Husebo and wife Ayslinn Herndon; Brian Husebo and wife Lisa Husebo; Lancee Kurcab and husband Nathanael Kurcab; L. Wendell Husebo; Sophia Husebo; Caroline Husebo; Wendy Johnston; Stephanie Fiscarelli and husband TJ Fiscarelli; Leslie Stevens and husband Patrick Stevens; great grandchildren; Kyla & Cole Husebo; Easton & Hollis Husebo; Rhiannon, Joseph, Daniel, Timothy Husebo, Samuel Husebo; Allyson Johnston; Troy, Turner, Thomas Fiscarelli; and Brady Stevens and was predeceased by his wife, Jean.
Copyright Leesburg Daily Commercial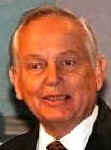 Ben Aycrigg

11-4-14


Ben Aycrigg, known as a TV legend in Orlando, died Nov. 4 at the age of 88. Aycrigg was born in Pittsfield, Mass., and moved with his family to Winter Park when he was 15. Ben was a graduate of Winter Park High School in 1944 and started as an announcer at the same year while attending Rollins College. He graduated from Rollins in 1949, with a bachelor's degree in English and a theater arts minor. In 1954 Ben was instrumental in the programming of . He left the world of radio in 1959. He would become News Director at WLOF-TV Channel 9. now WFTV. In 1966 Ben went to work at the CBS affiliate, WDBO-TV channel 6 (now WKMG) as their first news reporter. In his 30 years Ben would be reporter, News Director from 1968 to 1976 and Anchor the 6PM and 11PM newscasts for the next 15 years before retiring in 1996.
Aycrigg is survived by his wife of 59 years, Artemisia; two sons, Christopher Aycrigg of Winter Park and Jonathan Aycrigg of Maitland; a daughter, Elizabeth Lowe of Brandon; a brother, Gerard Aycrigg of Maitland; a sister, Mary Lee Setzer of St. Petersburg; and six grandchildren. Baldwin Fairchild is handling arrangements. The burial will be private. A public service will be held next week.
photo © Orlando Sentinel/Red Huber
H. Gary Morse, Billionaire Behind Florida's Villages, Dies at 77

The Associated Press
10-30-14

THE VILLAGES, Fla. (AP) — Harold Gary Morse, the developer of one of the world's largest retirement communities and one of the biggest Republican donors in Florida, has died. He was 77. Morse died Wednesday, according to The Villages Daily Sun, which received a statement from the family. No cause of death was given. Morse took over a small mobile home park in central Florida from his father in 1983, when it had just 386 manufactured homes, a clubhouse and a few shuffleboard courts. The U.S. Census Bureau says The Villages is now one of the nation's fastest-growing communities. In March, The Villages topped the list
of fastest-growing metro areas. It grew by 5.2 percent between 2012 and 2013 and now has a population just shy of 100,000 residents. Morse's family released a statement to the community's newspaper on Thursday. "Dad never sought the limelight," the statement read. "He was content to stay in the background and enjoy seeing Villagers revel in this amazing lifestyle of their adopted hometown. While he was a friend and adviser to captains of industry, presidents and heads of state, he never lost focus on this community and making it the greatest retirement development in the world." The Villages is considered "Adult Disney World" by some residents with its 600 holes of golf, more than 100 restaurants, 76 recreational facilities and close to 4 million square feet of commercial space. (As well as ) One of the community's selling points: free golf for all residents. Morse was also a prominent GOP donor who made his private jet available to the Republican Party of Florida. In 2012, The Villages gave a total of 0,000 to the state party and a political committee controlled by Florida Gov. Rick Scott. On Thursday, the outpouring of condolences for Morse's death came from Florida Gov. Rick Scott, U.S. Sen. Marco Rubio and the Republican party of Florida. "When molding The Villages into the one-of-a-kind community it is today, Gary demonstrated what makes our state so great — the idea that anyone can make a positive, lasting impact in the lives of generations to come," Scott wrote in a statement. Rubio called Morse "a friend," and said that he "looked at the pastures and prairies of Florida's interior and saw the American Dream. Not just for him, but for the tens of thousands of seniors who have been able to enjoy their golden years and continue to live them to their fullest." Morse is survived by his wife, Renee, son Mark, two daughters, Tracy Mathews and Jennifer Parr, and stepson Justin Wilson. He also is survived by 16 grandchildren and six great-grandchildren. His first wife, Sharon, preceded him in death in 1999. According to The Sun, he will be laid to rest in a private ceremony.
, Prominent Voice in Radio, Conservative Politics Dies at 57
By Gary White
THE LEDGER
Published: Tuesday, September 23, 2014 at 10:04 p.m.
LAKELAND | Lynne Miller Breidenbach of Lakeland, a prominent voice on Christian radio and a guiding force in conservative politics, died Tuesday at age 57. Breidenbach entered Lakeland Regional Medical Center for a planned procedure that led to the discovery of a more serious condition, family friends said Tuesday. Randy Wilkinson, a former Polk County commissioner and a close friend of Breidenbach, said she had gone to Moffitt Cancer Center in Tampa a day before she died Tuesday morning at Tampa General Hospital. News of Breidenbach's death drew shocked reactions from many, like Polk Sheriff Grady Judd, who hadn't known she was seriously ill. Judd said he worked closely with Breidenbach when she served as the sole public information officer for the Sheriff's Office and he was a captain and then a major. "She worked day and night, seven days a week, the whole time she worked for the Sheriff's Office," Judd said. "Her work ethic was just remarkable." Breidenbach and her husband, Bill Breidenbach, served as co-pastors at Faith Life Fellowship, a church that met in a shopping center on Edgewood Avenue in Lakeland. She had been released from the hospital and was able to attend her church Sunday, Wilkinson said. Breidenbach, an Orlando native who studied communications at the University of Central Florida, had a long career with both secular and Christian radio stations. She began working at the UCF campus station and later worked at stations in Orlando, Ocala and Titusville before becoming news director at Lakeland's WCIE, then affiliated with the now-defunct Carpenter's Home Church, according to a biography on the website Radioyears.com. She departed full-time radio in 1987 to join the Sheriff's Office. Breidenbach, who had been an adviser to conservative broadcaster Rev. Pat Robertson in his 1988 presidential bid, left the Sheriff's Office in 1992 to launch a campaign for the Florida House of Representatives as a Republican. After falling a mere five votes short against Democratic candidate Dean Saunders, Breidenbach earned praise for her calm demeanor through days of recounts. She later ran unsuccessful campaigns for the Polk County Commission. Breidenbach returned to radio, hosting the program "Talk Back" on Lakeland's WLKF from 1993 to 1996. She later hosted shows focused on politics and faith on stations in Bartow and Auburndale. She formed her own media group in 2003, and three years later her talk show began airing on 20 stations across the country. More recently, she served as a guest host on Orlando station WFLA. She also created an online radio station, Real Faith Radio, as an offshoot of Faith Life Fellowship. For the past decade, Breidenbach operated LAMB Communications, media and public relations company, according to her LinkedIn profile. The company represented nonprofit ministries and conservative political organizations. Breidenbach had served since September 2011 as an assistant to Robertson, the chairman at Christian broadcasting network, a company spokesman said. Breidenbach provided support for other conservative candidates in Polk County, including Wilkinson and U.S. Rep. Dennis Ross, R-Lakeland. "She was a giant," Wilkinson said. "She was sort of a gathering place, I guess, for the conservative element in the county. … She's closer than a sister, really. She cares about people, and she's always a lady. She's been quite an influence on my life." Allen Sale, a Lakeland insurance executive, said he met Breidenbach through her husband and they became close friends. Sale said he had visited Breidenbach twice at LRMC. Though clearly ailing, she deflected attention away from her condition, he said. "She didn't like to complain," Sale said. "She liked to complain about politicians, but she didn't like to complain about her personal circumstances. … She was truly a person of faith. I am certain that her dying words were, 'God, if you're ready to take me, I'm ready to go.'?" Breidenbach, the former executive director of the Taxpayers League of Polk County, wrote occasional letters to The Ledger expressing her conservative viewpoint. In recent years, she wrote a children's picture book, "Why Grandma's a Conservative." She acted as a spokeswoman in 2008 for evangelist Todd Bentley, who spent several months in Lakeland conducting a faith-healing revival that drew worldwide attention. "She just did a little of everything," Judd said. "She was tireless. She had one speed, and that was wide open, as fast as she could go all the time." Breidenbach and her husband have two grown sons and two grandchildren. No funeral arrangements had been announced Tuesday.
Posted by Staff Writer
http://pickens.fetchyournews.com/
Wednesday, October 8, 2014
In loving memory of Christopher J. Mordenga age 67 of Jasper, GA passed away at Piedmont Mountainside Hospital Saturday, September 27, 2014. Chris was also known as "Chris Morgan" on the radio and all thru his radio career. He was born on November 15, 1946 in Rochester, NY. During Chris' childhood his family moved to Ft. Pierce, FL. He was a graduate of Dan McCarty High School, Class of 1964. In 1973 he moved to Georgia where he remained until his sudden passing. Chris loved music, especially oldies. He worked at several Atlanta radio stations during his career. The first station was WPLO. His longest run as a radio broadcaster was at WQXI 790AM. He had a "Sunday Night Oldies Show" for a number of years at several locations, with the last one being at Johnny's Hide Away. He also worked at Lake 102, Country 105.7, 680 The Fan, Kicks, Sunny 100 and Cool 105.7. For a few years he and his wife ran the Caboose Cafe in Blue Ridge, GA. Chris leaves behind his wife, Cheryl of 25 years; daughter and son-in-law, Windy and Chuck Allen of Land O Lakes, FL; son and daughter-in-law, Chris and Sarah Shoemake of Savannah, GA, and 14 grandchildren. He was preceded in death by his daughter, Tracy Hoskins. Her husband, Mike of Land O Lakes, FL survives. Dr. Vince Smith will officiate a memorial service to be held at 2:00 PM on Saturday, October 11, 2014 at Northside Park Baptist Church. 1877 Howell Mill Rd. NW, Atlanta, GA 30325-0917. In lieu of flowers, gifts can be made to the Church in his memory for Operation Christmas Child. Cagle Funeral Home was honored to serve the Mordenga Family.
In Central Florida Chris worked at , in 1968 and in 1969.
Harold W. Gore
8-8-14
Harold W. Gore (Hal) of Vero Beach, Florida and Sky Valley, Georgia left us on August 8, 2014 after an excruciating but swift battle with 2 simultaneous cancers. He was born May 16, 1931 in Watertown, N.Y. the only beloved son of Harold W. Gore Sr. and Edna McNulty Gore. Hal served in the Air Force from 1949 to 1953 and returned to Watertown to begin his 60 year Broadcasting career, spinning records at station WWNY ultimately becoming station manager. He then moved to Rochester NY as GM for station WRVM (1961-1965). Then on to WRTH in St. Louis (1965-1969) becoming Executive VP for Sudbrink FM Broadcasting Corp. based in Fort Lauderdale Fl. (1969-1978). In 1978 Hal established Gore Broadcasting Inc. and owned & operated numerous radio properties over the years. He also began a new career as a radio broker. From 1984 (to August, 2014) he was Chairman and CEO of Gore Overgaard Broadcasting Corp. (owners of and ). From 1991 to 1995 he was President of WTLK TV in Atlanta Ga. In 1993 he formed Force Communications, Media Brokers. Hal and Jane have loved living in Sky Valley, Ga since 1978 and also had homes in Atlanta for a number of years. They resided in Vero Beach 1995 to 2010 and recently returned to their "Village by the Sea". He was a member of the National Assn. of Broadcasters and American Broadcast Pioneers, National Assn. of Religious Broadcasters and National Assn. of Media Brokers. He was also an original "Delta Airlines Colonel". Hal is mourned and deeply missed by his wife, Jane, of 36 years of marriage where every day was a "holiday" and his daughter, Lenay of Washington D.C., sons Brett and Christopher, granddaughters Michele and Kim and great grandsons Reed& Dale. He is predeceased by his first wife, Doris Croyle Gore and son, Terry. Funeral services will be at Christ Church by the Sea, 3755 Hwy. A1A Vero Beach Fla. 32963 on Saturday, August 23rd at 11:00 AM. A memorial service will be held at the Chapel of Sky Valley in the fall, where his ashes will be interred in the columbarium alongside a niche for Jane. Charitable donations in lieu of flowers may be made to: The Broadcasters Foundation of America, 125 West 55th St. N.Y. N.Y. 10019-8254 or Hospice of Indian River County, Fla.

(Terrance Robert Long)
7-8-14
RCS President./CEO Philippe Generali has offered the following statement following the untimely passing of longtime engineer .
Terry was with from 1974 until 1982.
From All Access:
It is with shock and deep sadness that we learned of the passing of Terry Long on July 8th, 2014 at his home in Wappinger Falls, NY. Terry would have turned 60 next January. The causes of his death – apparently health related - are still being determined. Last May, Terry celebrated 20 years of working for RCS. He was one of our most knowledgeable engineers in the field of Novell Networks and Master Control, installing well over a hundred radio station's automation systems during his career. He then went on to a senior Support position to eventually rise to a Team Leader role. With plenty positive client's comments and thousands of hours spent on the phone helping customers, work was one of his passion. Terry was a night owl, always preferring the late evening shift. He had a knack for meteorology, often keeping an eye on the Doppler radar for our White Plains area. I can still hear his kind advice on occasional summer nights where I had come to the office in the morning riding my motorcycle: "Philippe, I just want to tell you that you should get out of here now, there a nasty rain patch coming our way." Yes, Terry allowed me to stay dry many a times. Terry, we know you were an accomplished HAM radio guy. I hope there is a frequency somewhere, someday up there were you will be able to receive everyone's message of how much we'll miss you. Good bye, my friend!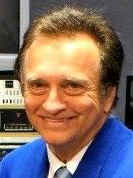 Terry Dollar
3-22-14
Terry L. Dollar of Cocoa passed away Saturday, March 22, 2014 at Parrish Medical Center in Titusville. Terry was born on December 27, 1952 in Phenix City, Alabama by two loving and caring parents Marvin E. Dollar and Patricia A. Dollar. Terry was a well known disc jockey (at ) and owned and ran a successful printing business "Dollar Printing" for over 35 years. He will be missed dearly by his family and friends who loved him. He is survived by his sister Deborah Larson (Curt), brother, Philip Dollar (Shawnee), brother, Glenn Dollar, sister, Tracey Bowman (Joe), eight nieces and nephews, and six great nieces and nephews. Terry knew no strangers and was always quick with a joke or story to be sure to make you smile. He was always willing to help those in need. Funeral services will be held at First Baptist Church on Merritt Island on Saturday, April 5, 2014. The viewing will be from 10:00 am - noon; funeral starting at noon. Burial will be at Florida Memorial Gardens in Rockledge. Memorial donations are appreciated at The family is very thankful for all the love and support.
Published in FLORIDA TODAY on Mar. 30, 2014
Mark Hellinger
2-2-14
Ontario, Ohio: , 57, passed into glory Sunday morning, February 2, 2014, after a long illness and a courageous battle. Born March 23, 1956 in Crestline, Ohio, Mark bids farewell for now to his loving parents Chester and Alice (Beck) Hellinger of Ontario; one sister, Cynthia K. Hellinger Phelps; two brothers, James A. (Mary Ann) and Evan Hellinger; numerous nieces, nephews, cousins, and infinitely many friends. He was preceded in death by grandparents George and Evelyn Hellinger and Albert and DaLee Beck, uncles, aunts and a young nephew, Trisen. His beloved dog Lucy is at his side once more.
Mark was a graduate of the Ontario High School class of '74. He was highly respected by his classmates and faculty and more than likely the only student with a set of keys to every room in the school. He took that honor very seriously and never betrayed the trust. At age 16 he began his career as a radio announcer at WGLX in Galion, Ohio. From there he landed a job at WMAN 1400 AM in Mansfield and went on to become a popular DJ. In March of 1983 he decided cold weather wasn't for him anymore and headed south. In Florida, Mark started out as an announcer in Lakeland, then Orlando (at ), and finally as a news director at WPBF-TV in West Palm Beach. His proudest career moment was receiving the SE Regional Emmy for News Production for a special newscast he produced and directed. In 1994, he moved to the mountains and bought a radio station in Jasper, GA. Within a short time he purchased several other stations and got them up and running. That was a dream come true for Mark. He returned home to Ohio recently where he could be near family. He often spoke of what he believed heaven would be like and he carried that vision until the final beat of his kind and generous heart. Mark rubbed elbows with some of the big names in the business, but the most important elbows were those of his family. Funeral services will be held Saturday, February 8, 2014 at 1:00 p.m. at Ontario United Methodist Church, 3540 Park Avenue West, Ontario. Family and friends are invited to call for two hours prior to the service from 11-1 p.m. at the church. Burial will follow at Ontario Cemetery. At Mark's request memorial contributions may be made to The Richland County Humane Society, 3025 Park Ave West, Ontario, OH 44906 or MedCentral Hospice, 335 Glessner Ave., Mansfield, OH 44903. The Ontario Home of Wappner Funeral Directors is privileged to serve the family of Mark David Hellinger. Special thanks to MedCentral Hospice, Lexington Court Care, Georgia Mountain Hospice and Dr. Adam Bressler of DeKalb, GA. Your special touch made all the difference to the Hellinger family.
John Scott
(John Bross)
1-28-14
John F. Bross, 59 of Daytona Beach, passed away on Thursday, January 23, 2014 at Florida Hospital. A "Celebration of Life" will be held on Monday, January 27th at 7 pm at Lohman Funeral Home, 733 W. Granada Blvd. Ormond Beach. The family will receive friends one hour prior to services. John was an advertising rep. in the automotive industry. He is survived by his daughter, Erika L. Bross, son, Adam S. Bross, and his former wife, Robin L. Bross, all of Ormond Beach, FL, his parents, Michael and Edith (Goodwin) Bross, Jackson, MS, his brother, Michael (Marvene) Bross, MS, as well as John's nieces, April Bross Mann, Clinton, MS and Jessica Bross Ketchum, Brandon, MS. Additional services and inurnment will be held at a later in Tennessee. Condolences may be shared with the family through this online guestbook. Arrangements are under the careful direction of Lohman Funeral Home Ormond.

Passes
1-6-14

It's with sadness that we report the passing of . Ken, as I knew him, was a talented guy with a wild sense of humor and loving dad to two youngsters he was so proud of. Our condolences go to his family and friends.

2013


65, of Brooksville, passed away on Oct. 28, 2013. He was born in St. Marys, Maryland. He was Christian by faith. Bob was an avid golfer and especially enjoyed golfing with his friend Gail Samples and his sons and nephew, Pete. Bob also enjoyed barbequing, eating crabs and spending time with family, friends, and his dog Peanut. He was a radio announcer for close to 50 yrs; and was with WWJB since the early 80's. Bob previously owned a station in Coleman Alabama as well. Bob was a passionate man – passionate about his family, his community, and his country. While you may not always agree with him, you always knew exactly what he thought! We will miss that so very much.
He is survived by his loving wife of 26 yrs., Andi ; sons, Bobby Haa and his wife Crystal of St. Pete, Todd Haa of Atlanta, GA, Aaron Haa of Brooksville; and Ashton Haa and fiancé Blaise Grubbs of Hernando Beach and daughter, Carmen Rathbun of Washington; Peter Haa Junior, nephew and his brothers Greg and Chris. Bob had one brother, Pete Haa of NY; Bob's grandchildren include Ryan and his wife Abby, Kian, Sasha Rhaen, and Luc Conrad; and L.A. His great grandchildren are Taegan, Zoey, and Madison. Bob was pre-deceased by his sister Jane and his daughter Rhaen Lynn.
, former sports editor of DeLand newspapers, dies at 84

By Sean Kernan


Published: Tuesday, October 22, 2013 at 4:52 p.m.


DELAND-Chances are, if you scored a touchdown, made a basket or got a hit playing for DeLand High or Stetson University at some point in the last five-plus decades, put your name in a newspaper. Starting in 1959 with the DeLand Sun News and continuing from 1992 with until earlier this year when health issues led to his retirement, Gilmore captured the DeLand area sports scene through words and photographs. Tuesday morning, at the age of 84, the retired sports editor died at home surrounded by his family, including his wife, Mary, and their children. "It's hard to express in a few words what Roger meant to the community, and to me personally," said DeLand Mayor Bob Apgar, one of the thousands of former DeLand High athletes Gilmore had written about. "Anyone who has been in or around sports here since 1959 has had Roger touch their life in a positive way." Services, open to the public, are set for 3 p.m. Sunday on Melching Field at Conrad Park, where Gilmore had spent many a day and night covering Hatters and Bulldogs baseball games. Gilmore was a Navy veteran who had recently graduated from the University of Florida when he came to DeLand on Feb. 2, 1959. It was Groundhog Day, and that holiday always held special meaning to him, often marked by an annual column note recalling when he made DeLand his home. That first year here also began a string of 509 consecutive DeLand High football contests that Gilmore attended and wrote about. The streak came to an end due to illness in 2008. "He came to the house and said he wasn't going to the game," son Greg Gilmore recalled. "We thought, 'Wow, he really must be sick.' He had pneumonia, and we thought he was going to stop working, but when he got better he went back to work." The Florida High School Athletics Association honored Gilmore with induction into its hall of fame in 2001. He also is in two other halls of fame for West Volusia high schools. A DeLand Little League field is named after him, and in 2006 he was selected as The 's West Volusia Sportsperson of the Year. Gilmore's support for all things DeLand included Stetson University, where he developed lifelong relationships with athletes, coaches and administrators. "I never knew a finer person in the world than Roger Gilmore," said former Hatters basketball coach Glenn Wilkes. "I really mean that. I don't know of any enemy that he had, or anybody that disliked him, or anybody in the sports world that didn't appreciate him. He was a loyal person to DeLand, the DeLand Bulldogs and the Stetson Hatters." Wilkes, who already was head coach at Stetson in 1959, read Gilmore's work throughout the sports editor's career. "I read every column he ever wrote, I guess," Wilkes said. "He would never say anything bad about anybody. He was one of a kind." In addition to Mary, his wife of 54 years, Gilmore is survived by the couple's four adult children: Cindy Smith (Florence, S.C.), Linda Ryland (DeLand), and Warren (Concord, N.C.) and Greg Gilmore (Orange City), 10 grandchildren and a great grandchild. Allen-Summerhill is in charge of arrangements. Editor's note: Roger also worked for radio station in Deland.
Copyright © 2013 News-JournalOnline.com — All rights reserved. Restricted use only.
Passes
9-24-13

It's with sadness that I report the death of (Dave Mather). Dave was a fixture in Central Florida. More details as they become available. Our condolences go out to all of his family and friends.
More On Iron Dave
9-27-13
From a post on Facebook from Joe Ferraro
FYI: Iron Dave's dad said they are having just private service for the family. They will have Iron Dave Adams cremated and shipped to Alabama. There is a memorial service to honor Dave for his friends and colleagues being planned now and I will let all know once there is more information.

From a post on Facebook from Kevin Hanley
Please join us as we gather together to Honor our Dear Friend and Patriot Brother, IRON DAVE ADAMS. He is surely resting in the arms of the angels ♥
"Iron Dave's" Celebration of Life Event Sunday, December 8 at 12:00pm at in Orlando.

Jeanette Austin

Jeanette Austin
Speight, retired news anchorwoman, died on Jun 29th. Memorial service at Mitchell's Funeral Home, 501 Fairvilla Rd., Orlando at 1PM on Saturday July 6, 2013

Robert "Bob" Penrod, 73 of Brooksville passed away August 27, 2013. He was born in Bellefonte, Pennsylvania on March 8, 1940.
Bob was in radio for 55 years. He started at 18 and ended as a part-time talk show host Mondays from 1:00-3:00 pm, and Tuesdays and Wednesdays from 1:00-2:00 pm on in Brooksville. He did Big Band & Jazz Shows for 38 years, which was heard on Wednesday nights from 7:00-8:00 on WWJB. He was an announcer, his original career love, for about 30 years, both as a disc jockey in many different formats, and a newsman, as he worked his way upward in the business in seven different communities in Upstate New York. He was hired after only 10 years in the business by his favorite Rochester, NY radio station, the 50,000 watt, clear channel WHAM-AM 1180. It was heard over 13 counties days and at night was in 38 states. When Bob was hired by WHAM, he first did news at night and later became their morning newsman, doing four 15 minute newscasts. As a teenager, this was a station that he thought had 10 of the best radio announcers he has yet heard today and he wanted to be one of them. He made it at 28 years old. How did he get started in the broadcasting business? In the local radio station in his hometown of Penn Yan, NY when his favorite disc jockey, Bob Burns, who did the 3:00-6:00 pm shift on WHAM in Rochester, quit and moved to Penn Yan to become the local station general manager. It was like Mickey Mantle moving to your hometown. Bob Burns joined the local Kiwanis Club, which had a program where seniors in high school could go to the club weekly luncheon several times and sit next to someone in a business they were interested in. Guess who Bob Penrod sat next to and who hired him to his very first radio job? Bob was given a 5:00-6:00 am show and told to wake up local people and help attract them to hear the regular morning crew who started at 6:00 am and went to 10:00. He thought he knew everything there was to know about radio at 18. But he soon came to realize that he had been given the 5:00-6:00 am show to be able to make a lot of mistakes and learn from them, and nobody but local dairy farmers and the cows they were milking ever heard him. After a few months, he was given a regular daytime shift. After he had been a radio announcer in New York State for about 20 years, things changed in 1978 when several local businessmen in his hometown who owned the radio station, bought WWJB in Brooksville. That station was struggling. They offered the general manager's job to Bob. He accepted it, put together a very good staff and really got into the new job. He worked 10-12 hours a day, met with every local business and community group and vowed to help them be successful. Many gave back to the station. Advertising was doubled in the first year, meeting a goal that gave him 18 per cent ownership in the station. Four years later, WWJB was sold to the present owners and Bob went back to New York State to manage and make successful two more radio stations over the next 17 years. Bob met his wife, Shirley, in college in 1958 and they fell in love. They were married 52 1/2 years. He is survived by two children, a daughter, Suzanne McAlpine, who works in the office for the Hernando County Sheriff's Department, and a son, Dan, who lives in Portland, OR. Between them, they have given Shirley and I four grand children; Richard, Katlyn, Breanna, Tristan. Shirley was an elementary school teacher for close to 25 years. They both retired from their long careers when they were 62 in 2002......she as a teacher and me as a radio station general manager. They had come back to Brooksville to see their kids three times a year since they first left in 1982, so they knew it well and loved it. They wanted to get out of the New York snow, cold and gray skies all Winter and they moved back to Brooksville. But Bob didn't really retire fulltime. Steve Manuel offered him a job in the station and, after several months, he accepted three days a week, a couple of hours each day. It's been going on for 10 years now. Bob loves people and has helped thousands of local residents through his many interesting guests who include people in private business, government, school, law enforcement, medical and community groups. Bob has liked real and model trains since he was a little kid and has belonged to the Citrus Model Railroad Club since 2005. The 35 or so members are building a new HO and N gauge layout in their building at the Citrus County Fairgrounds south of Inverness. On top of that, the members operate and help each other build layouts at their homes. Bob had some health challenges that came up over the last year. He remained positive, exercised many times a week and kept active every day. His great wife and family were solidly behind him, along with his wonderful fitness instructor and massage therapist, and hundreds of wonderful friends.
"Alex Stone"

(Dec 15, 1949 - Aug 6, 2013)
Alex Louis Grassi, Jr., 63, of Springfield, passed away in his home on Tuesday, August 6, 2013 following a short illness. Alex was born in Fort Scott, KS, and in his early years the family lived in Springfield, Kansas City, Euliss, TX, then settled in Moore, OK for many years where Alex graduated from Moore High School in 1968. After high school Alex enrolled in radio school and then spent his working years behind a microphone as a disc jockey known as "Alex Stone". Alex had a great career which took him many places. His "Alex Stone" voice, which had a fantastic sound to it, was heard in many different cities, including Oklahoma City, Joplin, MO, Appleton, WI, Boston, MA, Orlando, Fl (at ), and of course he was heard for many years in Springfield, MO. During his time as a "DJ" he met a variety of people, including many celebrities. Alex was preceded in death by his Father, Alex Louis Grassi, Sr., and an infant brother, Louis Frederick Grassi. He is survived by his Mother, Ivadell Cobb Grassi of Springfield, Aunt, Joanne Grassi of Fort Scott, Ks, and a large family of cousins all in the Springfield and surrounding area. Alex is also survived by many dear and special friends that he found along life's journey. Graveside inurnment will be Tuesday, August 13, 2013 at 1:00 p.m. at Rose Hill Cemetery, Willard, MO. under the direction of Greenlawn North Funeral Home. No visitation is planned. Online condolences can be made to .
Eugene 'Gene' Morley Burns
5-25-13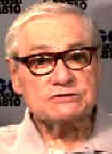 , beloved son, brother, nephew, uncle, cousin and legendary talk radio personality, died peacefully in San Francisco Saturday (May 25, 2013) after a series of heath issues. Burns was 72. Known for his incredible wit, poignant introspection, and a powerful voice, Gene possessed the ability to command a room, and earned the respect and love of fans nationwide. Gene was born in New Brunswick, N.J., and raised in Hornell, NY. In his early 20s, he was hired as news director for radio station WWHG in his hometown of Hornell, before moving on to WSBA in York, Pa. He began his career as talk radio host at WCBM in Baltimore in the mid-1960s. While there, Burns did two major international assignments, going to Vietnam in 1968 and the Middle East in 1969. Following a brief stint with WEEI in Boston, Gene served as both a host and program director at WKIS-AM in Orlando, Fla., beginning in 1971. He would remain there until 1981, when he departed for WCAU in Philadelphia. He returned to Orlando and WKIS in the early 1980s and was named the station's operations manager in 1984. Gene possessed a renowned political mind, and ran for the Libertarian Party's presidential nomination in 1984. Later in life, he re-registered as a Democrat in 2008. In 1985, he returned to Boston, hosting a talk show on WRKO. In 1993, he moved to New York City and began hosting a nationally syndicated talk program from the studios of WOR. In 1995, he began broadcasting for KGO 810 AM in San Francisco. Bay Area listeners perhaps knew him best from his eponymous weeknight program on politics and social commentary-" The Gene Burns Program" or "the issues of the day" — as he called it-and his Saturday show "Dining Around with Gene Burns", which focused on wine and food in what Burns called the "epicenter of American gastronomy." He was ranked among the top 25 radio talk show hosts of all-time by Talkers Magazine. To Gene, family always came first. Those close to him knew that he was a star and that they had to share him. Gene was never happier, or more truly himself, than when he was sitting around the dinner table with family and friends reminiscing about family reunions, trips, and re-telling past and present tales. Gene was an HHS Alumni Class of 1958. In 2008, he spoke at his 50th Class Reunion about his start in Hornell and his love for The Maple City. He received a standing ovation for his comments. Gene is predeceased his parents, Robert and Gladys Burns; and his brother Thomas. He is survived by his siblings, Margaret, Dennis, David, and Roberta Burns Riggsbee; a sister-in-law, Mary Sue Holcomb Burns; a brother-in-law, Farris Riggsbee; two nieces, Brittney Riggsbee Delancett, Charisse Burns Bitner; and two nephews, Matthew Riggsbee, and Cameron Burns. A celebration of Gene's life will take place 10 a.m., Saturday, June 8 at the First Unitarian Church of Orlando, 1901 E. Robinson Street, Orlando, Fla. 32803.
May 9, 2013

Orlando Sentinel, The (FL) - Sunday, May 19, 2013

Carol Lanier O'Neill, went home to her heavenly Father on May 9, 2013 following a brief illness.
She was born on June 18, 1939 to Constance & Tom Lanier and was born in St. Augustine, Florida. She was a member of Osceola County Pioneer Family. Carol leaves behind 2 sons, Keith
and Kenneth Fender, 5 grandchildren: Ashlie, Lindsey, Lanier, David and Kaylee and 5 great-grandchildren. Carol was a 25 year member of Epsilon Sigma Alpha sorority and loved her sorority sisters. Carol had a true artistic gift for creating special and unique craft items, including ceramics and jewelry. She loved all animals, especially her cats Missy and Freckles and the family dog, Gabby. She worked for many years as a bookkeeper for various companies, including
radio station. Carol was a true Florida "cracker" in every sense of the word and proud of it! She was active in the Osceola County Historical Society and loved anything to do with Florida history. Her memory will be cherished by her family and many friends. Memorial Services will be held Thursday, May 23 at 11 AM at Osceola Memory Gardens Funeral Home in Kissimmee. Interment will follow in Kenansville Cemetery. Services under the direction of OSCEOLA MEMORY GARDENS CEMETERY, FUNERAL HOME and CREMATORY 1717 Old Boggy Creek Road, Kissimmee, Florida 407-847-2494 www.OsceolaMemGds.com.
Passes

4-15-13




informs us of the passing of , longtime general manager of WRMF-AM/FM in Titusville after being hospitalized shortly for an illness. Arrangements are pending. He will be buried in Nashville, Indiana where he had been living after leaving Florida many years ago.




Thanks to and for passing along the obituary.



Robert Lee "Bob" Bright, 92, passed away peacefully on April 15, 2013, surrounded by his loved ones in Arlington, Va. He is survived by his wife of 65 years, Betty Detering Bright; daughters and sons-in-law, Ruth and Kenneth Parent and Beth and Marcel Gutierrez; and first cousin, Juanita Moberly of Nashville. Bob was born in Brown County on Jan. 10, 1921, to Lee and Ruth Bright. He graduated from Indiana University in 1942, served in the U.S. Army Air Corps during World War II, and was honorably discharged in December 1945. With his golden speaking voice, he began a 40-year career in radio and television broadcasting and management while awaiting call-up to military service, and resumed activity in this profession after discharge. Early in his radio career, he came down with strep throat and went to the hospital, where he met his wife, a nurse. A devoted husband and father, his greatest joy came from spending time with his family and friends. His warmth, kindness and sense of humor will be missed by all.
The funeral is scheduled for Friday, April 19, at 2 p.m. at United Methodist Church in Nashville. In lieu of flowers, the family requests donations be made to Community Closet, P.O. Box 44, Nashville IN47448-0044, or to Nashville United Methodist Church, P.O. Box 518 Nashville, IN 47448. In lieu of flowers, the family requests donations be made to Community Closet, P.O. Box 44, Nashville IN 47448-0044, or to Nashville United Methodist Church, P.O. Box 518 Nashville, IN 47448. Online condolences can be made to the family at

What it doesn't tell you... Bob was on one of the turns during the Indy 500..was good friends with Mr. Fairbanks. so in the late 60s he was GM of the then 500 watt ..in 73 he got the 10 KW on 1060 up from the nifty 1050..he was GM until April of 1978 when Advance Communications took over.

(photo courtesy of Frank Berry)
RUSHING, Daylon 64, of Tampa, passed away on April 14, 2013. He was a radio DJ for many years in Tampa Bay, and took great enjoyment from music. He is survived by his father, Julian Rushing; his brother, Larry Rushing; and extended family and friends. Daylon will be forever missed. Words of comfort at floridamortuary.com. Florida Mortuary Funeral & Cremation Services 813-237-2900. Published in the

Tampa Bay Times

on April 17, 2013
Dr. Larry Flegle () sends along information on the death of Daylon Rushing.
He started his career at fifteen years of age in 1963, and worked all over the state. WEDU, WUSF-FM 89.7 Tampa, WPKM-FM 104.7 Tampa, WYOU-AM 1550 Tampa, WALT-AM 1110 Tampa, WPAS-AM 1400 Zephyrhills, WDCF-AM 1350 Dade City, Melbourne, Daytona Beach, WWWW, Cocoa, WFUN-AM 790 Miami, WLCY-AM 1380 St. Petersburg, WTSP-AM 1370 St. Petersburg, WFLA-AM 820 Clearwater, WDAE-AM 833 Tampa, and WJYW-FM 100.7 Tampa. Daylon Rushing's career had him working with some of the biggest names in the business, including at WFUN in Miami. Harvey's Saturday night syndicated show is "Super Gold" broadcast live from Walt Disney World in Orlando. Daylon will go down in history as one of the most popular disc jockeys ever to work Tampa Bay. Live remotes from Ben T. Davis Beach on the Courtney Campbell Causeway are legendary. Daylon was responsible for giving a lot of young kids their start in radio. He always had time to help out folks who wanted to choose this field as a career.

1-20-13
Popular DJ wowed Orlando listeners for 11 years
Matthew Richardson, Orlando Sentinel
January 26, 2013
Ocoee resident was a fast-talking, quick-witted DJ who held the No. 1 spot with Orlando's morning radio show from 1958 to 1969. His career in radio lasted a little more than a decade. But if anyone were to ask him, he'd say it's what he was destined to do his whole life, said his son Jim Robinson of Windermere. After listening to a few airclips that Robinson found and later uploaded to , it's obvious how Rock captured so many listeners. His natural, playful demeanor could be heard through the airwaves and the jokes and rhymes came non-stop. "I hear you buzzin' cousin," Rock would say as the phone rang. "Speak up loud and clear so we can hear you, dear." For 11 years, Rock's clever delivery informed and entertained many throughout Orlando. Rock Robinson died Jan. 20 from complications caused by Parkinson's disease. He was 93. He was born in Muskegon, Mich., on September 19, 1919, a birthday that became a running joke in the family. And while Rock enjoyed talking, Robinson said, he wasn't quick to discuss his experiences in World War II. Robinson said his father enlisted and became a tail gunner at the start of World War II. He was honorably discharged after the war. Always known to be a great story teller by family and friends, Rock gave radio hosting a shot in Lansing, Mich., in 1954 and his career quickly took off. In 1956, he accepted a radio gig in Miami but a quick turn of events led him instead to accept the job with WHOO in Orlando. "He was actually on his way to Miami to accept a job, but stopped in Orlando for the night," Robinson said. That same day, Rock met the owner of WHOO, who said that he "wanted to bring someone bigger than life to Orlando." Rock was that someone. "The guy gave him an offer he couldn't refuse," Robinson said. In 1958, Rock debuted on WHOO with the Rock Robinson Show. "He was liked instantly," Robinson said. Anyone that knew my dad loved that show." Robinson said his father had the No. 1 rated show for eight years. "He's held a marathon broadcast for 72 hours and he's broadcasted from a suspended crane," Robinson said. "They did some crazy things, but he was a celebrity back then." Rock inspired others with his talent. Richard Russo, Jr., who lived down the street from Rock, was one of them. "I would sit at the station with Rock and watch him work and caught the radio bug," Russo said. Russo went on to become a sports radio personality with several stations, but never forgot who sparked his interest in radio. "Rock was just a great, guy," Russo said. After Rock's father died, he moved back to Michigan in 1969 where he worked in another radio station for three years until moving back to Orlando, where he became involved in the time-share business. His full retirement came in 1983 when his first wife was diagnosed with breast cancer. She later passed away. "My dad was a tough person and he pushed his way through everything." Robinson said. In addition to Jim Robinson, Rock Robinson is survived by his son Jerry Robinson of Orlando. Carey Hand Cox-Parker Funeral Home, Winter Park is handling the arrangements. Copyright © 2013, Rock's son, Jim has a great tribute site to his dad.
2012
11-28-12
Radio talk-show host put his life into his work
By Scott Powers, Orlando Sentinel 12-3-12


Colin G. Brady would sacrifice almost anything of himself to help make a radio show fun for his listeners. For most of his life, Brady struggled with his weight. That was fair game for on-the-air jokes. He sometimes struggled in his two marriages: fair game. His voice, a little too high, a little too "not radio": fair game. His eating habits, such as the way he pulled pizza apart one bite at a time; his quirks and his obsessions, such as the day he drove up and down Interstate 4 on his motorcycle looking for a lost cell phone: all fair game. Listeners to various talk-radio shows that Brady produced and hosted in Orlando and Tampa loved him for it, said radio personality , who worked with Brady in Orlando and on the Internet "Shannon Burke Show" on RadioIO.com. What many of those listeners might not have realized was that the butt of those jokes also was a serious, savvy radio producer who did extensive research to keep his conversations topical and humorous, and who worked ambitiously to secure top guests, such as then-U.S. Secretary of Defense Donald Rumsfeld, Burke said. Brady, 43, died Wednesday (Nov. 28) of cardiovascular disease, according to his wife, Sherry Brady. "They all loved him very much," Burke said of the show's listeners. "Last week, they were calling the show crying. He was beloved, no doubt about it." Brady's love was split between radio and his children. He fathered two — Zachary and Dante — with his first wife, Stacey Brady, and acquired three stepchildren — Samantha, Steven and Nick — when he married Sherry Brady five years ago. He is survived by them all, as well as a brother, Kevin Brady of New Haven, Conn. "The most important things to him were kids and making everyone around him laugh," said friend Brant Parsons, community sports editor at the Orlando Sentinel. Born Sept. 30, 1969, in Framingham, Mass., Brady grew up a die-hard fan of Boston sports, particularly the Red Sox. He came to Orlando in 1987 to attend University of Central Florida, where he got a bachelor's degree in advertising, and then stayed to work in Central Florida radio. At various times, Brady worked at more than a half-dozen stations in Orlando and Tampa, including , , , and Real Radio 104.1-FM (), before recently moving with Burke to in 2011. "He was just a fun-loving guy. He loved Boston sports. He loved kids. He loved his kids. He loved his friends like they were family," said Sherry Brady. And Brady loved radio, even with its jobs that came and went with ratings that rose and fell. He relished its trends, possibilities and personalities. "It was his life," Burke said. "I lost my radio buddy. We could always talk about radio and the people in it." Woodlawn Memorial Park & Funeral Home, Gotha, is in charge of arrangements.
Jim Brand
11-3-12
Published in

Gainesville Sun

November 6, 2012
James Maitland Brand II passed away quietly in Hospice Care on November 3, 2012. He was born in Fargo, N. Dakota on July 9, 1934. Jim was educated at William Chrisman High School in Independence, Missouri, and he started his radio career when he was in college, at Southern Methodist University in Dallas, Texas. He served his military service in the United States Air Force as Staff Sergeant from 1954-1957 and was honorably discharged. Since then, he has been working at some radio station as Radio Announcer and Program Director. He got his start in Dallas, Texas working midnight until six A.M. at KGKO. Then he worked at KDOK in Tyler, Texas; at KOKE in Austin, Texas, KICN radio in Denver, Colorado, and back to Dallas. He spent ten years in Louisville, Kentucky, working for WAKY. He was hired by Gordon McLendon as Program Director and remained with the station under LIN Broadcasting as group Program Director. He hired and motivated one of the finest air staffs ever assembled. WAKY was one of the most successful stations in the country during the 1960's. After being Program director of WLEE in Richmond, VA, from 1969-1970, he worked for WMEX in Boston, MA as Program Director. He was responsible for the hiring and the motivation of the air staff in the #5 metro market. He served as a member of the management team who guided the daily operations of WMEX, one of New England's legendary stations. Then after New Jersey, Jim came to Florida in March, 1970. A close friend bought the station that is WDVH in Gainesville. He orchestrated the change from top 40 to country. As a result of those changes, the station had billing and rating increases for thirteen years. He stressed staff involvement in the community through his own actions, and supervised a staff of six on-air dee-jays and a news department of seven. He implemented the change to Big Band/Nostalgia WLUS in 1986 at the direction of station owner/manager Larry Edwards. He prepared the station for sale in 1988 and was retained by the new owners as PD/talent. WDVH Gainesville joined with WDJY Trenton now known as WDVH-FM. Following ownership and management changes, under Bill Morris, JB, stayed with WDVH for nearly 42 years. There were two brief stints where he left Gainesville for Tampa. During his tenure with WDVH owner, Pamal Broadcasting, Jim commuted between Gainesville and WRZN in Hernando for three and a half years. He returned to WDVH in 2003. Over the years, one of his creations, WDVH Swap Shop has grown from a fifteen minute program to a four hour Saturday show and starting October 3, 2011, a 2 hour a day weekly show under the new owners, Marc Radio. Once Swap Shop began in 1971, Jim had answered over a half-million calls. Jim brought a wealth of information of N. Central Florida to a daily conversation show: news, ideas, views and information. A bright bouncy sound coming over the air waves of WDVH made listeners and advertisers alike recognize Jim Brand. Jimmy's day just began with his regular air shift. It may have ended over a conference table, in the production room at 2AM, or with the conclusion of a special WDVH promotion. It's hard to determine Jim's greatest attribute, but one that's not to be overlooked is the enthusiasm and drive that radiated from a bubbling personality. He had his own technique for instilling the same drive into his staff. Next to the transmitter, Jim Brand was WDVH's most important property. His humanity, integrity and compassion touched so many people's lives in such a positive way. Walter Lippmann said "The final test of a leader is that he leaves behind him in other men the conviction and will to carry on." He will live in our hearts and minds forever. When you lived the life he lived, you'll leave a legacy. His awards and community service include Master of Ceremonies at Police Country Music Shows; Fraternal Order of Police Associates (Twice President 1984-1985); Eastside High School Advisory Board (1981-1984): Archer Community School-Master of Ceremonies at every event held at the school for ten years (1977-1987); Benevolent and Protective Order of Elks, Exalted Ruler 1983-1984 and 1986-1987; M.C. Univ. of FL Gator Growl-1980-1981-1982-1983; Moderator at Town Meetings for Congressman Buddy McKay (1985-1986); M.C. at Newberry Watermelon Festival (1970's and 1980's); Chief Judge, Florida Watermelon Assoc. Queen Contest (Clearwater, FL - 1985); Judge-Miss Alachua County Beauty Pageant-1985; M.C. at Newberry Miss America Preliminary Pageant (1982-1986); Chamber of Commerce's LEADERSHIP GAINESVILLE-Guest Speaker on media-1986; M.C.-Alachua County Sheriff's Small Fry Fishing Tournament (1984-1987); Grand Marshall Hawthorne, FL Christmas Parade; Alachua Co, School Board Annual Spelling Bee (pronouncer 13 years); Master of Ceremonies at 12 consecutive Eagle Scout Courts of Honor; Guest Speaker at Gainesville Boy Scout Council Annual Meeting (1984); Guest speaker at University of Florida College of Journalism 1982-1984-1986; Alachua County School Board-Pronouncer at City Wide Spelling Bee; Heart Assn.-M.C. at Heart Fund Ball-1984; Eloise Henderson Tribute-M.C. -1988; Farm Home Administration-Narrator for annual Meetings (1982-1985); Alachua County Adult Education Program-narrator of slide presentation; Public Television (Channel 5) Established and then broke all fund raising records for WUFT (1978-1983); Member, UF Touchdown Club; UF O'Connell Country Music Shows, M.C.: Hank Williams (2 times), Kenny Rogers, Mel Tillis (2 times), Brenda Lee, Barbara Mandrell, Alabama (3 times), Waylon Jennings, Jerry Clower (2 times), Conway Twitty, Loretta Lynn; Official Voter Registrar-Alachua County, Moderator at Candidates Forum in Micanopy-1986; Moderator at Candidates Forum in Archer - 1986; Galloneer at Civitan Blood Center; City of Gainesville-Played Santa calling from the North Pole - (1983-1987); WLUS Dances, M.C. 1986-1987; Elk of the Year Award 2001-2002; Served on the House Committee and Trustee Committee for the Elks Lodge #990; Auditor to the District Deputy Grand Exalted Ruler, Fla. N.E. District 2005-2006; Exalted Ruler's Award-Gainesville Elks Lodge #990 2007-2008; State Chairman of the New Lodges Committee for the State Elks Assn. 2011/12; Coach of the Gainesville Elks Lodge #990 ritual team; N.E. District ritual contest coach winner (1st place) 2011-2012; State ritual contest coach winner (2nd place) 2012; Selected candidate for the Elks State Vice-President for the N.E. District of the Florida State Elks Association 2012. He was unable to serve because of falling ill. Jim always said he inherited a work ethic from his father, James Brand, that spanned 60 years, and his personality from his mother. He is survived by his Mother, Dorothy Brand of Independence, MO; his son, James Fratarcangelo; his beloved companion Sally Crews and her son, Byron Crews. A Memorial Service will be conducted by the Elks Lodge #990 Wednesday, November 7, 2012 at 2:00 p.m. in the chapel of , 404 North Main Street. A reception will follow at the Gainesville Elks Lodge #990. In lieu of flowers, please make a donation to the Florida Elks Youth Camp, P.O. Box 49, Umatilla, FL 32784.
Bob Dempsey
10-27-12
Robert Peter Dempsey, age 76, of Orlando, FL passed away Saturday, October 27th, 2012, at his home in Orlando. Born in Boston, MA, Bob was the son of the late Josephine (Sullivan) and James Brenden Dempsey. Bob enjoyed a lengthy and successful career in radio, television, marketing, and advertising, including general management positions at radio stations in Providence, RI, and Orlando, Miami, and Jacksonville, FL, and in sales management for a network affiliated TV station in Providence. He was also the marketing director for the syndicated radio program "An American Idea" which was named the country's "Best Syndicated Daily Radio Program." Bob became known and respected nationwide for his work as an Account Executive with Orlando's DeFalco advertising agency, overseeing millions of dollars in investments in radio, television, and print advertising on behalf of many of the nation's most successful car dealerships. A lifelong sports fan, he returned to radio late in his career, winning "Salesman of the Year" honors for his performance for Clear Channel's sports station in Orlando, and subsequently with Genesis Communications in Orlando as well. More recently, he founded , developing and executing marketing and advertising campaigns for businesses throughout Central Florida. Bob infused all of his projects – indeed, all of his life-with enthusiasm, energy, and creativity, and he will be missed not only by family and friends, but also by his associates, his clients, and all who have been touched by him. He was a proud veteran of the U.S. Air Force and a member of Holy Family Catholic Church in Orlando. Robert is predeceased by daughter Katie Dempsey (1995) and leaves to cherish his memory wife Marie Frances (Snow) Dempsey of Orlando; four daughters, Kathleen (Kane) Dempsey, of Dallas, TX; Patricia (John) Schwering, of Alexandria, VA; Anne Marie (Don) Dempsey, of Orlando, FL; Roberta (Brian) Fields, of Orlando; sister, Josephine Magnan, of Hartford, CT; and brother, John Dempsey, of New Hampshire.
Steve Church Passes
9-28-12
, engineer, entrepreneur, talk show host, and founder of Telos Systems and the Telos Alliance, has died in Cleveland, on September 28, 2012. He had brain cancer. Steve was born in San Diego, California. Prior to his founding of Telos Systems, Steve worked at between 1973 and 1975. Steve is survived by his loving wife Lana, stepson Dimitri, mother Jacqueline Burgess, and brothers Brent Church, Dann Church and Todd Church. He was 57 years old.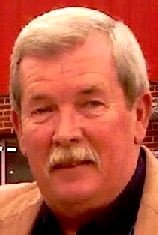 Radio Personality Rick Chamberlin Passes Away

The Outer Banks Voice 9-27-12

Rick Chamberlin, "The Senior Chief," afternoon drive personality at WRSF-FM Dixie 105.7, died Wednesday, September 26, from complications of a massive stroke. He was 61. Chamberlin's distinctive, smooth voice, and seemingly unlimited knowledge of country music garnered him a large fan base across northeastern North Carolina, and much deserved respect and admiration from his colleagues in the local radio industry. His favorite artist without question was George Jones. Rick started his radio career in 1967 in Florida at in his hometown of Kissimmee. He followed that with stints at Kissimmee, WHBO-AM 1040 in Tampa, and then Orlando, which at the time was the premier country station in central Florida. In 1970, Chamberlin enlisted in the U.S. Coast Guard, and served for 24 years before retiring as a Senior Chief Petty Officer. He then returned to radio at WCNC-AM in Elizabeth City, before moving over to WKJX-FM Elizabeth City, and in 1996 joined the staff at WRSF-FM Nags Head. He was also an active member of American Legion Post 288 in Coinjock. He is survived by his wife Shelley, three daughters, three sons, and eleven grandchildren. Funeral services will be held Sunday at 2 p.m. at Twiford Memorial Chapel in Elizabeth City, with burial to follow at Laurel Memorial Gardens Cemetery in Poplar Branch.
Arnold Silvert

NORTH AUGUSTA, S.C. - Funeral Services for Mr. Arnold Silvert, 91, of East Pine Grove Ave, who entered into rest September 3, 2012, will be conducted Tuesday afternoon at 2 o'clock from the Posey Funeral Chapel with Veterans Honors. Rev. Roy Kiser officiating. Interment in Rolling Hills Cemetery, Winter Haven, FL. Mr. Silvert was a native of West Virginia, a former resident of Winter Haven, FL, having made North Augusta his home for the past 6 years. He was a devout Christian who loved his family and serving others. Mr. Silvert was a member of the First Baptist Church of North Augusta, where he taught the Priscilla Aquilla Sunday School Class and was a member of the Sheffield Club. He was a founding member of Calvary Baptist Church in Winter Haven, FL and served on the Board of Directors for The Mission. He was a U.S. Army Veteran of WWII and was a member of the Jesse C. Lynch Memorial American Legion Post #71. Mr. Silvert owned and operated several radio stations over the years in Kentucky and Florida. He also worked as a realtor for many years and was one of the first Certified Real Estate Appraisers in the State of Florida. He was a long-time Rotarian and was a current member of the Rotary Club of North Augusta. Mr. Silvert was preceded in death by his wife Anna Ruth Silvert. Survivors include a son and daughter-in-law, David and Mary Silvert, Owensboro, KY; a daughter, Susan Hutchison, North Augusta; 6 grandchildren and 11 great-grandchildren. In 1960, he moved to Polk County and settled in Winter Haven after answering a trade magazine ad for a station manager at . He eventually bought into the business and became a co-owner with station founder . Arnold sold his interest in WSIR and then formed a partnership with to put up Lakeland's . By the early 70's, he was wanting to devote more of his energies to his real estate business and got out of radio, selling his part in the FM to and .
Aug 18, 2012
Earlyne Yvonne (Gray) Lund, 77, passed away Saturday afternoon, August 18th, at her home in Ormond Beach, FL, following a brief struggle with cancer. Earlyne is survived by her four children – Pamela Diane (Mike) Storm, Mark Gordon (Denise) Lund, Machelle Ann (Tim) Vallance, Penny Yvonne Piccirillo – 12 grandchildren, and 8 great grandchildren and her sister – Myrnelle (David) Wulff. Earlyne was born on June 16th, 1935, to Earl and Myrtle Gray in Brookings, SD, and grew up in Dawson, MN. She graduated from Dawson High School in 1953. Earlyne was married over 50 years to the love of her life and childhood sweetheart, Gordon Lund. Gordon passed away in 2005 and she has now joined him in heaven. Earlyne and Gordon moved extensively throughout the early years of their marriage, ending up in Daytona Beach area in 1985 and beginning the radio station ministry (Public Radio, Inc.) which continues to serve the area on stations (Holly Hill, FL) and WAPB 91.7 FM (Madison, FL). Of all her accomplishments, Earlyne's greatest achievements have been in the lives of her family and friends. She had a unique gift to recognize and appreciate the talents in others and to make them feel loved and lifted by her presence. Earlyne enriched the lives of all who knew her. Her creative mind, kind heart, and beautiful smile allowed her to make everything from her work at the radio station to sharing her home for family get togethers a very special time. She loved to sew, text, email, share photos, and make DVDs. She leaves all her children, grandchildren, and great-grandchildren with the knowledge that they were truly loved and they know she loved the Lord. The funeral will be held on Saturday, August 25th, 1 pm, at Calvary Christian Center. In lieu of flowers, donations may be made to WAPN (1508 State Ave, Ormond Beach, FL 32117) in memory of Earlyne.

Douglas J. "Yankee Doodle" Harmon, 58, died at home Wednesday, August 8, 2012. He was born in Lawrence, Michigan. Doug grew up in Titusville, FL. He graduated from T(itusville) H(igh) S(chool) in 1972. Doug had a beautiful bass baritone voice. He sang in little theatre productions of "Babes In Toyland" and "Ali Baba". When he was 14, he sang in the chorus of The Brevard Opera Guild productions of "Cavalleria Rusticana", "Pagliacci", "Carmen", and a Barbershop version of a Quartet from "Rigaletto". When he was 16, Doug and his dad joined The Brevard Chapter of Barbershop Quartet Singers. While a senior in high school, "The Doug Harmon radio show" played "oldies" on Saturday nights on . In 1973, the family moved to Dothan, Alabama. In 1979, Doug became the youngest Railroad Engineer to work for Seaboard CoastLine Railroad in the state of Alabama. He was a member of Brotherhood of Locomotive Engineers, Div. 332, Montgomery, Alabama. Doug drove both freight trains and Amtrak passenger trains for 9 1/2 years before retiring. In 1989, Doug and his wife, Tanya Patrick Harmon, moved to Port St. John, Florida, where he followed his dad and older brother in working at KSC for Lockheed-Martin USA. Doug was a Tile Tech and was very involved with the Safety Group - OASIS. He worked there for 20 years. Doug was a gifted wood worker. He was the principle designer and one of the builders of the altar rail, pulpit, altar, baptismal font and lectern of St. Patrick's Church. Predeceased by his wife, Tanya, and his mother, Mickey Harmon. Doug is survived by his father, Mel Harmon; brother, Michael (Carolyn) Harmon; sister, Melody Harmon; and many other family and friends. On Saturday, August 25, at 1 P.M., a Mass of Christian Burial will be co-celebrated by The Rt. Rev. John Vaughan and The Rt. Rev. Clark Dorman at St. Patrick's Anglican Catholic Church, 4797 Curtis Blvd., in Port St. John, FL. Following the Mass and Burial, a reception will be in Dorman Hall. In lieu of flowers, donations may be made the church building fund, (office A.C.) or VITAS Hospice, 323 So. Washington Ave., Titusville, FL 32796.
Ray Thomas Graddy II

October 29, 1945 - June 7, 2012
Ray Thomas "Tom" Graddy, II, 66, formerly of Sebring, Florida, passed away Thursday, June 7, 2012, in Port Orange, Florida. He was born in Sebring on October 29, 1945, to Ray T. and Elizabeth Beery (Rogers) Graddy, now deceased. He graduated from Sebring High School in 1963, received his AA from Edison Junior College and attended the University of Florida. He earned the FCC First Class Radiotelephone license in 1970. Tom was active in Sebring High School Chorus and the First Christian Church Choir. His passion was music and radio and his vocal qualities served him well in his radio/TV career, from announcer at local radio stations , , Sebring, in South Daytona, in the late 1960s, and in Lake Wales, in the early 1980s. His television career included in Fort Myers, and in St. Croix, Virgin Islands. Survivors include his sister, Nancy Graddy of Norfolk, VA; sister and brother-in-law,, Susan and Charles Patrick of Escondido, CA; brother, Robert Graddy of San Diego, CA and nephews Aaron Crumpler, Carson Patrick and Bryan Patrick. The family will receive friends beginning at 10:00 a.m. on Friday, June 15, 2012, at Stephenson-Nelson Funeral Home in Sebring. Services will begin at 11:00 a.m., followed by graveside service at Pinecrest Cemetery in Sebring.

, 62 of Lakeland, died June 1, 2012 due to heart failure. Jerry was born May 17, 1950 in Huntsville, AL to Hugh and Mary (McCullough) Hughes, Sr. and moved to Lakeland in 1973 coming from Forest, MS. Jerry began his radio career at the age of 4 and owned Radio Station . Jerry was best known for his nationally syndicated radio show "Straight Talk" which could be heard Monday through Friday 2-5pm on the Accent
Radio Network. Jerry was formerly known as radio personality "Brother Love" in the 1970s on WWAB. In the mid 90s, Jerry founded the "Monday Night Group" here in Lakeland – a group of concerned citizens who discussed political topics each and every Monday for over a decade. Jerry is preceded in death by his mother, Mary. He is survived by his wife, Vicki; his son, Richard (Shannon) Hughes of Lakeland; his father, Hugh (Pam) Hughes, Sr. of Lakeland; his sister, June Crousore of Arden, NC ; his grandson, Gavin Hughes of Lakeland and his canine buddy, Panzer.


RESNIK, MR. PAUL L., age 63 passed quietly with his family at his side on May 27, 2012. He was preceded by his parents Mae and Julian Resnik and Sister Sharon Resnik of New Haven, CT. He is survived by his wife Susan of Orange City, FL; daughter Rebecca Ann of Naples, FL and son Joseph Henry Louis of Jacksonville, FL. His father in law Mr. Henry Archacki of Farmington, CT; in laws Elaine and Brad Magrey of Southington, CT; Nancy and William Jones of Plantsville, CT; Melissa Roback of San Francisco, CA and Michael and Mae Archacki of New Hartford, CT. His nieces and nephews Erica and Collin Cunningham; Aaron and Jessica Magrey; Victoria, Devon, Alexander and Samantha Jones; Emily and Mae Archacki. His first cousins: Robert and Kathy Shankman of New Jersey; Murielle Smith of New York and Judith and Stewart Epstein of West Palm Beach, FL. Paul was employed by the Symantec Corporation for the past 16 years. He was a Senior Multimedia Producer of educational training programs for the company. Previous to his career in the Computer Software Industry, Paul was in Radio Broadcasting for 26 years. Paul was one of those outrageous characters from Radios Days of Top 40 & Rock & Roll Radio. Paul was best known in Radio by the air names of "Eddie Haskell" and "Cash Sunshine". Paul's was one of the Originals 5 at from 1989-1995. The family has requested in lieu of flowers that donations be made in his name to the Stewart Marchman ACT Foundation in Daytona Beach, FL or the American Lung Association. The Lohman Funeral Home at 935 New York Ave, Deland, FL is in charge of funeral arrangements.

John S. Rowan, Sr., age 74, of Mims, Florida, passed away on Wednesday, May 16, 2012. He was born in Baltimore, Maryland in 1938. John was a broadcast engineer for the radio station. He loved CB Radios and electronics. He was a beloved husband, father and grandfather. He is survived by his wife; Rachel Rowan, Mims, Fl: daughter, Rebecca Rowan, Mims, Fl: son, John S. Rowan Jr. (Cari Haas), Mims, Fl: grandson, Levi Rowan and sister, Janet R. O' Connell, Pasadena, Maryland. A memorial service is scheduled for Wednesday, May 23, 2012 at 3:00 PM at the Newcomer Cremation and Funeral Service Chapel, Titusville, Fl. Read more about Jay .


Glens Falls, NY
David W. Titterington, age 59, passed away unexpectedly on Saturday, May 12, 2012 at his home. David was more commonly known as Rick Knight from the "Knight In The Morning Show" on in Glens Falls, NY. Dave was midday air personality and Program Director as at Ocala and at Daytona Beach when he worked afternoons and was also program director as in the early 80s. Dave Williams became Program Director and afternoon personality in 1979 at , transforming that station from "black" to all disco as "Disco 16" under the new ownership of Lesli Broadcasting. Dave opened a tanning salon in Ocala called "Papa Tan" which was short lived. He returned to in late 1980 for a second run, replacing in afternoon drive when Marc left for . David was the son of the late Frederick and Dorothy (Janssen) Titterington. He was born on March 2, 1953 in Sandusky, Ohio. He graduated from South Glens Falls High School in 1971 and attended classes in Radio Broadcasting at SUNY Adirondack (formerly Adirondack Community College), and then went on to receive his first class broadcaster license from the Elkins Institute in Connecticut. He was in the broadcasting business for over 40 years. When he was not working, David played guitar in a local band, The Bodells, and was a loyal fan of the Beatles. He was also an avid motorcyclist and owned both Honda and Harley Davidson motorcycles. Survivors include his brother, Daniel Titterington and his wife, Linda, of Queensbury, and their children Maura and Patrick; his sister, Donna Lukach and her husband, John, of Shrewsbury, MA and their children Michael and Kristina; and his very dear and special friend. Nancy (Rockwell) Murphy of Glens Falls.
Radio Veteran
Sun Sentinel (Fort Lauderdale, FL) - Saturday, April 7, 2012
Author: Wayne K. Roustan Staff writer
A voice familiar to most Florida radio listeners for nearly four decades has fallen silent. Patricia "Trish" Anderson died of breast and bone cancer March 31 while in hospice care in Fort Lauderdale, her family said. She was 54. Born in Waukegan, Ill., on Oct. 8, 1957, her family characterized her as a survivor. Ms. Anderson was struck by a drunken driver while she was a passenger on a motorcycle at age 16 and was back in the drum corps at school a year after spending time in a body cast and physical therapy. The experience motivated her to seek a sports medicine degree on a tennis scholarship and massage therapist certification later in life. She also studied music at Florida State University. "I remember having a talk with her and [asking] her, 'What do you really want to do? What's in your heart?' " sister Sally Mishkin said. "And she said, 'I really want to go into radio.' So I said, 'Well, OK, go for it.' " Ms. Anderson launched her radio career 36 years ago in Daytona Beach (at in 1976) and ended up in South Florida, where she produced radio shows, voiced commercials, did interviews, reported news, covered sports and did traffic reports for radio stations that included WIOD and WINZ. Ms. Anderson also was involved in a number of causes and charities raising money and awareness for AIDS, cancer and other terminal illnesses. "We are going to celebrate her strength, her determination and her life," niece Ruth Cuzan said. "She didn't want us to mourn her; she didn't want this to be a somber occasion. She wanted this to be a remembrance, and more of a party." A memorial service is scheduled for 7 p.m. April 14 at the First Congregational Church of Florida, 2501 NE 30th St., Fort Lauderdale.
Or , 93

'Queen Doreen' made a mark on local theater
Orlando Sentinel Sunday, April 8, 2012

Doreen Bligh Rutt never shied away from the spotlight, appearing on local Orlando radio and TV programs from the 1940s to the 1960s. But the woman who earned the nickname "Queen Doreen" may be best remembered for her contributions to local theater. Rutt appeared in leading roles for several Central Florida-based companies, including the Orange Blossom Playhouse, Orlando Little Theatre and Orlando Civic Theatre. She later founded and coached an acting group called, The Troupers. Theater, her daughter Debbie Komanski said, was a "passion" her mother "never lost." Rutt, of Winter Park, died April 1. She was 93. Born in Birmingham, England, in 1918, Rutt came to the U.S. with her parents in 1923, settling in East Orange, N.J. As a teenager and young adult, Rutt appeared on stage in New York City as an actress at the Paper Mill Playhouse. In 1940, Rutt married high school sweetheart Robert Jones. The couple went on to have three children. After World War II, the family settled in Winter Park, where Jones operated Western Union's Central Florida office. Rutt co-hosted "Tea for Two", a radio program that aired on in the late 1940s and 1950s. On weekday afternoons, Rutt, known then as Doreen Jones, appeared on the show with Bill Berry and discussed Orlando events and news. Later, she hosted a television program on WLOF-TV called "Parade of Homes -- From My House to Yours." Each week, she showed off homes for sale in the Orlando area. Komanski said the show aired on Sundays, but was taped on Friday afternoons. "She was not a morning person," Komanski said. After the death of her first husband, Rutt taught drama at Rollins College, which she did on and off for the next 40 years. In the late 1960s, Rutt volunteered to teach at Jones High School, becoming one of the first white teachers to work at the desegregated school. She met Edwin Rutt, of Winter Park, and the two married in 1973. She earned her graduate degree in English literature from the University of Central Florida and in the 1970s, founded the adult theater group The Troupers. The group performed scenes, skits and one-act plays across Central Florida. Rutt also appeared at the first Orlando Fringe Festival. In 1995, Rutt was featured in the Orlando Sentinel for her work in theater. As the artistic director of The Performing Artists Corporation, a non-profit troupe, Rutt helped produce a play for high school students about date rape, bad choices and unwanted pregnancy. "People don't realize what a powerful teaching tool drama is,'' Rutt said at the time. Komanski described her mother as a woman with a "very funny, very commanding" personality. Those who met Rutt, weren't likely to forget her, Komanski said. And she had a knack for telling stories. "I mean stories with all capital letters," Komanski said. Rutt continued to work with actors until she was 88. The Troupers continued to visit Rutt as her health began to deteriorate. Komanski said many were with her the night Rutt died. "She was Queen Doreen," Komanski said. Besides Komanski, Rutt is survived by her son, Brian Jones, of Jonesboro, Ga.; her daughter, Victoria O'Reilly of Orlando; seven grandchildren and three great-grandchildren. The National Cremation Society is handling the arrangements.
Posted on WRCB-TV.com
Chattanooga native Dennis Glab, known to radio listeners as died Wednesday, March 14, at his home in Red Bank, TN. His brother Bob Glab says Dennis died of natural causes, and was 68 years old. He had been in poor health for several years. Dennis was a top radio personality during a career that spanned more than four decades, beginning when he was a teen in the late 1950s at . Starting out in Chattanooga at WRIP and WMOC, he moved on to cities including Nashville, Pittsburgh, Knoxville, Huntsville, Birmingham and Orlando, returning at various times to Nashville and Chattanooga. In the 1970s and 80s he was best known in Chattanooga as a top-40 deejay for WGOW and WDXB, and in Nashville on WKDA and WMAK, later working country radio at WSM. He retired to the Chattanooga area several years ago to help care for his mother, who preceded him in death. He was recently a nominee for induction into the new Tennessee Radio Hall of Fame. Armed with a quick wit and pleasing radio voice, Dennis was a natural for morning drive time listeners. He created numerous contests and promotions, designed to grab the attention of his audience. Dennis's brother said his body would be cremated, and no memorial service is planned at this time. He is survived by his brother, and several nieces and nephews.

, loving mother, Nana, and Community leader passed away on Tuesday, Jan. 24, 2012. She will be missed by her children Karen McDonough, Dirk Sarner, and Kimberly Sarner, and her grandchildren, Christi, Robert, Patrick, Reenie, and Kurt. Funeral Services will be held at All Saints Episcopal Church in Winter Park on Monday, Jan. 30, 2012 at 3:30pm. Please no flowers, all donations will go to the All Saints Healing Ministry per her request.
Published in the Orlando Sentinel on January 28, 2012
Ms. Sarner, was born to a Mexican mother and a German father in Honduras, raised in Brazil and educated in California. Prior to joining in 1966, Nickie worked for the . She was the first woman, as well as the first Hispanic, to hold a management position in the Orlando area broadcast media. When Mexico City suffered severe earthquake damage 1985, she began a a campaign for medical supplies for the victims. She also helped to start the , the National Council of Christians and Jews and . While at WCPX, she began an annual Christmas party for the children at Great Oaks Village, a shelter for abused and abandoned children. In 1989 Sarner went to work at the . She retired from the Sheriff's Office in 1999. For more on Nickie's TV career see
2011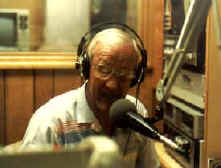 Photo courtesy of
Published in the Orlando Sentinel on December 4, 2011
VAUGHT, FRANK F., 81, passed peacefully at the V.A. community living center in Winter Park, FL on Tuesday, Nov. 29, 2011, after a long battle of post esophageal cancer complications. Mr. Vaught is survived by sons Michael, Nashville, TN, Anthony, Cibolo, TX, Joseph, Orlando, FL, Patrick, Orlando, FL; two grandchildren, Preston and Gavin, sons of Anthony and Laura Vaught. Mr. Vaught was preceded in death by his first wife JoAnna, mother to Michael, Tony and Mr. Vaught's late daughter Karen. Born Feb. 19, 1930 in Williamson, VA, Vaught grew up and graduated high school in Huntington, WV. Vaught played baseball with the St. Louis farm system in Winston Salem, NC. He enlisted in the Army, 82nd Airborne Division and served from 1947 through 1958; Korean War Veteran and Marshall Island Operation Red Wing Veteran; witness to 17 Atomic bomb tests. Frank began his broadcasting career in Huntington, got a call from Channel 2 in Daytona Beach in 1958, and moved here to start his TV. broadcasting career. Soon after 2, Channel 6 in Orlando hired Vaught where he was mostly in the role of sports broadcasting, on the news morning, noon and night for 16 years. He organized and hosted charity golf tournaments and was noted for his attention to local schools and athletics. Frank took his voice to the radio too, broadcasting at , , the Gator Football network games and () Q96. Vaught was inducted into the Florida Citrus Bowl hall of fame, media category. In Vaught's later career, he guided J and V Communications toward broadcasting the NBA's Orlando Magic games in Spanish in Orlando radio. Frank had a passion for golf, helping others, great laughs, a/v equipment and watching baseball, basketball and all other sports. A public memorial service for Frank Vaught will be December 9, 2011 at 11 a.m. at All Faiths, 4901 S. Orange Ave., Orlando, FL 32806. Mr. Vaught will be receiving full military honors on the 13th of December, 2011 at 12:30 p.m. at the Florida National Cemetery in Bushnell, FL.

John B. Gross, 53, of Winter Park, Fl. passed away on October 31, 2011. John was born on July 8, 1958 in Minneapolis, Minnesota. (John had been operating until the sale of the station.) He is survived by his wife Sue Kain; son Hunter Gross; brother Jim Gross; parents Herbert and Margaret Gross. Arrangements by Baldwin-Fairchild Funeral Home Goldenrod Chapel, 7520 Aloma Avenue, Winter Park, FL. 32792. Interment will be Nov. 3 at 9:30AM at Palm Cemetery in Winter Park with the funeral service following at 10:30AM at the Faith United Methodist Church of Winter Park.
Published in

Florida Today

June 1, 2011
Nicholas P. "Nick" Farinella, Sr., 76, passed away Tuesday, May 31, 2011. He was born in Trenton, N.J. He has been a resident of Cocoa Beach since 1960 when he came here with the Boeing Program. Nick started and was also in the automotive business for twenty years. He had three tennis and sport shops, and then became broker-owner of Century 21-Camelot Realty. He is survived by his wife, Gloria; daughter, Donna and husband, Lou Linden; son, Nick, Jr. and wife, Kevin Hill Farinella; grandson, Garrett Bell; brother, Paul Farinella; and sister, Josephine Farina.
9-14-11

Published in the

Bainbridge Post-Searchlight

Fri, Sep 16, 2011
The funeral service for , 84, of Bainbridge, will be held at 11 a.m. on Saturday, Sept. 17, 2011, at First Baptist Church with Rev. Paul Medley, Rev. Tom Shields, and Dr. Danny Shepard officiating, and will conclude at the church. Interment will be at Oak City Cemetery. Honorary pallbearers will be members of the Baraca Sunday School Class. The family will receive friends from 5 to 7 p.m. on Friday, Sept. 16, 2011, at Ivey Funeral Home. Mr. Hill was born Aug. 17, 1927, in Bainbridge, the son of William A. Hill and Cora B. Hill. He passed away Wednesday, Sept. 14, 2011, at Bainbridge Health Care. He graduated from Tifton High School, attended the University of Georgia and served in the U.S. Navy during World War II. Mr. Hill was a former member of the Bainbridge Rotary Club, Bainbridge Lions Club, Georgia Association of Broadcasters, V.F.W. Post 4904, and American Legion Post 62. He was a past director of the Bainbridge-Decatur County Chamber of Commerce, past director of the Committee of 100 for Industry, past chairman of the Decatur County Democratic Party, and past president of the Bainbridge Touchdown Club. He began his career in radio in 1947 with WKTG in Thomasville, and from 1950 to 1984 he was associated with in Gainesville, Fla., and WMGR, WAZA, and WYSE in Bainbridge. He was a member of First Baptist Church and the Baraca Sunday School Class. Mr. Hill was preceded in death by his brothers, William B. Hill and Jimmy Hill; and his sister, Quida Campbell. Survivors include his wife of 61 years, Doris T. Hill of Bainbridge; his sons, Joe H. Hill, Jr. of Watkinsville, Ga. and Ronnie J. Hill of Lexington Park, Md.; and his granddaughters, Holly R. Hill, Ansley L. Hill and Kaylin R. Hill. Ivey Funeral Home is in charge of the arrangements.

Loses His Battle With Kidney Cancer
has died from kidney cancer this morning. He was born Vincent McGough. Scott was a graduate of Edgewater High School and the University of Central Florida. Survivors include a son, Emery McGough, and three siblings: Jane McGough of New York City, Sue McGough of Central Florida and Tom McGough of Tallahassee. Details of a memorial service have not yet been announced.

Passes
From Mick Dolan's blog

"...Bobby passed quietly at Florida Hospital Tuesday night June 14th, 2011. Thanks to Susie Martin-Rott, author of the forthcoming book Playin' The Peninsula: Garage and Teen Center Bands of the I-4 Corridor for more about Bob. Bob Church was born in Owensboro, Kentucky. When he was two, he contracted polio, which affected his legs. At age 2-1/2 he was fitted with his first set of braces, and over the course of his youth had multiple surgeries, alternating from walking with braces and crutches to having to use a wheelchair to get around. He never let it stop him from pursuing his music. After he quit playing in bands like Central Florida favorites, The Undertakers, he worked at several Orlando area radio stations (, , , and ) as an on-air personality. I knew Bobby as my program director (he hired me at WDIZ in 1980) and later as part of the Bob and Bob morning show on WLOQ in the 90s. Like most people I know in radio, Bobby was crazy and we loved him!!

Ronald Reed Nickell, 69, of Longmont, Colorado died May 15, 2011 at Exempla Hospital in Lafayette. Ron was born July 11, 1941 in Lexington, KY. Having begun his career at a teenage DJ in Lexington, KY, Nickell became the manager of Orlando and VP of group owner Bluegrass Broadcasting before joining Drake-Chenault as Sales Manager. He was later Sales Manager at TM Productions, with a year off to serve as Vice President/General Manager at Gulfstream Broadcasting's Florida stations. Nickell then produced television shows with singer Kenny Rogers before returning to radio as corporate Vice President/Operations Manager for Willis Broadcasting and, later General Manager at stations in Colorado. In the 90s, Ron moved to Colorado where he managed radio stations in Steamboat Springs, Gunnison, Breckenridge, and then Denver where he headed up the Radio Colorado Network with stations in Denver, Colorado Springs, Vail, Buena Vista, Gunnison and Longmont. Along with broadcasting, he maintained a passion for racing throughout his life. He is survived by two sons who both live in Kentucky.

Mark Stephen Samansky, 59, of Westminster. Beloved Husband of Karen (Yannacito) Samansky. Son of Phyllis Samansky. Brother of Ronda (Mike) Gengler. Son-in-law of Josephine "Jody" Yannacito. Brother-in-law of John Yannacito and James Yannacito. Uncle of Chelsea Davis, Chris Gengler, Michael and Jared Yannacito. Funeral Mass Friday, 10AM, Our Lady Of Mount Carmel Catholic Church, 3549 Navajo Street. Memorial contributions suggested to Volunteers of America, 2660 Larimer Street, Denver 80205.

was born April 24, 1960 in Tehran, Iran, died March 2, 2011. Bill was the father of two children, Joseph W. Carson, and Kristina Carson, both of Coral Springs. Bill became interested in radio as a student at Oak Ridge High in Orlando. When he was a Junior he had "Green and Gold Radio" on the air. He went on to become a popular DJ on several local radio stations including and . Bill is survived by his children, his mother, Marilyn and father Eugene of Barefoot Bay, FL: sisters, Maria Goss, Elizabeth Owens, Carla Carson, Carrie Carson a two nieces Andrea and Emily Day all of Orlando.


By Nicole A. Willis, Orlando Sentinel
talked for a living as a sports announcer and talk-show host for , but he also had other talents his listeners may not have known about. He was an accomplished singer and bowler and an amateur poet, and he did impressions, too. "He had an excellent and varied skill set," said his son, Bill, who then attempted to do his father's Count Dracula impression. The younger Bill said his father's impressions sometimes made their way onto his radio show. Stamper, of Orlando, died Tuesday of heart failure. He was 88. Stamper sang in churches throughout his life, including the Reformation Lutheran Church in Orlando, where he was a member. He gave singing lessons in his native Philadelphia before moving to Orlando in the early 1960s. A job offer from WDBO brought Stamper and his family to Central Florida. With a combined 46 years on the air in Philadelphia, Jackson, Miss., and Orlando, Stamper reported on local and national sports with panache and expertise, said broadcasters who remembered him. He served as WDBO's sports director from 1967 until his retirement in 1991, and for most of the 1970s he was co-host of a sports call-in show. Starting in 1980, he delivered WDBO's morning "drive time" sports reports, his own commentaries and live reports from events such as the Tangerine Bowl, now the Capital One Bowl. Stamper was a radio broadcaster when radio meant more to sports lovers, said , former news director of WDBO. Before the Internet and smart phones, people relied more on radio for scores. "He was absolutely brilliant," Weinberg said. "He was to the newsroom what Wikipedia is today." , the current WDBO sports director, filled Stamper's shoes when he retired. During the year before his departure, Stamper took Anez to practices at high schools, UCF and Rollins College and introduced him to key sources. "He was the greatest mentor I could've had," Anez said. "It [radio] is a biz that can weigh you down some, but he always had an encouraging word and smile." What pushed Stamper to retire was his aversion to waking up early. His job required him to get up at 3:30 a.m. every weekday. "He used to have an electric shaver waiting for him at his desk, and we'd hear it going off and on in between him typing on his typewriter," Anez said. Stamper passed along his passion for sports to his three children-especially to his oldest son, Bill, who coached the Oak Ridge High School girls track and field team for 31 years. Christopher and Robin, Stamper's two younger sons, live in Orlando and are sports aficionados as well. Christopher, a physical therapy assistant, is a football and basketball fan. Robin, who followed in his father's musical footsteps and earned his master's in piano from the Julliard School, likes professional tennis. "He was our biggest fan," the younger Bill said. Stamper also is survived by his wife, Blanche; five grandchildren; and two great-grandchildren. A Community Funeral Home & Sunset Cremations, Orlando, is handling funeral arrangements.
Copyright © 2011,
Henry (Hank) Burdick known by his listeners as "Hank O'Neal" died at La Conte medical center near Pigeon Forge, Tennessee while vacationing with friends. A resident of Winter Haven, Florida; Hank died January 15th, 2011 from complications related to congestive heart failure. Hank was born September 13th, 1938 at Harper Hospital in Detroit, Michigan. After graduating from Seaholm High School in Birmingham, Michigan he joined the Marines and served for three years before being discharged. His career behind the microphone started in 1967 at WPGC, Washington DC followed by several radio stations in the Detroit area including WJBK, CKLW, WHND and WWWW. His last stint on the air was in 1992 in Traverse City, Michigan at WCCW where he "retired" before moving to Winter Haven. After his "retirement" and move to Winter Haven, Hank worked mornings at from 1993-1994. Henry Hagamen Burdick is survived by his daughter, Kimberly (Burdick) Bunch and granddaughter, Erica of Tulsa, Oklahoma; daughter, Jodi (Burdick) Collier of Paris, Texas; son, Scott Burdick of Auburn Hills, Michigan; son, Matthew Burdick of Waterford, Michigan; daughter, Jennifer (Burdick) Olson, grandson, Jacob and granddaughter, Isabel of Buckley, Michigan. He is also survived by Sister, Joanne Groves and Brother, Thomas Burdick. A Memorial Service is being planned for April, 2011 near Traverse City, Michigan.
2010
Orlando Sentinel Thursday, March 15, 2012

ECKLUND, ALAN ROBERT, 83, of Longwood, went to be with his Lord and Savior with his family at his side on March 13, 2012. He was a resident of Spring Valley for 32 years before moving to the Village on the Green in 2003. He was born in Chicago, Illinois to Clarence and Alphia Ecklund. He is survived by his wife of almost 62 years, Dorothy H. Ecklund, the love of his life. He also leaves behind his son Alan Robert Ecklund, Jr. and wife, Lisa, of Houston, TX; daughters Dr. Wendy E. Lambert of Charlotte, NC and Nancy E. Qualls and husband Steve of Oviedo, FL; eight grandchildren and four great grandchildren. In his last conversation with his wife, Alan said his greatest accomplishment in life was his family. Alan graduated from Northwestern Univ. in 1950 where he was a member of Alpha Delta Phi and received his US Naval Commission as a Supply Officer, serving during the Korean War. Alan then had a successful career in advertising sales at American Home and LIFE magazines and at Radio. He then became a financial planner/consultant, affiliated with Certified Financial Group in Longwood for 20 years before his retirement. A memorial service will be held Thursday March 15th at 10:30 AM in the Longwood Room at the Village on the Green in Longwood. In lieu of flowers, donations may be made to the Brede/Wilkins Scholarship Fund. (Make checks payable to Lifespace Foundation with memo Brede/Wilkins Fund. Send to Village on the Green, 500 Village Place, Longwood, FL 32779.)

Hattie Elizabeth Bush,
76, of Orlando, went home to be with the Lord on Thursday, December 23, 2010. She was a radio announcer for Radio Station, a faithful member of Zion Hill Missionary Baptist Church, and the lead singer of the Spiritualette Gospel Singers, singing all over Central Florida for the past 35 years. She is survived by her son, Joseph, Jr. (Rebecca); daughters, Ethel, Cynthia, Lovene, and Michelle; sisters, Barbara (Frank), Johnnie (Damon), Myrtis (Everett), Imogene; eight grandchildren. Viewing will be held on Thursday, December 30, 2010 from 5-8PM at the church. A service of celebration will be held on Friday, December 31, 2010 at 11AM at Zion Hill Missionary Baptist Church, Orlando, with Pastor J
esse Ivory officiating. Earthly Bed of Slumber: Washington Park Cemetery. Postell's Mortuary, Pine Hills Chapel is providing service for the Bush family.
Mr. George Andrew Hazelwood, 80, 1909 University drive, Orlando died Wednesday. Born in Illinois, he moved t Orlando from Jacksonville in 1940. He was past owner of WJNO(-AM 1290), West Palm Beach, , Orlando and WJAX-AM 1220, Jacksonville. He was Sales Manager for P & N Auto Parts in Orlando. Survivor: wife, Mrs. Kathryn Hazelwood, Orlando.
Carole Smock (Faulkingham) 76 of Orlando, passed away Sept. 28, 2010. An advertising Manager for , and radio stations. She was on the Board of Directors for International Fund for Animal Welfare. She is survived by her husband of 58 years, James D.; daughter Susan (Rob Blair) of Orlando; grandson Byron (Alisha); sister Marilyn (Martin) Viator; nephew Martin; niece Joan of Gloucester, MA; niece Carole (Trish) of Revere, MA. Carole is predeceased by her parents Berton and Mary, and a nephew Raymond Viato. She also leaves dear friends Inger and Sally, and dog Sable.

The Daytona Beach News-Journal
By Mark Harper, Staff Writer
Radio talk show host George Crossley, a one-time televangelist whose 1997 conviction in a failed murder-for-hire plot gained national attention, has died. From his involvement as a civil-rights activist to his conservative commentaries and imprisonment, Crossley's biography covered a wide swath of American history spanning the last five decades. He was 69. "He was a unique individual," said Orlando attorney Donald Lykkebak, who at one time represented Crossley but better remembers him as a friend. "He was always trying to help somebody else. That was consistent." His death was announced by radio station officials Thursday, a day after he collapsed in the lobby. But information about when he died was not available. Starting in the 1960s as a civil-rights activist and union organizer, the longtime Deltona resident later found his faith in the 1970s. He was ordained as a Baptist minister and became an outspoken conservative talk-show host on both radio and television stations starting in the 1980s. But in 1997, he was convicted of trying to arrange the murder of his ex-mistress' husband and served nearly three years at Union Correctional Institution in Raiford. After his release, he worked to help restore ex-cons' voting rights and eventually rose to become president of the Central Florida American Civil Liberties' Union. Following that, he founded CopWatch, an organization devoted to arriving at crime scenes, videotaping and witnessing officers' actions in an attempt to battle heavy-handed police tactics. Crossley's wife, Agnes, died at age 80 in 2008. After his release from prison in 2001, he discussed his conviction, calling it a "stupid, senseless act," in an interview with

The News-Journal

. He had begged for his wife's forgiveness. "I said, 'I blew it. It was my fault. I've sinned against you and I ask you to forgive me,' "Crossley said, noting that she had. More recently, he had returned to radio. He was preparing to go on the air just before his 6 p.m. shift Wednesday at "Big 810," in Altamonte Springs, when he collapsed in the lobby, said the station's co-owner Carmine Tutera. "He was a friend to people who needed a friend," Tutera said. "I think (his radio show) was his whole life. The radio was not just his work, it was why he existed."
John Kluge Dead At 95
, (pronounced KLOOG-ee) once listed as the wealthiest man in America, who built an investment in a radio station into a broadcasting empire that was the forerunner to Fox Television, has died. He was 95. Born in Chemnitz, Germany, in September of 1914. Kluge was President of Mid-Florida Radio Corporation from 1952-1959. Mid-Florida purchased in 1952.
Dick Westervelt The Voice of Stetson Baseball Passes
Richard (Dick) Westervelt, age 85, of DeLand, Florida passed away on Monday, September 6th of congestive heart failure at the Hospice of Volusia County in Orange City, Florida. Originally from Springfield, Massachusetts, Dick moved to DeLand in 1953 with his wife, Wilda and went to work at radio (owned at the time by Stetson University). He went on to work for the

DeLand Sun News

as its Managing Editor and then to First Federal of Mid-Florida (later to become Empire of America) as a Senior Vice President. Dick rejoined his first employer, Stetson University, in 1984 working in the Athletic Department as the Sports Information Director. After his retirement in 1994, he continued to broadcast Stetson sporting events (as well as many DeLand High School Football games) as the play by play announcer as he had since 1953. He retired from his broadcasting duties following the baseball season in 2005. Dick was most proud of his 55 year association with Stetson, especially his work in the athletic department as the radio voice of Stetson baseball for over 3 decades. He was an active member of the Trinity United Methodist Church since 1956, and over the years was involved in countless community activities serving with the DeLand Jaycees, the Chamber of Commerce, DeLand Lions Club, American Red Cross, and the March of Dimes. He was one of the founding members of the DeLand Babe Ruth League and served for 20 years as a coach, director and umpire in both the Babe Ruth and Little Leagues of DeLand. Dick was predeceased by his father, Andrew Westervelt, his mother, Marion Westervelt, his daughter, Christine Westervelt and daughter-in-law, Kathy Westervelt. Dick is survived by his wife, Wilda Westervelt; son, Andy of Batesville, Ark.; son, John and his wife, Vicki of Jonesboro, Ga.; and three grandchildren, Chris, Sarah and Alex. A memorial service will be held on Friday at 10:00 A.M. at the Trinity United Methodist Church. In lieu of flowers, donate if you wish to your favorite charity or donations can be made to the Trinity United Methodist Church - Building Fund. The address is 306 West Wisconsin Ave., DeLand, FL 32720. Funeral arrangements are being handled by Lankford Funeral Home of DeLand (386-734-2244).
dies; helped found WUFT-FM
The former professor worked at WUFT-TV, helped start the radio station and was a film critic for The Sun
By Nathan Crabbe
Staff writer
Published: Tuesday, May 18, 2010 at 6:01 a.m.


A retired University of Florida journalism professor, who started at UF's (The University of Florida's) public television station in its early years and helped launch the university's public radio station, has died. Mickie Edwardson, 80, died Saturday in Gainesville following complications from an accident. She retired in 1994 after 38 years with UF but continued to stay involved with the College of Journalism and Communications and the radio station as a contributor and fundraiser. "She was a great friend. She was a mentor to students and faculty for many decades," said Dave Ostroff, chairman of the college's department of telecommunication. Edwardson started as a producer-director at WUFT-TV soon after it began in 1958 and programmed classical music for before working toward the creation of the university's public radio station, . Sid Pactor, who was a student of hers in the 1960s and later a colleague on the journalism faculty, said she was very demanding as a teacher and dissertation adviser but also fair and kind. "Students sort of lived in fear of her, but I think it was mostly a bluff," he said. Edwardson also served as a film critic for The Gainesville Sun. She was a big opera fan and after she retired helped WUFT-FM raise money during opera programming. "She was always a very, very strong supporter of classical music, especially the opera," said Henri Pensis, a former station manager. She continued to stay involved with the college after her retirement. She contributed financially toward student documentaries after the budget was cut for the Documentary Institute and helped pay for a trip to Haiti for a documentary student after the university restricted the use of its funding because a ban on travel there. "Her intellect, her curiosity was just boundless," said Churchill Roberts, co-director of the institute. She established an endowed scholarship at the college in memory of James Lawrence Fly, a former chairman of the Federal Communications Commission and director of the American Civil Liberties Union, who was a subject of her research. She also volunteered for local United Nations and League of Women Voters groups and mentored at Westwood Middle School. "She was ahead of her time in terms of women's rights and free speech," said Elizabeth Allen, her stepdaughter. She was preceded in death by her husband, John Edwardson, a professor in UF's agronomy department.
Copyright © 2010 Gainesville.com — All rights reserved. Restricted use only.
: He Had A Lifelong Love Of Music
April 25, 2010 By Eloísa Ruano González, Orlando Sentinel

was a lucky man — he spent nearly a century doing what he loved: playing the organ. His mother was an organist and taught him to play when he was 4; he got his first part-time job as an organ player for a Titusville theater at 16. He would play the Wurlitzer organ during silent films, which also featured the sounds of castanets, snare drums and train whistles. Kimble of Winter Park met his wife while playing at one of his concerts, also partially supporting the two of them by giving private piano and organ lessons until he was 70. He also performed at nightclubs, joined a radio station as a staff organist, and had a 15-minute show on Orlando's first television station. Kimble, who began his full-time music career on radio, died on Wednesday. He was 97. "He never made a lot of money, but he loved what he did," his son, Bob Kimble, 62, of Altamonte Springs said. Kimble, born in Philadelphia, received degrees in music from Rollins College and the University of Michigan. He became the organist at the First Congregational Church of Winter Park, United Church of Christ in the late 1950s after playing at several other churches in downtown Orlando. He stayed on for 36 years. "He was most proud of being an organist at the church," his son said. Kimble helped install the church's pipe organ in 1965. The pipe organ was his favorite instrument. He compared the elaborate instrument to a Cadillac, and he needed a ladder to climb up to fix the pipes. He played during choir rehearsals, weddings, memorial services and Sunday worship. In a 1993 interview with the Sentinel, Kimble said "I don't like to brag, but… I've probably not missed more than four regular church services in the 36 years and the same number of rehearsals." "It was very tiring," said his daughter-in-law Julie Kimble, 60. He left the organ bench in the mid-90s after his doctor recommended he retire to take care of his health. But he never quit his music, performing for his grandchildren. And he could play any style of music — from classical to dance to rock. Married for 72 years, he frequently played at home for his wife, Hallie. When the couple had to move into the Winter Park Towers, an assisted-living community, Kimble made sure to bring a keyboard, filling the apartment with music while his wife drew. She died in January, which was a big blow to her husband. Kimble played her favorite song, "The Twelfth of Never," for the last time at a memorial service at the Towers about a week ago. "His love for music, I think that is what kept him going this long," Julie Kimble said. "He played all the time and he played every day." Survivors also include two grandchildren and a great-grandchild. Baldwin-Fairchild Funeral Home, Altamonte Springs is in charge of arrangements.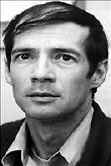 April 3, 2010
Times Reporter - New Philadelphia, OH
James Kent "Ken" Courtright will be remembered as a master of the spoken word in a rich, baritone, authoritative voice. Courtright, age 74, of New Philadelphia died peacefully early Saturday evening, April 3, 2010, in Union Hospital at Dover in a room which overlooked the WJER radio station where his broadcasting career began. A son of the late William Ellsworth Courtright and Edith Marta (Vogley) Courtright Fankhauser, Ken was born at Dover, O., on Oct. 26, 1935. He was proud of his Swiss heritage being the first generation of his family to have been born in America. In the mid 1950s, Ken began his radio career with WJER 1450 AM at Dover where he had been influenced by the radio coverage of Japan's attack on Pearl Harbor and the work of Carl Reese. In 1958, Ken relocated to Cleveland and began working for WERE 1300 AM and was also hired to present the news on KYW 1100 AM. Later, he was given the position as the News Director at WCUE 1150 AM at Akron. In 1965, Ken returned to KYW 1100 AM and stayed there after the call letters were changed to WKYC. Long after his departure, Ken's unique tone was still heard for EBS alert testing and the Sunday evening "sign-offs." Ken served as the news director for WJW 850 AM and also held news positions with WSLR 1350 (Akron, O.), WQKT (Wooster, O.), WGAR 1220 AM (Cleveland), (Orlando, Fla.), (Mount Dora, Fla.), WCER 900 AM (Canton, O.), WDBN, 94.9 (Medina, O.) and ultimately spent 27 years with the Tuscarawas Broadcasting Co. where he was the News Director for WBTC 1540 AM and served as a news anchor for WNPQ 95.9 FM. It was with WBTC that Ken would originate the well-known morning program, "Dial and Deal". In 1990, Ken would again return to the airwaves of 1100 AM, now WTAM, and would present the news for a fifth decade on one Cleveland radio frequency. Throughout his career, Ken covered some well-known news stories in Northeast O., including the Sam Shepherd Trial, the Kent State shootings and the Ashby Leach hostage drama. Ken met many celebrities and politicians throughout his career, favorites being Don and Phil Everly, Johnny Cash, Elvis Presley, Jerry Vail, Doris Day, Tina Louise, Gina Lollobrigida, Jayne Mansfield, Sophia Loren, Edward Kennedy and Martin Luther King Jr. Among his favorite stories is the time Tab Hunter (at the height of his popularity) hid in the back of Ken's car to avoid throngs of screaming fans. Ken left a legacy within the Northeast Ohio broadcasting industry, one that has spanned more than 45 years. Ken's voice can still be heard from time to time doing PSA commercials, and top of the hour news intros for some radio stations, as well as sign-on and sign-off spots. Ken leaves behind a loving family which includes four sons, Alan (Mary) Courtright of Medina, Sean (Peggy) Courtright of Wooster, Les Middleton, Jeffrey (Leah) Courtright of Virginia Beach, Va.; three daughters, Ellen Kay Courtright of Lakewood, Julie (Wilson) Haugh of Lorain, and Jillian Courtright of Cleveland; and a former wife, Debra Durham Courtright of Vermilion. Completing Ken's family are five grandchildren, James, Emily, Olivia, Cady, and Evan, as well as one great-granddaughter, Mary. In addition to his parents, Ken was preceded in death by a son, Robin Lee Courtright; a brother, Bill Courtright; a sister, Charlotte Allenbaugh; and his stepfather, Gordon Fankhauser, and his first wife, Linette Dickey Courtright Boles. The family will receive friends on Wednesday (today), April 7, 2010, from 5 to 8 p.m. in the Linn-Hert-Geib Funeral Home & Crematory in New Philadelphia and again one hour prior to services. Ken's longtime colleague and friend from the Tuscarawas Broadcasting Co., Mr. Kevin Baker, will lead a memorial service celebrating Ken's life in the funeral home's chapel on Thursday, April 8, 2010, at 2 p.m. Inurnment will follow in the East Avenue Cemetery at New Philadelphia. Those unable to attend may send personal condolences to Ken's family by signing the online guest registry located on the funeral home's Web site. The family requests that memorial contributions in Ken's name be directed to the Baseball Heritage Museum, Colonial Marketplace Arcade, 530 Euclid Ave., Cleveland, O. 44115 or the Alzheimer's Association of Central Ohio, 3380 Tremont Road, Columbus, Ohio 43221.

Jan. 19, 1927 - March 11, 2010
Robert "Bob" Weeks, 83, of Sarasota died March 11, 2010. Robert leaves behind his wife, Sylvia; his children, Elizabeth and husband Mike Smith, John and wife Linda Weeks, Wendy and husband Brian Ross and Robert and wife Maryanne Weeks; his grandchildren, Matthew and wife Amy Weeks, Kelly Ross, Daniel and wife Mandy Weeks, Clayton and Courtney Smith, Katherine and Ann Ross and Eve Weeks. Robert was the proud owner and broadcaster of Weeks Broadcasting Inc. He was a board member of the Florida Association of Broadcasters, CBS Radio Network Affiliate Board and the Rotary Club, Board of Directors and Paul Harris fellow. Robert was the president of the Bethune Cookman College Board and of the Easter Seals of Volusia County. He was a United States Navy Reserve Officer and was in the United States Maritime Service.
Published: March 31. 2010 4:00AM PST


Bend Bulletin


Oct. 21, 1952 - March 27, 2010
After an 8-month battle with cancer, David Martin Young passed away on Saturday, March 27, 2010, in Bend, OR. He was 57 years old. A funeral service will be held at Niswonger-Reynolds Funeral Home on Friday, April 2, at 3:30 pm. Their will be a reception following the service at a private residence. David was born Oct. 21, 1952, in St. Louis, MO, to parents, Martin and Cecilia Young. David received an Electrical Engineer Degree from the University of MO. On May 5, 1978, David married Nancy S. Bean in Godfrey, IL. They had a loving marriage of 31 years. The marriage produced one daughter, Jessica L. Young, 24 years old. David was a very smart and talented man. His passions included electrical design, electrical engineering, broadcast engineering and the performing arts. He shared his brains and skills with many companies over the years such as, McDonnell Douglas Corp., Sperry Corp., Harris Corp., Murphy Lighting Systems and Bend Radio Group. David also owned Theatre Support Systems of Orlando, FL. David also worked as an engineer at . David has many former coworkers across the nation who miss him greatly. David was admired by many for having a brilliant brain. He was constantly thinking of ways to improve and fix things. David's friends and family loved him dearly for always lending a hand to help out no matter how great or small the task was. Those closest to him also admired his unique sense of humor. David was proud of his ability to always come up with witty comments. David is survived by his wife, Nancy Young; and daughter, Jessica Young, who both reside in Bend, OR. David was an amazing man and will be missed by all who knew him. The family has placed their trust in Niswonger-Reynolds Funeral Home for the final arrangements. Please visit our website to sign our electronic guest register for the family.
Published in Daytona Beach News-Journal on March 7, 2010

, age 92, died on March 4, 2010 at Wellington by the Sea. He was preceded in death by his parents, Martin and Marie Timmer, also, brothers, Arthur and Bill Timmer. He will be lovingly remembered by his wife of 33 years, Geraldine (Geri) Timmer; daughter, Nancy Rodriguez; son Martin; four grandchildren; stepdaughter, Laura Brugnetti; and sister, Anne Higgs. After graduating from Hope College he served 4 years in the Army during World War II. He retired from the H. J. Heinz Company after working 30 years in Chicago as District Manager. After retiring he later worked for in the sales department. He was an avid golfer and a member of Tomoka Oaks Country Club. Memorial donations may be made to Florida Hospital Hospice, 770 W. Granada Blvd., Suite # 304, Ormond Beach, FL 32174.
Dead At 90

Gene Chenault, who with (who died in November of 2008) headed Drake-Chenault Enterprises, died on Tuesday, Feb. 23. He was 90 years old. Chenault and Drake began their partnership in 1962, when Chenault offered Drake the opportunity to program two of his California stations, KYNO in Fresno and KSTN in Stockton. After both stations rocketed to number one, Drake-Chenault Enterprises was formed and went on to take KGB in San Diego to the top of the ratings and launch the legendary Boss Radio on KHJ Los Angeles. By the 1960s Drake-Chenault became a hugely successful company, with hundreds of client stations, offering full-time formats, sales, consulting, and special features including The History of Rock and Roll. Jones Radio Networks purchased the company in 1985.
Thanks to for this link to Gene's obituary as it appeared in the

"Surfer" Dave Marcello was killed in a Motor Vehicle Accident on 2/18/2010 in Cape Canaveral, FL. He is survived by his son, David D. Marcello; his parents, David Sr. and Mary Marcello; and his parents, David Sr. and Mary Marcello; and his siblings, Melissa Keenan, Jessica, and Jonathan Marcello. A Funeral Mass will be held Saturday, 2/27 at Our Savior's Catholic Church: 5301 N. Atlantic Ave., Cocoa Beach, FL 32931. In lieu of flowers, contributions may be made to David D. Marcello, 521 Autumn Walk, Canton, GA 30114
Posts from around the web...From Former /Orlando air personality and specialty show host David Marcello (a.k.a. "Surfer Dave") was killed by a vehicle last Thursday night In Cape Canaveral, FL. He was a pedestrian who was struck near the intersection of State Road A1A and Grant Av., reports . Dave hosted " Alternative Static", a show that ran for years on Sunday nights on WXXL-FM 106.7/Orlando in the '90s. He later did part-time at WJRR-FM 101.1/Orlando in the early-mid 2000's before leaving the business.

The Brevard County Sheriff's Office reported that a pedestrian was struck and killed by a vehicle near the intersection of State Road A1A and Grant Avenue Thursday night, February 19, in Cape Canaveral. David was known as Surfer Dave, doing weekends at WJRR-FM 101.1 From Radio-info.com He worked for Orlando's WXXL-FM (106.7) where he was known as "Surfer Dave," where he hosted a night show in the 1990's. David Marcello, Jr., his real name, also worked on the air on , licensed to Cocoa Beach, until he left the radio business several years ago. Tragically, Florida Today reports the Brevard County (Florida) Sheriff's Office announced that Marcello was struck and killed by a car at Highway A1A in Cape Canaveral on Thursday night. An investigation is ongoing. Marcello was just 40.
2009


Former WESH anchor Pfeifauf dies in his sleep
Orlando Sentinel
December 12, 2009
thrived in the limelight. He was a DJ for a Sanford radio station and anchored the evening news and hosted a morning show for a Central Florida news station. Pfeifauf of Osteen joined the WESH-Channel 2 news team in the mid-1960s as a cameraman when he left the Sanford radio station after 10 years. He quickly landed a seat as the television station's evening news anchorman, transforming into a local celebrity of sorts. Pfeifauf died Friday after suffering a heart attack. He was 77. "He was a major part of the community," daughter Donna Chamberlin of DeBary said. Her father eventually climbed the ranks to become the station's vice president for research and development. Toward the end of his 26-year career at WESH, he moved away from the hard news to host the early morning show, "Two's Country". Similar to the popular David Letterman show, Pfeifauf had bands perform on the show and interviewed a variety of guests. "He would have local programming on whatever was hot or whatever was not," Chamberlin, 46, explained. After WESH, Pfeifauf joined the staff of the , covering local government and general assignments. He retired in 2005. Pfeifauf, who was born in Detroit, was better known for his own music. At 16, he started a dance band, Star Lighters. When the U.S. Navy stationed him in Central Florida, Pfeifauf, who played the keyboard, brought the tones with him. Even though he hosted a country music show, the tones weren't his favorite, said his wife Eloise Pfeifauf, 73. He liked the upbeat, peppy dance rhythms. He often performed dance music at nightclubs, weddings and charity events in Central Florida. "Had he not been such a family man, he could have done more with music. He could have gone on tour," his wife said. His biggest thrill, though, was being a father. The day his eldest daughter was born, Pfeifauf left the WTRR radio station ecstatic and in a hurry. He climbed into the wrong car and it wasn't until he arrived at the hospital in Sanford that he realized he wasn't driving his car, Chamberlin said. Pfeifauf met his wife at a dance where he was the performer. She was a senior in high school and in a singing-trio. And he was smitten. Days after the dance, Pfeifauf attended a Christmas concert at her high school in which she was performing. After searching for her last name on the concert program, he called every single "Snyder" listed in the phone book until he found her. "He was quite a romantic," his wife said. They went on their first date on New Year's Day 1954. By New Year's Eve the same year, the couple married. Even after 54 years, she said the romance never faded. On his last night on earth, Pfeifauf kissed his wife and told her twice he loved her before he slipped away in his sleep. Survivors also include daughter Linda Barnhart of Lake Mary; son Kenneth Pfeifauf of Orange City; six grandchildren; and two great grandchildren. Baldwin Fairchild Funeral Home is in charge of arrangements. Copyright © 2009,

Obituary from the Orlando Sentinel, 11/17/09, age 81, of Leesburg, died Sunday, Nov. 15 at Hospice House in Tavares. He is survived by his wife of 34 years, Liz Andrews; sons Robert, Jr. and Scott; daughters Lisa Morrison and Tina Jensen; step-sons Jim Yde and John Yde; step-daughter Karen Ozolonieks; ten grandchildren and three great-grandchildren; brothers Tom Andrews, Ormond Beach, and Bill Andrews; Bartow, and sister Alice Harden, Orlando. Bob was born in Eustis and graduated from Eustis High School. He served in the Coast Guard. He was well known in the radio industry in Central Florida for more than 60 years. He began his career at in Leesburg in 1947 and then worked at radio stations throughout the state. He returned to WLBE in 1980 where he served as host of the "Breakfast Club" until his retirement in August. A Memorial Service will be held at The First Presbyterian Church of Leesburg on Thursday, Nov. 19, 2009 at 11 a.m. with Reverend John Lodge officiating. In lieu of flowers, the family suggests donations in Bob's name to Cornerstone Hospice or the Salvation Army. Condolences may be left at . Arrangement entrusted to Beyers Funeral Home and Crematory, Leesburg, FL.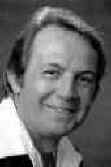 He cherished that old-time country sound
Orlando Sentinel, The (FL) - Monday, October 19, 2009
Author: Jeff Kunerth, Sentinel Staff Writer

In the 1970s, when country music competed with rock 'n' roll on the radio dial, was the afternoon voice of . Daniels, the son of an Alabama construction worker, joined the station in 1958 and was there when the station switched to rock in 1991. As a country DJ, Daniels had a silky voice, a Hee Haw sense of humor and a loyal following of listeners, who included a 24-year-old divorcee named Delight. "I thought he was the best-looking man I'd seen in my life," said Delight Daniels, 61, who first met Daniels after being the first caller to identify Kris Kristofferson as the person who wrote "For the Good Times." Clay Daniels died Saturday of cancer the day after he turned 72. During his radio days and long afterward, Daniels was lead singer and front man of the Clay Daniels Band. His singing style was reminiscent of Jim Reeves, said his wife of 29 years. "He had that golden gilt to his voice," she said. "He was so smooth and just effortless. He opened his mouth and the music came out." The Clay Daniels Band was often the opening act when country artists came to Orlando. Daniels opened for Marty Robbins, Waylon Jennings and Hank Williams Jr., his wife said. Whether performing at the Cheyenne Saloon or the Town Pump in Orlando, the 100th anniversary of Lockhart at Lockhart Elementary School or the Florida Sunshine Opry in Eustis, Daniels knew how to get the audience out of its seats and on to the dance floor. "He was always the entertainer. He kept the audience going," Delight Daniels said. In his later years, Daniels joined a couple of other friends to create The Three Amigos, who performed the "animal circuit" of Moose, Elk and Eagles lodges. Although Daniels appreciated other kinds of music, he remained true to country even after the genre departed from the roots of the Grand Ole Opry to the commercialized, pop-influenced performers of today. He liked Brad Paisley and Alan Jackson, but he preferred George Jones and Willie Nelson. "It was never as good as the good old days," she said. Through the years, Daniels was recognized by the Florida Country Music Association for his contributions as a DJ and performer, his wife said. But to her, Clay Daniels was never a bigger star than when he was on stage singing the Garth Brooks song "If Tomorrow Never Comes." He was singing to everyone, she said, but "he sang it right to me": And if my time on Earth were through, And she must face the world without me, Is the love I gave her in the past Gonna be enough to last? Besides his wife, Clay Daniels is survived by his son, Mitch Daniels of Montverde; daughters Michele Daniels of Evergreen, Ala., and Rachele Cumbie of Groveland; stepchildren Steven Smith of St. Cloud, Loree Reilly of Wellington and Jodie Pappenheim of Clermont; brother Burt Daniels of Foley, Ala.; sisters Bernice Lindsey of Mobile, Ala., and Louise Bond of Summerdale, Ala.; 11 grandchildren; and two great-grandchildren.

Michael G. Lyons, age 57 of Orlando, FL, passed away on Thursday, October 8, 2009.8 Michael is the son of Donald T. Lyons of Altamonte Springs and the late Gloria M. "Gerrard" Lyons. He is the brother of Douglas Lyons and his wife Julia Wooten of Seattle, WA; Deb Lyons and her husband Steve Jankowski of Belmar, NJ and John Lyons and his wife Helen of Jacksonville, FL. He is also survived by a nephew Felix Lyons of Seattle, WA and a niece Ashley Clark of Dothan, AL. Mike Lyons moved to Orlando from Kittery, Maine at a young age, graduating from Edgewater High School in 1970 He began his career in Orlando in 1971 writing for the city's first underground newspaper "The Watcher". He was Music Director and announcer for , and in Orlando, Program Director for 98 Rock (WXTB) in Tampa and spent the last 8 years of his radio career as Mornings/Assistant Program Director in Miami. Mike entered the record business in the mid 90's. From 1995 - 2000 he was VP of AAA Promotions at Lee Arnold Marketing. Mike joined as columnist of The Forest and contributing editor from 2001. A private funeral service will be held. Contributions in Mike's name may be made to , Pancreatic Cancer Action Network, 2141 Rosecrans Avenue, Suite 7000, El Segundo, CA 90245.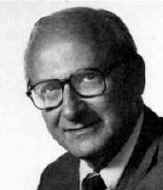 Philip K. Eberly, 87, died at 11:23 p.m., on Sunday, August 2, 2009, at York Hospital. He was the husband of Lois (Bentzel) Eberly, to whom he was married April 16, 1949. A memorial service will be held in the John Calvin Memorial Chapel, of First Presbyterian Church, York, on Thursday at 11 a.m. There will be no viewing. Family and friends may call one hour prior to the service. Officiating will be his pastor, the Rev. Dr. John E. Morgan. Mr. Eberly was born in Yoe, the son of the late Roy and Cora Eberly. In addition to his wife, he is survived by a son, Michael; and a grandson, Jeremy. He was preceded in death by a son, David; and a brother, John. He was a long-time member of First Presbyterian Church, York, where he participated in various ministries and activities. A life-long employee of Susquehanna Communications, Mr. Eberly was Vice President/General Manager, WSBA(-AM 910, York, PA and in 1971, Interim General Manager at , Orlando), and later a Vice President/Corporate. He also served in various civic, professional, and business organizations. Educated at West Chester University (formerly West Chester State Teachers College), and the Graduate School of Arts and Science, University of Pennsylvania, Mr. Eberly was a former member of the Adjunct Faculty, Elizabethtown College, where he taught in the Business and English departments. In the early 1990's, he was appointed to the staff of the Library of American Broadcasting, at the University of Maryland, where he worked for several years on the Oral History Project. As a free-lance writer, Mr. Eberly's articles appeared in the New York Times, Washington Post, Philadelphia Inquirer, Philadelphia Bulletin, Pittsburgh Post Gazette, Baltimore Sun, The Evening Sun, Apprise (now Central PA), Variety, Advertising Age, Broadcasting & Cable, and other trade papers. The company history he wrote, Susquehanna Radio: The First 50 Years, a 358 page work, was published privately in 1992. Prior to that, he had written Music in the Air: America's Changing Tastes in Popular Music, 1920-1980 (Hastings House Publishers). During World War II, Mr. Eberly was a commissioned officer in the U.S. Army Corps of Engineers, serving
in the European and Pacific Theaters of Operations. Burial will be at the convenience of the family. The LeRoy R. Leber Funeral Home, Inc., York, is in charge of arrangements. Memorial contributions may be made to First Presbyterian Church, 225 E. Market St., York, PA 17403.
Published in York Daily Record & York Dispatch on Aug. 4, 2009

James "Jay Baby" Robinson passed away peacefully at his home in Winter Park, FL on July 27, 2009 at the age of 69. Robinson was born in Perry, FL. Jay Baby grew up in an era historically known as "race music" and throughout his life he was a key figure in promoting R&B music artists throughout the state of Florida. As a young entrepreneur, he opened Jay's Records in Orlando, and along with Soul Train Record, Platter Shack and Jazzette's Music, these "mom and pop" retailers served the local community. Jay's Records provided a stage for the promotion of many great talents in their early careers, including James Brown, Smokey Robinson, Aretha Franklin, Ike & Tina Turner, Ray Charles, Dionne Warwick, Buddy McKnight, Marvin Gaye, The Main Ingredient, Johnny Mathis, Ella Washington and many others. Funeral Services will be held on Thursday, July 30, 2009 at Stewart Memorial A.M.E. 1107 W. Hampton Springs Road, Perry, FL at 2:00 pm. A public memorial service is also being planned in Orlando.
() has lost her hard fought battle with ovarian cancer on Monday, July 27.
Annie worked in Orlando at , , , "Star 94.5" and . Annie Sommers (Mari Ann Sollom) was that enthusiastic, warm and familiar voice heard on the air in many cities over the last 32 years. Annie has worked in almost every capacity in radio, from music director to program director and of course on-air talent. She started her long successful career in Minneapolis in 1977, and has been entertaining listeners in Atlanta, Orlando, Tampa Bay, Pensacola and Sarasota. One of her signature shows was the widely popular "Sunday Acoustic Brunch", which she created and aired in Orlando, Tampa Bay and Sarasota. In the course of her career, she worked with many famous artists and was a big supporter of local music artists. She also was a firm believer in giving back to the community and could be seen lending a hand and voice at various community charitable events.
Earl was the "chief meteorologist" on for many years.

Earl Finckle, 1927-2009: Charted area weather for years
Wrigley, Comiskey among institutions that relied on Finckle's forecasts
By Robert Mitchum Chicago Tribune reporter
July 6, 2009

With a homey sense of humor and a talent for forecasting the weather's fickle behavior, Earl Finckle became known throughout Chicago and the country as a reliable radio voice of rain-or-shine predictions. But with his private meteorological firm, Central Weather Service, Mr. Finckle also provided custom weather forecasts for a variety of local businesses and customers: groundskeepers at Wrigley Field and Comiskey Park, pilots planning a flight, cement and roofing workers concerned about rain and farmers tending to their crops. "If your forecasts are accurate, your clients come back," Mr. Finckle told the Tribune in 1991. Mr. Finckle, 81, died of kidney and heart failure Friday, July 3, in Highland Park Hospital, said Sylvia, his wife of 61 years. Mr. Finckle, who was born and raised in Chicago's Humboldt Park neighborhood, fell into his career of weather forecasting almost by accident, his wife said. When he aced an entrance exam upon joining the Air Force, Mr. Finckle told his superiors he was interested in pursuing cryptography. But his mother's Russian citizenship and Cold War politics prevented that career, and he chose the next best thing: meteorology. After training and working for seven years in the meteorology department at Chanute Air Force Base near Rantoul in central Illinois, Mr. Finckle took a compassionate discharge to take care of his teenage siblings when his mother died, his wife said. But his meteorological career continued to bloom, first with private Chicago-area firms like Murray & Trettel, then with his own private forecasting business, Chicago Weather Service. When Mr. Finckle began his company, he rented a small hut without air-conditioning on the grounds of Palwaukee Municipal Airport in Wheeling, where he would calculate forecasts with pencil, paper and a protractor. Starting with a handful of private aviators who used the airport, Mr. Finckle attracted new customers through accurate forecasts and hard work, former co-workers said. "He was a real leader in the area of long-range forecasting. ... His forecasts could be very specific, and many times very dependable." said Wayne Peterson, who worked with Mr. Finckle for nearly 30 years. "It was something special." With radio stations in Chicago and as far away as Orlando and Maryland depending on his forecasts, Mr. Finckle would wake up at 3 a.m. to prepare his predictions and begin calling in forecasts peppered with colorful "Earlisms," his colleagues said. "Earl had a lot of personality," said Mark Rhein, a senior forecaster with Murray & Trettel who trained under and worked with Mr. Finckle. "He was bigger than life, a very professional, very interesting character that had a good sense of humor and a good wit." "The most rewarding part of this job is when you see a forecast come out right," Mr. Finckle told the Tribune in 1991. "Even better, though, is when you were right and everyone else was wrong." Mr. Finckle also is survived by two sons, Larry and Keith; a daughter, Judy; a sister, Lois; and six grandchildren; A brother, Leonard, preceded him in death. A graveside funeral service will be held at 2:30 p.m. Monday at Shalom Memorial Park, 1700 W. Rand Rd., Arlington Heights.

Durkee stirred nostalgia on air

By Virginia Culver
The Denver Post
and "" was heard on and .
Ray Durkee hosted "Sunday at the Memories" on KHOW in the 1970s. (Special to The Denver Post)
Ray Durkee, a Denver radio personality for years, died unexpectedly June 28. Durkee died at his home in Bismarck, N.D., after suffering a heart attack. He was 70. Durkee was best known for his Denver show "Sunday at the Memories" on KHOW, where he played old tunes, old radio programs and even old commercials. The 1970s show was so popular that churchgoing listeners taped it because it was aired during church hours, said his ex-wife, Marilyn Ann Durkee of Denver. "Sunday at the Memories" was broadcast on 100 stations in the U.S. and Guam and even for oil workers in Saudi Arabia, his family said. Callers who weren't paying close attention sometimes thought the commercials he played referred to current prices. One time, he played a commercial that said a grocery chain was selling a pound of ground beef for 8 cents, said his son James of Denver. People raced to the store to get the bargain, only to be told that what they had heard was not the current price. For a time, Durkee broadcast from Tulagi, then a famous college dance hall in Boulder, and from the London House restaurant and ballroom on Colorado Boulevard. He had a program of oldies and broadcast two or three nights a week during the 1970s and 1980s, said Marilyn Ann Durkee. Ray Durkee had a day-in- history kind of memory, said his ex-wife. If someone asked him what date a certain musician premiered a song, Durkee could remember several other things that happened somewhere in the world on that same day. He retired from radio in the 1990s and then transferred all his vinyl and reel-to-reel recordings to CDs, his son said. Raymond W. Durkee was born in Aberdeen, S.D., on Aug. 27, 1938, and graduated from high school there. He attended Brown Radio Institute in Minneapolis and got his first job in Aberdeen. He then went to Bismarck, N.D., before moving to Denver in 1959. While at Denver's KTLN station, he piloted a small plane while giving the weather and traffic reports, said James Durkee. And giving those reports wasn't that easy because right below the cockpit was a wing, often obscuring his view of traffic. Durkee also worked for KOSI and KLZ. He joined KHOW in 1972. In addition to his ex-wife and son, he is survived by another son, John Durkee of Northglenn; daughters Robin Gayeske of Westminster and Raeanne Smith-Duca of Broomfield; 10 grandchildren; two great-grandchildren; and his brother, Jim Durkee of Aberdeen. A great- grandchild preceded him in death.
, the overnight personality on from 1973 to 1979. Greg became known for his kiddie show parody "

Uncle Buckeye's Kiddie Korner

," that aired in the last five minutes of his show. Sadly, Greg passed away yesterday, June 13, 2009 after a very long battle with the many complications of rheumatoid arthritis. Greg is survived by his wife Christine, sons Jason & Christopher of Deltona, and in Cleveland, Ohio brother Jerry and sisters Pat Miller & Antoinette.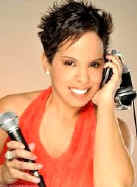 Crash kills Power 95.3 DJ
Erika Roman
Orlando Sentinel, The (FL) - Saturday, May 2, 2009
Author: Keith W. Kohn, Sentinel Staff Writer
A popular Orlando radio DJ was killed Friday when she tried to avoid debris on Florida's Turnpike and her car landed upside down underwater about 20 miles south of Osceola County. , 31, the morning host on "Power 95.3 FM", , was killed in the 1:30 p.m. single-car crash. A Florida Highway Patrol report says she was driving southbound on the turnpike in the right-hand lane and swerved to the left to avoid a lounge chair in the road. She then overcorrected her 2007 Nissan Sentra and drove off the highway and onto the shoulder, according to the report. That's when her car flipped several times as it traveled more than 50 feet to a roadside canal and came to rest upside down and submerged. An FHP trooper and another motorist went into the water to rescue Roman, the car's lone occupant. The other motorist was injured in his rescue attempt and was taken to a hospital, but the trooper was able to pull Roman from the water. He performed cardiopulmonary resuscitation for 20 minutes but was unable to revive her. She was pronounced dead at Lawnwood Regional Medical Center in Fort Pierce. In Roman's final note to friends about 8 a.m. on the Web service Twitter, Roman said: "Ready to go to MIAMI today! Gonna hang with the fam!!!" The radio station offered praise for Roman on its Web site: "Erika was a wonderful, passionate, caring person and she will be missed greatly by all of her friends and family. "If determination had a face, it would look like Erika Roman . If passion had a voice, it would sound like Erika Roman . And if character had a touch, it would feel like Erika Roman ." According to the station's biography of Roman, she was born and raised in New York City and had been in the music business for more than a decade. In her late teens, she was taken under the wing of New York entertainment impresario Sal Abbatiello of Fever Records. She promoted nightclubs for Fever Records while attending Marymount Manhattan College in New York, where she earned a bachelor's degree in communications and media.
In the late '60s Albert H. Risen, Jr. worked at WKLO-AM 1080, WAKY-AM 790, WINN-AM 1240, WKRX-AM 790, WLAP-AM 630 all in Kentucky and WXVW-AM 1450 in Jeffersonville, Indiana. Al would move to WKDA in Nashville, and later WSM, where he syndicated a country music show. Al worked at country-formatted in Orlando as well as in Ormond Beach in the '80s. Later Al spent many years working for the Post Office in Edgewater. Al died in New Smyrna Beach on April 18, 2009 at the age of 65.

Craig Allen
Soldinger
Craig Allen Soldinger 62, of Orlando, died Tuesday, April 7, 2009. He passed peacefully at his home surrounded by family and friends, after a two year battle with cancer. Craig is a veteran of the U.S. Army, where he served as a Ceremonial Announcer for the White House in the "The Old Guard". He spent his career in radio broadcasting, music promoting, and mostly in the film and television industry as a writer, producer and director. He served many years as the State President of the Florida Motion Picture & Television Association and is the current President of the Florida Cast & Crew Association. Craig is survived by his beloved daughter, Laurie Saunders, his son-in-law, Scott Saunders and his three grandchildren, Ellie, Emmy and Dylan Saunders of Orlando. He is also survived by his mother, Florence Soldinger, of Orlando, his sister, Eve Soldinger of Silver Spring, MD, and his sister, Jan Campbell and brother-in-law, Alex Campbell of Rockville, MD. A memorial service will be held Friday, April 10, 2009 at 10AM at Woodlawn Memorial Funeral Home, 400 Woodlawn Cemetery Rd, Gotha, FL. In lieu of flowers, please consider making a donation in Craig's memory to the MD Anderson Cancer Center of Orlando or to Cornerstone Hospice.
Published in the

Orlando Sentinel

on 4/10/2009
Charles L. Goulder
Charles L. Goulder, 63 of Daytona Beach, Fl., passed away on March 7, 2009. He graduated in 1963 from Mount Dora High School. Between 1959 and 1966 he was worked at , Mt. Dora, , Leesburg and , Orlando. After leaving radio in 1966 he began his career with the Orlando Fire Dept. riding the trucks at Station 1. In 1972 He was promoted to Lieutenant. In 1981 he was promoted to District Chief of Communications.

"Paul Harvey was one of the most gifted and beloved broadcasters in our nation's history," ABC Radio Networks President Jim Robinson said in a written statement. "As he delivered the news each day with his own unique style and commentary, his voice became a trusted friend in American households." He was 90. Known for his deliberate delivery and pregnant pauses, Harvey's broadcasts were heard on more than 1,200 radio stations and 400 Armed Forces networks and his commentaries appeared in 300 newspapers, according to his Web site. Harvey died at a hospital in Phoenix, Arizona, where he kept a winter home, said Louis Adams, a spokesman for the ABC networks. He was surrounded by family members when he died. "My father and mother created from thin air what one day became radio and television news," said Harvey's son, Paul Harvey Jr., in a written statement. "So, in the past year, an industry has lost its godparents and today millions have lost a friend." Harvey was born in Tulsa, Oklahoma. His radio career began in 1933 at KVOO-AM while he was still in high school. Harvey helped clean the station and was eventually was allowed to fill in on air, reading news and commercials. In 1990 Paul was inducted into the National Radio Hall of Fame and in 2005 he received the Presidential Medal of Freedom from then-President George W. Bush.


ABC Special Courtesy of ABC, and
Rick Beckett, whose career evolved from a Top 40 rock jock into an acerbic talk show host, died of a heart attack on February 26, 2009 in Grand Rapids, Michigan. He was 54. Rick's first full-time job was at in Cypress Gardens. In 1984 Rick returned to Florida and Haines City to work at . Rick was born in Kalamazoo, Michigan then the family moved to Grand Rapids shortly thereafter. His radio career began while he was still in high school at Union High School in Grand Rapids. Beckett's last entry on his blog was a quote from Leo Rosten: "The purpose of life is to matter, to be productive, to have it make a difference that you lived at all -- using the talents that God has given you for the betterment of others."
One of the original Voices of WWV has passed away. The recorded voice of Time and Frequency Station WWV has fallen silent. This with word that announcer , of Atlanta, Georgia, who gave WWV its human touch passed away on Thursday, February 19th. WWV is the oldest continuously-operating radio station in the United States, first going on the air from Washington, D.C. in May 1920, approximately six months before the launch of KDKA. WWV's main function is the continuous dissemination of official U.S. Government time signals. Known in the broadcast world as Don Elliot, Heald had distinguished career that ranged from work at Atlanta Georgia's WSB-TV as general manager to his automated and internationally heard WWV broadcasts on short-wave. He was also the voice of the Audichron telephone dial-in Time -Weather - Temperature service and of the Protestant Hour radio show for over 40 years. For nearly five decades Heald narrated the televised Christmas Eve service from Atlanta's Episcopal Cathedral of St. Philip, where he served as a vestryman, junior warden and senior warden. Heald was originally from Massachusetts, but came to Atlanta via Lakeland, Florida. He was a graduate of the University of Florida at Gainesville and began his broadcast career after graduation when he accepted a position at where remained for three years. In Atlanta he spent much of his spare time devoted to public service work with charities and civic clubs.

Bill was a veteran of the United States Air Force, and a past member of Ormond Beach Rotary, the Daytona Beach Chamber of Commerce, the National Association of Broadcasters, the United Way and a variety of other civic organizations during his career. Before his retirement he was the director of the

Daytona Beach News-Journal

InfoNet Services. Prior to working at the News-Journal he enjoyed a long career in radio broadcast management at Daytona Beach as well as , Deland, Orlando, and Ohio which spanned more than 30 years. Bill was a life long St. Louis Cardinals fan.
Brantley Slaughter
passed away on January 6, 2009. Brantley was a Chief Engineer at and . Brantley's contributions to the community are innumerable as were his acts of kindness to others. He was involved in local schools, charities, churches, government and civic improvement causes. Many of us called him fondly the "Oracle of Orange County" because of his civic activism and desire to help those less fortunate than himself.
Brantley Slaughter, 78, constant champion for 'the little guy'
Linda Florea
Orlando Sentinel Staff Writer
January 14, 2009
Community activism brought out the best in Brantley Pate Slaughter. Orange County schools, fire stations, parks and individuals all benefited from his energy. He was known as the unofficial "mayor of Orlo Vista" throughout that little community just west of Orlando -- the person to consult when you needed help dealing with a government agency or official. "He always championed the cause of the little guy -- he'd expose stories of people who got mowed down by overbearing government, and he'd keep at it until he got the result he wanted," said Orlando Sentinel columnist Lauren Ritchie. "For Brantley, right was right and wrong was wrong, and he didn't care who got in the way." Slaughter died Jan. 6 from a heart attack. He was 78. An Orlando native, Slaughter worked with electronic equipment during a hitch in the Army. Later, he worked as an engineer at an Orlando radio station that evolved into what is now WKMG-Channel 6, helping it make the transition from radio to TV. Charlie Bibber, another Orlo Vista resident, said he thinks Slaughter's activism was spurred by the Orange County School Board when it sought to take his home for the construction of Valencia Community College on Kirkman Road. Lawyers came at Slaughter with condemnation lawsuits, but not until a Valencia trustee asked what he wanted was a deal reached. Slaughter promoted community parks and better schools and lobbied for street lights and sidewalks. He and his blue truck were a daily sight at the neighborhood Publix, picking up food to deliver to the needy and elderly. He was happy to support other causes, too, and was well-known in nearby Pine Hills and farther north in Apopka. Until health problems made it too difficult for him, he and his wife, Wauneeta, would travel to Kissimmee on Saturdays to share ice cream with children at "Give Kids the World." In the mid-1970s, he operated two community newspapers that he wrote and edited from home and often delivered himself. "If they [politicians] were doing something that was not quite right, it would be in the paper," said Bibber, who knew Slaughter for more than 30 years. "He tried to keep people honest." Slaughter regularly attended school board and Orange County Commission meetings, and when he concluded that a particular politician was doing the right thing, he often helped out with the official's re-election campaign, regardless of party affiliation. "A lot of people sit around and complain to themselves and neighbors about what is wrong, and too few people roll up their sleeves and do something about it," said former county Commissioner Teresa Jacobs, who served from 2000 to 2008. "His purpose in life was to try to find a way to help other people. People like that always make a difference." And when Slaughter found a cause, he was dogged in his efforts "Brantley was as persistent as he was ornery. He didn't care how important someone thought they were or how small they thought his issue was," said Sentinel columnist Scott Maxwell. "If Brantley thought a U.S. senator or lieutenant governor could help him get Orlo Vista kids another ball field, he'd try to track them down -- and usually didn't quit until he did. "I remember one time, years ago, when Brantley called and I could hear beeps in the background, and people ordering him to hang up the phone," Maxwell said. "Turns out it was doctors. Brantley was in the hospital -- literally moments away from surgery and with the sedatives starting to take effect. But he told the docs he had to get out the word about problems at a school-crossing zone right then -- in case he never woke up."
In addition to his wife, Slaughter is survived by two sons, David Slaughter of Orlando and Mike Slaughter of Ontario, Canada; daughters Sue Slaughter of Orlando, Colleen Moore of Lancaster, Ky., and April Emigh of Birmingham, Ala.; nine grandchildren; and eight great-grandchildren.
Linda Florea can be reached at or 407-420-6063.
Copyright © 2009,

Brantley Slaughter passed recently. talks of his memories of Brantley.
Brantley was our engineer at and back when I was working at both stations in 1968-1970. He was a very nice guy and a great engineer. I remember one time we were having problems with our control board at the FM station in Winter Garden (license was for Mt Dora). The tower was so close to the building that it was causing problems with the sound. Brantley fixed the problem by covering the entire control room with copper mesh wire. That meant taking down all of the wall and ceiling panels. It was a mess. The room was about 10x10 and the room next to it was about the same size that held the transmitter and the bathroom. That was one small station. The tower was just a few feet from the building and it was very tall. Long since gone but my memories of Brantley and the stations live on.
2008
Community Mourns Death of
Published in Hometown News
Dec 11, 2008
By Jenet Krol

COCOA - An integral part of the community, Cocoa resident dedicated her life to improving the lives of those around her. Mrs. Jones, who died Dec. 2 at the age of 101, will be remembered as a teacher, a leader, and to many, a mother figure. She died while visiting family in California, said the Rev. Oliver Wells, pastor of Greater St. Paul Baptist Church in Cocoa. She will be missed by friends and family, but her influence will be felt for many years to come, he said. "Her life was woven into the fabric of this community," said the Rev. Wells. "I saw her life as a bridge. She was a bridge for all of us to get to where we are now." Born in Quincy, Feb. 26 or 27, 1907, Mrs. Jones moved to Cocoa in 1925. She married Osborne Herman Jones two years later. Together, the couple had three children, Robert, Anna Laura and Rebecca. In 1966, Mrs. Jones started a preschool/kindergarten by mortgaging her home on Magnolia Street. The school began with 25 students in a garage apartment at her home. Later, a school was built on Poinsett Drive, which she operated for 30 years, teaching both black and white children. Known by her former students as Mama Rosa, it was at this school where Mrs. Jones inspired many of Cocoa and Rockledge's future black leaders. Dick Blake, who worked as Brevard County's first black principal at Cocoa High School and now serves on the Rockledge City Council, was a kindergarten student of Mrs. Jones. He said he owes his success to her early tutelage and training. "She was a master teacher," he said. "She made learning exciting and made students feel so good about themselves. I don't know any person who had such love and admiration for her students. I am so grateful for the influence she had on my life." She also worked together with Harry T. Moore, one of Brevard County's most influential civil rights activists and founder of Brevard County's branch of the National Association for the Advancement of Colored People. Mrs. Jones served as the chairperson of the membership committee of the first local branch of the NAACP. She also worked with him on Brevard County's first black newspaper, "The Script," and served as a radio personality on 's "Open House" from1965-1968, reading the news. Always involved in civic and social events, the Rev. Wells said Mrs. Jones also had a wonderful gift of gab. "She knew hundreds of poems and could rival any toastmasters competition," he said. In 1999, Mrs. Jones received the distinction of having a street renamed in her honor. The Cocoa City Council wanted to recognize people who were influential to the community while they were still living, said Joan Clark, Cocoa city clerk. Poinsett Drive was renamed Rosa L. Jones Drive. "She was chosen because of her outstanding contributions to the community," said Ms. Clark. Mrs. Jones was a member of Mt. Moriah AME Church and is survived by her daughter, Rebecca Baker of Cocoa, 11 grandchildren and numerous great-grandchildren, said the Rev. Wells. The Rev. Wells said he is happy Mrs. Jones got to experience having a street named after her, and got to see the first black person elected as the president of the United States. "She had a heart that cared about people and wasn't afraid of putting herself on the line for the concern of other people. The community will miss Rosa Jones."
Passes
'Little Daddy' Grace was voice of rock 'n' roll, gospel
Martha Phifer
Sentinel Staff Writer
December 6, 2008
Melvin W. Grace Sr., known as "Little Daddy" during his years as the morning disc jockey at , died of pneumonia Nov. 24. He was 79. Born and raised in Miami, Grace was in junior high school when he became curious about on-air radio personalities. During a time when black disc jockeys were unheard of, Grace asked his mother if he could meet a disc jockey she enjoyed listening to. Grace began observing the DJ on weekends, until the day he left Grace alone in the booth. When the record ended and Grace took over, the station's owner called, asking who the unfamiliar voice was. That day marked the start of Grace's lifelong career in radio, making him one of the first black voices on the airwaves in Florida. In high school, Grace continued his radio gig but made time to perform with the Melody Echoes, a gospel group he formed with three friends. The group made its on-air debut soon after and eventually performed live at Carnegie Hall in New York and in South Florida. Grace worked at stations in Miami, Jacksonville and Daytona Beach, often commuting between cities during his early years. It was while working in Daytona Beach that he made the switch to rock 'n' roll and took on "Little Daddy" as his on-air name. When the station was sold, he was hired as the morning disc jockey for WOKB in Orlando, where he remained from 1957 to 1978. In addition to radio, Grace hosted Harmony and Grace, a Sunday morning TV show that featured local gospel artists on WESH-Channel 2. He also was known for the dances he held during summers and on weekends. "He hosted teen dances . . . to give young people something positive to do," said Steve January, his former general manager at WOKB. They were yearly galas, where boys dressed up in tuxedos and girls wore their best dresses, he said. Francina Boykin remembers Grace as the disc jockey who kept youth out of trouble by hosting those dances throughout Central Florida. "Little Daddy, as we called him, brought us all together. We didn't have violence. It was just a bunch of kids dancing," Boykin said. Grace moved to Jacksonville in the early 1990s. He was back at WOKB from 1998 to 2004, when he left the station for good to return to gospel. He was known as Deacon Melvin Grace at a station in Brevard County. "Melvin meant a lot to everybody," January said. "He gave the wisdom that he had on the air and was very knowledgeable about music. He loved young people." Grace married Theodora LaFleur in 1945, his son Melvin Grace Jr. said. The couple had six children. She died in 1960. Melvin Grace Jr. said his father was a very kind, giving and compassionate man who loved people and would give his all to those in need. He was profound, knowledgeable and wise, he said. Grace is survived by more than 30 children, according to friends and family. Marvin C. Zanders Funeral Home, Apopka, is handling arrangements.
Martha Phifer can be reached at or 407-420-5259. Copyright © 2008,
Passes

Legendary radio programmer of KHJ/Los Angeles "Boss Radio" fame and other stations in the 1960s and 1970s, and who along with his business partner Lester Eugene "Gene" Chenault formed the radio syndication company Drake-Chenault in the late-1960s and early-1970s, which specialized in jingle packages and automated music formats for AM and FM radio stations, died from lung cancer in Los Angeles on Nov. 29. He was 71.

Howard Feingold, 88, passed away peacefully at the stroke of midnight on Saturday, November 22, 2008. From his very early years working in plastics, where he engineered many new innovations in the industry, to his years with Boeing at the Cape, Howard was always giving attention to the community, including United Way and many other various local charities. He was lauded by many as Brevard's most successful radio time salesman, for many years representing the famous , and . As well as serving as Local and National Radio Sales Managers. Howard also took great joy broadcasting on the air. Many Brevard physicians will remember his TV interview shows highlighting their varied specialties, and many local listeners tuned into each week for his "A Man And His Music" radio show of music by great artists through the years. Combining his radio career with the local surfing festivals, Howard was the driving force bringing many surfing legends to Brevard. He was predeceased by his wife of 60 years, Helen, and his son, Stanley Feingold (Stan Lee). Surviving are his loving and devoted daughter, Dale Daniels of Palm Bay; granddaughter, Corinne Slagoski (Todd) of Palm Bay; great-granddaughter, Hannah Slagoski of Palm Bay; great-grandsons, Aaron and Kevin Slagoski of Palm Bay; grandson, Nathan Feingold (Andrea); great-great-granddaughter, Isabel Feingold of New Braunfels, TX; sister, Irene Berger of Viera; cousin, Ruth Stempel of Eastchester, NY; and sister-in- law, Olga Walsh of Cranston, RI, as well as many years-long friends that will truly miss him. No memorial service per Howard's request. Donations may be made to Brevard Achievement Center, 1845 Cogswell Road, Rockledge, FL 32955. Correspondence to the family may be sent to PO Box 1346, Melbourne, FL 32902.

died Tuesday, September 30, 2008 at home. He was born July 2, 1927 to Carl Gilbert and Mattie Viola Cook Collins, Sr. in Panama City, FL. Survivors include his wife of 17 years, Elissa; sons, Michael Collins and Pat Collins; daughter, Kay Matthews; son, Carl (Gil) Collins; stepsons, Kerry Palin, Jeffrey Palin and Douglas Palin; eight grandchildren and seven great grandchildren. He was preceded in death by his wife, Eileen and sister, Winelle. He was a member of First Baptist Church of Melbourne, the Masons and Rotary Club. A US Army veteran, he had a wonderful sense of humor and in the 1950s was a pioneer in starting in Brevard. He was known as "Mr. Radio". He also worked for WRKT. In 1959 he went to work for Lockheed as a systems engineer until his retirement in 1991.

Retired Florida Highway Patrol Sgt. died Monday, August 6, 2008, from injuries suffered in a car accident. Humphries spent 27 years at the Highway Patrol before retiring in 1980. He helped create a weekly television program called The Law and You, which addressed local law e
nforcement and community issues. He also did daily traffic reports on .

From The Orlando Sentinel
'Photo icon' Tom Marshall, 71, charmed thousands of kids
Linda Florea
Sentinel Staff Writer
July 11, 2008
If you've had a child in preschool or day care in Central Florida, chances are you own a portrait taken by Tom Marshall. Marshall, who captured the faces of more than 500,000 children in black-and-white candid photos during the past 35 years, died of carcinoid cancer Wednesday at his home in Thornton Park. He was 71. "Tom is a photo icon -- there is no one else like him," said Pam McComb, assistant director of First Presbyterian Church of Orlando weekday school, where he has been taking student photos for more than 25 years. She still has photos on her wall of her own children, now 26 and 29, when they were young. "You could walk into many, many homes in the area, and there will be a wall of Tom Marshall." Parents raved about the photos, one even saying that during a hurricane evacuation she grabbed her jewelry and "Tom Marshalls." But Marshall always kept his work in perspective. "Look, this is a fun way to make a living," he said in a 2001 interview with the Orlando Sentinel. "In the grand scheme of things, it's not that significant. It's not finding cures for diseases or feeding hungry children. I don't get carried away." Thomas Marshall Ferguson was born in Ben Avon, Pa., and studied broadcasting at Northwestern University in Chicago, while announcing football, founding the Northwestern Jazz Society and hosting a jazz radio show. In 1958 he joined the Illinois National Guard and later moved to St. Louis, where he and other investors bought a radio station, and he dropped his last name. He was so impressed with Winter Park during a visit with his retired parents in 1970 that he moved his family to the area. In Orlando, Marshall worked at a number of projects including emceeing, publishing, radio and television. He was host of a popular late-night talk show on , which later migrated to . But it was his knack for taking candid pictures of children that made him a household name for many families. "One reason why he started doing it is because he hated those posed color pictures in school," said his daughter, Stephanie Ferguson of Winter Park. Ferguson said she has been helping her father since he started in photography, first in the dark room, then on the computer, and has gradually worked into taking the photos. She said he would take one to three photos of each child and be out of the classroom in five minutes. He had an easy rapport with his young subjects. Since about 2000, Marshall and his wife, Lynn, have been supporters of the Orlando Ballet and among the founders of Friends of Orlando Ballet. He also survived by his son, Joshua Ferguson of Tuckahoe, N.Y., and two grandsons. Ocoee Family Funeral and Cremation Chapel is handling arrangements. There will be a memorial service at 10 a.m. Tuesday in the Opera Hall at the Dr. Phillips Performing Arts Center.
, 72, Winter Garden, died Sunday, June 15. He was born in Independence, MO, and lived in Winter Garden for 24 years. He attended Kansas University and served in the Army National Guard. He established PDQ Printing in Orlando before opening West Orange Quick Print with his wife, Gayle, in Ocoee. Prior to his printing career, he was part of the management team at . Survivors: wife of 21 years, Gayle Davidson Siegfried; sons, Thomas Craig Jr., Michael Martin and wife Kim, all of Winter Garden, Steve, Winter Park, Kevin Martin and wife Kara, Ocoee; daughters, Lisa Bohn, Sarasota, Laura Toshie and husband Miles, Winter Park; grandchildren, Sasha Bohn, Peter Bohn, Nicholas Bohn, Hannah Toshie, Abbey Toshie, Gabriella, Jacob Martin, Zach Martin, Leigh Anne Martin, Victoria Martin. In lieu of flowers, memorial donations can be made to the charity of one's choice. A celebration of Tom's life will be held this Thursday, June 19, at 7PM at Baldwin-Fairchild Funeral Home, 428 E. Plant St., Winter Garden. The family will receive visitors from 6-7PM. All family and friends are invited to a reception at the Siegfrieds' home immediately following the celebration.
Published in the Orlando Sentinel on 6/18/2008.

Passes
Dick Camnitz aka reports the passing of an Orlando radio legend. known as "the weird beard" on has lost his 2 year battle with Cancer. Bill requested no formal funeral or memorial service but there most likely will be a celebration of his life at some later date. Stay tuned for details as they become available.
Longtime Orlando Radio Giant Jr. dies of cancer at 71

Rich McKay Sentinel Staff Writer May 27, 2008
Before the homogenization of radio, it was the voice of "The Weird Beard" who ruled Orlando's airwaves with rapid-fire banter, free-style record selections and a zaniness that has all but been sterilized out of existence. The voice of Weird Beard, a '60s- and '70s-era disc jockey for -- fell silent a little after 1 p.m. Saturday when he succumbed to a long fight with intestinal cancer, his son said. Vermillion was 71. "The chemotherapy had just worn him out," his son, William Fred Vermillion, said Monday from his Orlando home where a number of longtime friends and well-wishers gathered. There was no formal announcement and no funeral or service is planned, the younger Vermillion said, following his father's wishes. But news of the elder Vermillion's passing spread across Internet websites devoted to radio days of yesteryear. , whose late father once owned the Orlando station, said that Vermillion should be remembered not only for his on-air presence, which was a must-listen for young people wanting the Beatles and later Jimi Hendrix, but for his uncanny ability to pick tomorrow's top songs before anyone else. "He was known as 'B-side Bill' because he'd listen to the flip side of a record, not just the A-side that the record producers were promoting," said Rutledge, now of Memphis, Tenn. "He was truly a legend, nationally known, everybody and his brother knew Weird Beard," he said. Former colleague , now of Milwaukee, said Vermillion is credited for putting Van Morrison's "Brown Eyed Girl" on the top-40 lists of the country back in 1967. After leaving the station before it was sold and automated in 1982, Vermillion became a recording engineer for BeeJay Recording Studio where he helped make albums for bands such as Molly Hatchet, Blackfoot and Judas Priest. In addition to his son, the elder Vermillion is survived by his wife Bonnie Vermillion of Winter Park; his brother Robert J. Vermillion of Great Falls, Mont.; daughter-in-law Brenda Vermillion; grandson Christopher Vermillion; and granddaughter Anastajia Williams.
Rich McKay can be reached at or 407-420-5470. Copyright © 2008,

Pamal Broadcasting's Hernando-Ocala general manager Tom Franklin passed away Friday May 9, 2008 from an apparent heart attack.
From

The Citrus Chronicle

By Mike Wright
To hear his friend Jackie Boring put it, Tom Franklin had a "wonderful mind." Former Citrus County Commissioner Josh Wooten playfully sparred with Franklin while the two talked politics on TV. Then Franklin got into the political ring himself, running for county commission against another friend, incumbent Vicki Phillips. All three were in shock Friday after hearing that Franklin died of a heart attack suffered while he and Boring were on their way to dinner. "Citrus County just lost a wonderful mind," Boring said. "He could have really helped. I used to say his brain was fantastic, phenomenal and fun. He would find a solution to almost everything. If that solution didn't work, he'd find another one." Boring and Franklin were on their way to the Outback Steakhouse at around 5 p.m. Her car was stopped for the red light at the intersection of County Roads 491 and 486 when Boring said she noticed Franklin gasping for breath. Another motorist saw the trouble and called 911. Franklin, 60, was rushed to Citrus Memorial Hospital by ambulance, where emergency workers were unable to revive him, Citrus County Sheriff's Capt. Richard Wesch said. Franklin, who suffered a heart attack in 1999, spent much of last week in the hospital with abdominal pains, Wooten said. He saw Franklin on Wednesday at the Citrus Hills Information Fiesta and again Friday at lunch. "He seemed to be doing really well," Wooten said. "I spent two hours with him right before this happened. We were having lunch, talking about old times." Franklin was general manager of WRZN-AM. He held the same position for four years at WYKE-TV, where he and Wooten spent a half-hour each week discussing politics on "We Have Issues." Franklin also had intense interest in the county's history and its development. He served on the blue ribbon committee that developed Citrus County's first comprehensive growth-management plan. In January, Franklin announced his campaign for county commission in the Republican primary against Phillips. County Administrator Anthony Schembri notified Phillips and other commissioners of Franklin's death. Phillips said she and Franklin were friends. "I've known him since he came to this county," she said. "He's always been a perfect gentleman and a fine man. I'm just so sad."

Thelma Tharp a very independent, senior advocate passed away on April 25, 2008 after suffering from an infection. She was 97. Thelma retired to Winter Park in the late 1980s and became the voice of seniors on her radio show called "Senior Networking" which ran on both and . Thelma did her own marketing and found her sponsors during her eleven year run on Central Florida Radio.
TalkStar Radio Morning Co-Host Dies
Courtesy of Radio Ink
WHITE SPRINGS, FL - March 27, 2008: Kim Matthews, co-host with Ed Shiflett of TalkStar Radio Networks' American Daybreak morning show, has died at age 40, the network reports. Matthews, known on the air as TalkStar Kim, also served as Production Director for the company's White Springs TV satellite network. TalkStar CEO Victor Ives said in a statement, "It is hard to think of what the mornings will be like without the banter between Kim and Ed. We have already been getting calls from listeners saying they are missing the radio show. It is now our sad duty to report the reason why the show isn't being aired. The bright light of her humor and grace has been dimmed. But Kim Matthews will not be soon forgotten." The local affiliate of The TalkStar Radio network is .

Kimberly Ann Matthews was born on June 29, 1967 in Saddlebrook, NJ, and grew up in Lincoln Park, NJ. She moved to Florida in 1989 where she spent her remaining days. She passed away peacefully on Wednesday March 26, 2008. She was the loved radio personality of TalkStar Kim on American Daybreak on local station TalkStar 840 AM and nationally on the TalkStar Radio Network. She was also the Production Director of White Springs TV a small national movie channel for cable systems and TV stations. She is survived by Parents: Linda and Terrence Matthews. Children: Samantha, Amy, and Kelley Mackey. Grandchildren: Maria Lea and James Mackey. Sisters Dawn Kaisen, Debbie Matthews, and Kelly Higgins and her loving companion Ed Shiflett.

Peter G. Deitchman, 71, of Etowah, North Carolina, passed away on Tuesday, March 18, 2008, at Park Ridge Hospital. He was born in New York City, the son of the late Stanley Deitchman and Ida Levin Deitchman, and had also resided in Florida before moving to the mountains of Western North Carolina. His true love was radio broadcasting, specifically "smooth jazz." After spending several years at the University of Central Florida's radio station , he retired to the mountains of North Carolina to become part of the family in Brevard, North Carolina. His love of contemporary jazz had him hosting "Jazz Lite" and more recently a Sunday "Jazz Brunch." In recent years, his illness was overcome with the encouragement of the Cardiac Rehab Center at Park Ridge Hospital and his poker buddies at the Opportunity House, whose company was always a "Royal Flush." He is survived by his loving wife, Marie, and her children, Amy and Matt Collier; Vicki Deitchman, friend and mother of his children; daughter, Lauren Kessler and her husband, Lewis; son, Marc Deitchman; two grandchildren, Sam and Carly Kessler; his sister and friend, Sue Kahn; and nephews, Steven, Gary and Daniel Kahn.
A memorial service celebrating his life will be at 1 p.m. on Sunday at Thos. Shepherd's Church Street Chapel. Chaplain Art Slagle will officiate. In lieu of flowers, memorials can be made in his name to Park Ridge Hospital, Cardiac Rehab Center, P.O. Box 1569, Fletcher, N.C., 28732 or to FISH, P.O. Box 2411, Hendersonville, N.C., 28793. An online guest book is available for family and friends by visiting .

Orlando Sentinel - March 4, 2008
BANTA, GORDON, June 14, 1937 - Feb. 29, 2008. Gordon was born in Patterson, NJ. He was a member of the US Navy and the teamsters. He is survived by wife Lisa, children Joseph, Teresa, Gordy and daughter-in-law Sarah; grandchildren Sophia and Marcus; former wife Gracie and Charlie; four brothers. Gordon loved horses, boxing, the New York Yankees and animals. A memorial service will be held on Sunday, March 9th at 5:30PM at 2130 Fawsett Road, Winter Park 32789. Friends and family are welcome. Gordon was heard on with on a program called "The Singles Connection, a talk show for singles. Gordon appeared on 's ''Psychic Wednesday''.

came to Orlando in 1969 and worked as general manager and editorial spokesman at WFTV-Channel 9. When the station was sold in 1984, he became head of the new owner's broadcasting division. Windsor also dabbled in radio. The corporation he formed, Comco, Inc. had interests in two Venice, Florida stations; WAMR-AM 1320 and WRAV-FM 92.1. Stations in Central Florida included , as well as . A "Celebration of the Life of Walter M. Windsor" will be held from 7 to 10 pm on Monday, March 10, 2008 at the Orlando Repertory Theatre (Universal Theatre) in Orlando, 1001 E Princeton Street, Orlando, Florida 32803. Walter's family has setup a tribute website to Walter at
, 86, of Orlando, FL, formerly of Huntington, WVA, died Saturday, January 19, 2008 in Orlando. She was born March 26, 1921 in Huntington, a daughter by birth of Sandor Lagun and Rae Marguerite Cuttler Jaffe. Shew was a member of the B'nai Sholom Congregation and very active with the Surfside Players in Cocoa Beach, FL, having served as president and acted in a number of productions. She was preceded in death by her husband, Theodore Anthony "Ted" Eiland, with whom she owned and ran WKKO radio station in Cocoa, FL, and her father Isidore Jaffe of Huntington. She is survived by her four sons, Howard A. Eiland, Stuart A. Eiland, Robert A. Eiland and Richard A. Eiland; and 10 grandchildren. Graveside services were held on Thursday, January 24, 2008 at the B'nai Israel Section of Spring Hill Cemetery, Huntington, by Rabbi David Wucher. Expressions of sympathy may be made to B'nai Sholom Congregation, P. O. Box 2674, Huntington, WV 25726.
2007
Passes

Orlando Business Journal Staff Writer Bob Mervine died Wednesday October 17, 2007, after a brief hospitalization at Florida Hospital Altamonte. Mervine, 60, covered hospitality and tourism and media for OBJ since joining the staff full time in August 2001. Prior to that time, Mervine worked as a publicist for Walt Disney World and for The Villages. He previously worked as a broadcast journalist as well. In the years he was with OBJ, Mervine won a number of regional and state awards, including a Society of Professional Journalists Green Eyeshade award, as well as being part of the OBJ team that won a Society of American Business Editors and Writers award for the 2004 hurricane coverage and its impact on local businesses. "We are greatly saddened at the news of Bob's death, but want to thank all those in the community who phoned or e-mailed during his hospitalization," says Editor Cindy Barth. "We always knew Bob was a well-known figure about town, and we know he will be sorely missed by all those who had the opportunity to meet and to know him." A memorial service and tribute to Mervine will be held Sunday, Oct. 21, from 2-4 p.m. at The Peabody Hotel, 9801 International Drive. Attendees are asked to remember him by wearing Hawaiian shirts to the service.
Keith Lippert
Radio Voice Of High School Football Dead At 47 broadcaster , died of a heart attack on Friday, October 12, 2007, just hours before he was to broadcast a high school football game. Lippert was known as "the radio voice of high school football in Brevard County." The game featured Space Coast High at Melbourne High. Lippert, was 47. He also hosted "Friday Night Locker Room with Keith Lippert". He was treated at the scene and then transported to Holmes Regional Medical Center where he was pronounced dead. A memorial service is scheduled for Saturday at a location to be announced. In lieu of flowers the family requests donations toward a scholarship it is creating for aspiring sports radio broadcasters. Funeral arrangements are being handed by Wiley-Baxley Funeral Home in Rockledge.

April 1, 1947-September 30, 2007-Arthur Christman better known as Bob " The Cruiser " Cummings , a DJ with "Blizzard Radio" for three years. Bob began his career in radio during his stint in the Army during the Vietnam era. Bob passed away at home and, instead of a memorial service, his ashes were scattered at sea from the Flagler Beach pier. Bob leaves his wife of 25 years, Linda Christman, three sons, a daughter and four grandchildren.
Paul Yeskel has spent over 30 years in the music business with experience as a concert promoter, on air personality at , artist manager, talent agent. In 1985 Yeskel established Aim Strategies, an independent promotion and marketing company specializing in Rock promotion and retail tracking. Aim was a pioneer in new technology by developing the first computer software for tracking radio play and retail sales as well as being the first promotion entity to deliver radio reports to their clients via fax. In 1994 Aim became the first company to promote what was to later become the AAA format. Paul passed away in his sleep in the early hours of Sunday, September 23, 2007. He was 56.
Passes
has informed us of the death of . Fred has supplied loads of information, pictures and great stories to this website. Read about his day as a "nude model" at , as Sean King, his very funny tale of his time at as well as great photos from "CK101" and photos and memories of . We will have more details as they become available.
Fred Klein's Obituary From Lancaster Online
Frederic Ferree Klein, 71, died Saturday, July 28, 2007 at the Lancaster General Hospital after a long battle with Parkinson's disease. Fred was born on February 4, 1936 in Lancaster. He was preceded in death by his parents, Professor Frederic Shriver Klein and Florence Haenle Klein of Lancaster. Klein graduated from Manheim Township High School, and attended Mercersburg Academy. He also studied at Franklin and Marshall College. He was a veteran of the US Air Force during the Korean War. In the early 60s he obtained his first job at WGAL radio on an afternoon jazz show. He made a switch to rock 'n roll at WLAN radio in 1963. He continued to work along the East Coast as a D.J./Radio announcer including stints in Cape Canaveral and Cocoa Beach, Florida. In 1987, he returned to Lancaster and was employed by Friendly Transportation. Fred's interest was always music, especially jazz, big bands, and later, Rock 'N Roll. He also was especially fond of animals, and he made many contributions to the Lancaster County Humane League. He was a life-long member of his family's Shriver Homestead, an historic Civil War museum in Union Mills, Maryland. He is survived by his sister, Joan Klein Weidman of Millersville, and three children, Joseph Shriver Klein, John Wayne Klein, and Julie Anne Klein. He has six grandchildren and three great grandchildren. A private interment will be held at the convenience of the family. Memorial contributions in Fred's name may be sent to Union Mills Homestead, 3311 Littlestown Pike, Westminster, MD 21158, or the Parkinson's Disease Association, 1250 Hyland Blvd., Suite 4B, Staten Island, NY 10305. Arrangements entrusted to Auer Memorial Home and Cremation Services, Harrisburg.
Daytona Beach News-Journal (FL)
DAYTONA BEACH - Sanoma Robertson's career in advertising covered the gamut from copywriter, sales representative and producer of television and radio programs. Along the way, she stayed active with the busy lives of her five children as well as civic activities. Sanoma Jean Melham Robertson, 79, an area resident since 1966, died Tuesday, July 10, 2007 at her Ormond Beach home. Born in Sioux City, Iowa, her career began as an assistant to the national sales manager of the CBS affiliate TV station. In time, her talents branched out to creating newspaper ads and working in public relations. Locally, she began working for The Daytona Beach News-Journal as a classified advertising sales representative, later joining radio and Roberson Communications, where she won the top award nationally from the American Advertising Federation for creating a Sunday supplement for the Nursing Home Association. Helene Roberson, former owner of the company and longtime friend, described Robertson as "a great friend and mentor to me for her work ethic and devotion to her family." She also worked at radio, New Smyrna Beach, and WCEU-TV as a producer in 1988, then director of development and public relations until 2001. "My mom was hard-working, but she always made time for activities for all her children and grandchildren and had the loudest cheers in the audience," said one of her daughters, Vicki Foley of Ormond Beach. " 'Sittoo' (Lebanese for grandmother), as her grandchildren called her, also attended all of their events," she added. Robertson was one of the founding members of Holy Cross Orthodox Church, Holly Hill. She served as president of the Daytona Beach Advertising Federation and won its Silver Medal Award in 1980. During the 1970s and 80s, she was active in numerous organizations, including the founding committee which created the fundraiser "Puttin' On The Ritz" for the Children's Home Society, the American Cancer Society, the Palmetto Place Advocates and the Daytona Playhouse, where she was a cast member of many musicals performed in the late 1960s and 1970s. An avid reader, she also enjoyed family genealogy, bridge, travel, crocheting, writing letters to family and friends, music, plants and flowers, but most of all, she enjoyed playing practical jokes on her friends. Additional survivors include a son, Thomas, Bunnell; three daughters, Denise Rossi, Ormond Beach; Carol Davis, Charleston, S.C., and Jaime Winkelman, Winter Garden; a brother, Thomas Melham; two sisters, Barbara Fangman and Beverly Swanson; and 10 grandchildren. Memorial donations may be made to Holy Cross Orthodox Church, 375 Fleming Ave. Ormond Beach, FL 32174. Lohman Ormond is in charge.
6-29-07
let me know about Dick Sollom's passing.
Richard G. "Dick" Sollom passed away June 1, 2007 at age 67. Dick was born April 3, 1940 in Grand Forks, ND. He moved to Orlando in 1974. He served in the U.S. Army, worked in radio as part of the team of Rick and Dick. Dick is survived by his sister, Shirley Foster and, her husband Porter L. Foster, Jr. of North Dakota.
Passes
Thanks to for this information on John.
Over the years John worked for several of the area newspapers including the then FTU (now UCF) newspaper, The Winter Park Corner Cupboard newspaper, The Orlando Sentinel, The Sanford Herald, and others. He was a regular at in Orlando back in the 1970s. Most recently he worked for Wal-Mart in Sanford. Just a few of those who attended a remembrance luncheon were: Dennis Snyder, Mrs. Malcolm Tate and Son (of Malcolm's Hungry Bear), Greg and Mary Anna Gentleman, , Gary & Bonnie Taylor & son Charlie, Lee Olson, Todd Persons and Henry Johns.
Donald Ammon
's obituary as it appeared in the Orlando Sentinel April 11, 2007
ORANGE CITY - Donald V. Ammon, 80, of French Avenue, a retired program manager for radio stations , , and , died Monday at Hospice Care Center, Port Orange. Born in Donora, Pa., Mr. Ammon moved here in 1955 from Pittsburgh. He was a member of First Presbyterian Church, Deland, and a lifetime member of the Shoestring and Caravan theaters and the Debary and the Delray Beach players. He attended Ashland (Ohio) and Stetson universities and the University of Akron, Ohio. He performed in three off-Broadway productions. He was known as the "voice of Deland." Survivors include his wife of 57 years, Kathleen; two sons, Douglas, Washington, D.C., and Matthew, Alexandria, Va.; two daughters, Leah Dreggors, Deland, and Amy Ammon, Orange City; a brother, Jack, Deland; two sisters, Ruth Cochran and Virginia Myett, both of Deland; six grandchildren; and three great-grandchildren. Memorial donations may be made to Hospice of Volusia/Flagler, 3800 Woodbriar Trail, Port Orange, FL 32129; or to the Shoestring Theatre Inc., 380 S. Goodwin St., Lake Helen, FL 32744; or to Journey's End Animal Sanctuary, 1899 Mercer's Fernery Road, Deland, FL 32720. Deltona Memorial, Orange City, is in charge.
Pu
blished April 11, 2007
Orlando Sentinel
Robert L. Brown, Jr. was born May 8, 1921 in Alliance, Ohio; he moved to Baileyton, TN and later to St. Petersburg, FL. Mr. Brown had a long, diversified life. In 1939, he enlisted in the U.S. Marine Corps and was discharged in 1942. During his duty as a Marine, he was in three battles between the Japanese Navy and the U.S. Navy, the biggest battle being the battle of Midway. He was on the U.S.S. Astoria off the island of Guadal Canal when the ship was blown up by the Japanese, during which time he was injured. He floated around on wreckage before being rescued by the U.S. Navy. Before being rescued, his family was told he was missing in action. Mr. Brown spent 18 months in a Naval Hospital in San Francisco, recovering from wounds. He was awarded the Pacific Campaign Medal, with two battle stars, the Good Conduct Medal, Victory Medal, and Rifle Sharpshooter Medal. After his honorable discharge as a result of his wounds, he joined the Merchant Marines in 1944 as a ship radio officer. During his duty in the Merchant Marines, he was awarded the Pacific Campaign Medal, Marine Atlantic War Zone Medal, Victory Medal, and Pacific War Zone Medal, and was honorably discharged from Merchant Marines service in 1946. From 1949 to 1952, he had the "Davy Crocket Show" on WSUN-TV in St. Petersburg. Mr. Brown was also a news anchor and weatherman. From 1952 to 1957, he had the "Skipper Bob" show at WDBO-TV in Orlando. Mr. Brown was an announcer for Radio and a member of the Blue Angels Flight Team from 1964 to 1967. He worked at Orlando A.F.B. acting in top secret military films. Mr. Brown rejoined the Merchant Marines in 1968. In 1970, he started the first traffic watch report for WDBO Radio, and from 1976 to 1980 was a pilot for Florida Gas. From 1980 to 1985, he was a court deputy for the Orange Co. Sheriff's Department. Mr. Brown was a member of American Legion, D.A.V., and Fraternal Order of Police Orange County Lodge # 93. Before joining the Sheriff's Office in 1980 as a Deputy Sheriff, he was assigned to the Court Division as a retired pilot and flight instructor. Mr. Brown is survived by his loving wife, Beverly; sons, Ketron B. Brown (Judi), and Mark C. Brown; daughters, Rene Serafian (Pete), Lynn Roberts (Ray), Laurie Channell, Tamara McLanahan (Steven), and Sherry Earle (James); 24 grandchildren; five great-grandchildren. A memorial service will be held Thursday, April 12th at 7PM at Collison Carey Hand Funeral Home, 1148 East Plant Street, Winter Garden, with Rev. Dr. Walt Fowler officiating. Services by COLLISON CAREY HAND FUNERAL HOME - WINTER GARDEN. 407-877-6700
Dies After Car Accident
died March 26 after he and wife, were involved in an auto accident. Eddie was a veteran Chicago broadcaster eventually moving to Dallas and joining the ABC Radio Satellite Music Network. The "Stardust" format was carried by from 1993 until Disney took over in 2001.

Duane F. Nigh, 72, died Tuesday, February 13. After moving to Florida in 1962, he taught English for a year before becoming a radio announcer for station in Cocoa Beach, where he covered space launches at Cape Canaveral. It was the start of a career in radio that continued for more than 40 years. In the early 1960s, Nigh did spring training play-by-play for the Houston Astros baseball team, and was being considered for a regular announcing job with the club. But he said, "that's not my gig," and he turned them down. Duane returned to Wisconsin in 1975 to work afternoons at WKTS-AM 950 in Sheboygan. He became News Director at WPLY-AM 1429 in Plymouth, Wisconsin and in 1978 Duane became the News Director at WHBL-AM 1330, in Sheboygan, where he served until a brief retirement in 1988. Duane went back to WPLY from 1990-98. He then became Home Secretary for then-State Senator Jim Baumgart until retiring for good in 2002. Nigh was born in the Town of Auburn, near Campbellsport, in 1935, and his family moved to the Plymouth area in 1940. He was a 1953 graduate of Plymouth High School and after a
hitch in the U.S. Army, graduated from the University of Wisconsin -Madison with a degree in journalism in 1960.
Passes
Charles Thomas "Tom" Blair-Dec. 5, 1938 - Jan. 10, 2007
Charles "Tom" Blair, age 68, of Orlando, passed away on Wednesday, January 10th, in Lake County Hospice House. His mother, Ruby Blair of Eagle Rock; VA, his son, Dorian Blair of Sorrento, FL; his daughter, Dorame Blair Deadmond of Lakeville, IN; his five siblings, and four grandchildren, survive him. Tom was born December 5, 1938 in Holdenville, OK to Charles H. and Ruby Blair. After serving 20 years in the U.S. Navy, where his last assignment was aboard the USS Saratoga, he moved his family to the Orlando area to continue his career in radio broadcasting. His voice has been heard for the past 25 years reporting the news on several radio stations including and "K92 FM", as the announcer for WOFL-TV 35, and reporting traffic conditions for Metro Traffic and TMI. Tom loved radio broadcasting and kept his voice in the business even after retirement. He enjoyed traveling and meeting new people; cooking, gardening, and watching his grandchildren grow. Tom is having a simple cremation and no services are planned per his request.
2006
Passes
The owner of four Tampa radio stations, Carl Marcocci, 68, died from an apparent heart attack Thursday night, December 23, 2006. Marcocci was leaving a dinner meeting with his station managers to give out bonus checks, according to his partner Steve Schurdell. His car crashed through a fence and struck a building next door. The burglar alarm went off about 7:20 p.m. His body was found the next morning in his Mercedes coupe. Marcocci's daughter, Sharon Moffatt said Saturday that the family believes her father died of a heart attack, possibly induced by the anguish of his son's death earlier this year and her own ongoing struggle with cancer. Radio was always a big part of Marcocci's life. He started out as a disc jockey in Pittsburgh, Pennsylvania and worked in many different cities, even serving a stint in Korea working for military radio. He married Betty Lou Henderson, in 1962, but they had to keep their marriage secret because Betty Lou was a flight attendant for United Airlines and at that time, stewardesses (as they were called then) were not allowed to be married. At the time of his death, Mr. Marcocci owned the Palm Harbor based oldies station, , in Homosassa Springs and , Spring Hill as well as WINV-AM 1560,Beverly Hills. Carl is survived by his wife, Betty Lou Marcocci, daughter Sharon Moffatt, son Russell Marcocci, and sister Lucy Jane Clement as well as uncle, Louis Coccoli.
Lakeland Radio Legend Bud Kurtz Passes
12-20-06
, of Lakeland, died December 20, 2006, at the age of 79. Mr. Kurtz was an owner-operator of radio station with partners, Duane McConnell and Herb Todd. After selling the stations, he worked there for an additional eight years.

Copyright (c) 2006, Charlotte Sun
, 67, of Ocala, Fla., and formerly of Sarasota, Fla., and Arcadia, Fla., died of natural causes Sunday, Nov. 26, 2006, in Ocala. He was born March 28, 1939, in Cincinnati, Ohio. Mr. Burkhart came to Sarasota in 1958. He retired in 2000 from G. Pierce Wood Memorial Hospital in Arcadia, and for 15 years had been a disc jockey known as "Charlie B" at radio in Arcadia. He graduated from Sarasota High School in 1960 and had been the manager of National Shirt Shop on Main Street in Sarasota. Mr. Burkhart is survived by his mother, Theresa of Ocala; and brothers, Ronald and Edward. A funeral Mass will be at 2 p.m. Tuesday, Dec. 19, 2006, at Blessed Trinity Catholic Church in Ocala. Memorial donations may be made to Hospice of Ocala, Sylvia's House, 2895 S.E. 62nd St., Ocala, FL 34480. Arrangements are being made in Ocala.
Longtime Southwest Florida Radio Personality Dies
11-25-06
Obituary from Naples News

By Charlie Whitehead
A man who made Southwest Florida morning listeners laugh - and cringe - for most of two decades is off the air for good. Joe Scott, 46, died Tuesday after collapsing at his home in Cape Coral . No cause of death has been determined. Scott worked for Beasley Broadcasting stations as an on-air personality off and on for 15 years. His career with Beasley included stints at stations WRXK-FM, WJBX-FM and WWCN-AM. His devoted fans loved him, but he was frequently at odds with his bosses. He also made no secret of the fact that he battled drug addiction. He was fired most recently in March, said ex-wife Emilee Scott, herself a frequent target in routines that followed the travails of his life. She said when he died he had been working on launching an Internet radio station and awaiting a visit from his Wisconsin-based sons. "He was an entertainer," she said. "He was getting ready to launch the station and (looked forward to) visiting with the kids." Scott had three children: daughter Jessica, 17, of Fort Myers ; and sons Joey, 11, and Jack, 8, of Wisconsin . "He had three wonderful kids and they miss him very much. He was very loving, very funny," she said. Emilee Scott said despite his brash radio personality, her ex-husband was soft-hearted. "He was willing to help anyone. When someone needed him he was there. He is greatly missed." Note: Joe was one of the original staff members at
Savannah Morning News
,
September 26, 2006
Claxton - W. Don Sports , 73, an Evans County civic leader and former broadcaster, passed away September 24, 2006, at his home in Evans County, after returning from Douglas, Ga., where he attended the reunion of his 1951 high school graduation class. He attended South Georgia College and served in the U.S. Army, stationed in Ft. Lewis, Washington. He worked briefly with the Martin Theatre chain in Douglas, Eufaula, AL., and Port St. Joe, FL. Sports began a career in broadcasting in Port St. Joe and in 1959 became associated with Radio in Claxton. He purchased the station in 1972 and sold it in 1997. (Don also was the owner of Palatka station from 1982 to 1988.) He acquired numerous honors including, President of the Georgia Association of Broadcasters in 1977 and recognition as the GAB's 1986 Citizen of the Year. Also, he held numerous leadership positions in the Claxton First United Methodist Church and the Claxton Rotary Club, including President, and was named a Paul Harris Fellow by the Rotary Foundation of Rotary International, "for furtherance of better understanding and friendly relations among peoples of the world." Don married Ida Mae Fussell of Coffee County in 1952, when both were employees of the Martin Theatre, and she has been by his side for 54 years. Survivors: his wife, Ida Mae Sports of Claxton; one son, Donald Sports, Jr., of Macon; one daughter and son-in-law, Sandra Toler and Bob Dellaposta of Nashville; one grandson, Clint Toler of Nashville; a brother and sister-in-law, Joe and Dee Sports of Conyers; one sister and brother-in-law, Ann and Jasper Messmore of Dunwoody; and several nieces, nephews and cousins.
Passes
William "Billy The Janitor" Alverson of station has died. Billy was found dead in his beige Nissan truck about 3 a.m. Saturday morning. A window was broken out, his body still strapped in the seat belt on Aug. 6, 2006. Alverson, 45, had been on the air, mostly weekends, since 1998. In addition, he was also in promotions for "Real Rock 101one" and for "740 The Team". He had recently taken over promotions for Clear Channel Brevard. Witness statements suggest three shots may have been fired and that Alverson may have had a confrontation with someone in another vehicle before he was shot. Officials with the Orange County Sheriff's Office say they are still pursuing the case.
WWII Veteran earned Purple Heart, loved racing
April 21, 2006 By Terry O. Roen, Sentinel Staff Writer
Murray Pendleton was fearless. He loved fast cars and dangerous missions. He volunteered to serve on an elite bomb squad during World War II and spent 37 years working for the Daytona Beach International Speedway and NASCAR. The Port Orange man died Monday at age 85. Pendleton was born in St. John, New Brunswick, and moved to the United States when he was 16. A veteran of the U.S. Army Air Forces, he was wounded twice in North Africa defusing bombs. The second time, he lost his leg and received the Purple Heart with Oak Leaf Cluster. He also was awarded the U.S. Defense Medal and Medal for Service in Europe and North Africa Theater of Operation. After the accident, he continued to serve another two years as the manager of the Armed Forces Radio and Television at Martin Army Community Hospital in Fort Benning, Ga. He spent his free time visiting the hospital to lift the spirits of injured soldiers. Pendleton moved to Daytona Beach in 1961 and worked as program director of radio in New Smyrna Beach. He took a job as staff assistant for the Daytona Beach International Speedway and NASCAR to fuel his love for racing. His job included picking up VIPs at the airport, announcing races, working traffic control and clearing the track. During the 1960s, Pendleton and his wife started Million Dollar Bandstand, a portable disco that traveled to weddings and entertained teens at recreation centers and dances. Pendleton used his Bandstand engagements to expand WSBB's radio audience. "My dad worked two or three jobs and never took a sick day," said Scott Pendleton, his youngest son. "He would come home with his leg bleeding from standing all day, but he never complained." Murray Pendleton was a coffee addict who always had a thermos full by his side. He wore a prosthesis and never let his disability stop him from participating in any activity, said his wife, Elaine. "He accepted the loss of his leg from the beginning," Elaine said. "He loved to putter around the garage. He worked on his car, changed his own oil and could fix anything." The couple met at a blind date at the drag races and were married for 45 years. His oldest daughter, Betty Jean "Ringo" Pendleton, said she has fond memories of tagging along with her father to races. She said he was a big fan of Richard and Lee Petty and decorated his Dodge station wagon with NASCAR decals. "For years, we had a first-aid kit and stretcher in the back of the station wagon," she said. "His car was used in case of an accident because they didn't have ambulances waiting around in those days," she said. When Pendleton retired in 1986, the couple purchased a recreational vehicle and traveled around the United States. He served as president and vice president of the Daytona Drifters RV Camping Club. He also is survived by his sons; Buddy Pendleton of Ocoee, Bill Pendleton of Apopka and Thomas Pendleton of South Daytona; daughter, Debbie Card of Port Orange; 11 grandchildren and 10 great-grandchildren.
Shannon Maloney Funeral Home in Port Orange is handling the arrangements.
Wesley H. Unold, 70, of Summerfield passed away of natural causes. Mr. Unold was a radio personality for in Leesburg, , and in Ocala. Born in Flushing, N.Y., he moved to Florida in 1972 from North Carolina. He was an alumni of the Columbia School of Broadcasting and was a member of the Moose Lodge. Survivors include his wife of 41 years, Reomia Unold of Summerfield; daughters: Renee Howerton of Belleview, Lisa McMasters of Ocala; sons: Eric Unold of Atlanta, Ga., Galen Unold of Ocala, Brian Unold of Atlanta, Ga.; and 10 grandchildren. There will be a Celebration of Life at Roberts Funeral Homes, Ocala (352-622-4141) on Wednesday, April 12th at 5:30 P.M. In lieu of flowers, the family requests that memorial contributions be made to your local Humane Society. Roberts Funeral Home, Ocala.
John William Donahey Jr., 70, of La Jardin, a former owner of and radio stations in Melbourne, died Friday, February 24, 2006 at Ocean View Nursing and Rehabilitation Center, New Smyrna Beach. Mr. Donahey was born in Cleveland and came to this area in 2004 from Columbus, Ohio. He was an advertising executive for Radio Station WLAC, Nashville, Tenn. He was a member of Nashville Advertising Federation and the Nashville Junior Chamber of Commerce, the Brevard County Parks and Recreation Advisory Board and the Sertoma Club. He served on the board of directors for the American Cancer Society in Nashville and Melbourne. Survivors include his wife, Jeanne; two sons, John III, Fairfield Glade, Tenn., and Albert, Canal Winchester, Ohio; a daughter, Carol Holley, Bronxville, N.Y.; a stepdaughter, Robin Sampson, Edgewater; and two grandchildren. Memorial donations may be made to the American Cancer Society, 1620 S. Clyde Morris Blvd., Suite 300, Daytona Beach, FL 32119. Dudley, Edgewater, is in charge.
Passes
Thanks to Sam Stratton, the grandson of for this obituary.
Richard C. Ravenhill
Tuesday, February 7, 2006
Richard C. Ravenhill, 84, of Marshall, formerly of Leesburg, Fla., died Monday, Feb. 6, 2006, at Fitzgibbon Hospital in Marshall. Cremation. Services are pending.
Born Aug. 1, 1921, in Portland, Ore., he was the son of the late Clifford Ravenhill and Elva Williams Ravenhill. He attended Missouri Valley College and was a U.S. Army veteran of World War II. He had lived in Leesburg most of his life and was a retired radio broadcaster in Orlando and Leesburg. Survivors include two sons, Richard Ravenhill and wife Karen of Columbia and Robert Ravenhill and wife Jan of Marshall; two daughters, Sara Stratton and husband Tom of Topeka, Kan., and Helen Ravenhill and husband, Ed Meltzer, of Kansas City; one brother, Ronald Ravenhill of Phenix City, Ala.; eight grandchildren, Colin Ravenhill and wife Stefanie of Watkinsville, Ga., Scott Ravenhill of Los Angeles, Calif., Sam Stratton of Lawrence, Kan., Laura Stratton and Joel Stratton of Topeka, Kan., Rachel Brown and husband Rob of St. Louis, Martha Ravenhill of Washington, D.C., and Gerri Ravenhill of Ft. Worth, Texas; and one great-grandson, Jacob Ravenhill of Watkinsville, Ga.
Passes

Chris Morgan aka Jeff Summers, WKMG-TV "Local 6" traffic reporter passed away. Chris was working for Traffic Management as a manager operating the DOT cameras and updating the 511system. Chris had a stroke and was thought to be on the road to recovery. Chris was 53.
Passes

Long time area disc-jockey and newsman, has passed away after a brief illness. With more than 50 years on the airwaves Woody's mellow voice up until recently had entertained Sunday night listeners on with "The Classic Country Show". Woody also worked at when the station was at Cypress Gardens. Woody also worked at in Orlando. He will be missed for his great demeanor and enduring respect for the artist's records he played during his career.
Passes
Terry M. England age 52 years of Omaha. Longtime Omaha Radio personality. Terry is survived by daughters, Megan England and Molly England and brother, Charles Wayne England. Terry was program director for Waitt Radio Networks' "Oldies Plus" radio format, originating in Omaha and distributed to stations throughout the United States. Terry also worked many years in Central Florida Radio, under the name of Terry Mason at stations including , and .
OCALA - Al Lee , 77, a retired journalist, died Wednesday, Jan. 11, 2006.
A native of Nashville, Ga., he moved here in 1960 from Pompano Beach. An award-winning investigative journalist for the

Tampa Tribune

and the

Star-Banner

, he was nominated for the Pulitzer Prize in Journalism. He was a former radio news editor for and , public relations director for the Florida Department of Corrections, and city editor for the

Star-Banner

. He began the Marion County Meditation Program, was the first non-lawyer to argue before the Florida Supreme Court and was a columnist for the

Voice of South Marion

. Mr. Lee was the recipient of the Society of Newspaper Editors Distinguished Achievement Award, was the youngest person to fly solo in the state, and was a U.S. Marine Corps veteran of the Korean War.
2005
Ernie Legge
Ernie Legge
died Thursday, Dec. 8, 2005, at William Childs Hospice House, Palm Bay, Fla.
He was born May 28, 1927, in Chicago and moved with his family to Melbourne, Fla., in 1936. He was a 1945 graduate of Melbourne High School. He served briefly with the Navy before attending the University of Florida from 1946-47. He was a graduate from broadcasting school in California before returning to Melbourne and working at . In the early 1950s, he was a radio and television broadcaster in Orlando, Florida. In 1957 Ernie hosted the
"WLOF Hot Parade" from Noon-3PM on he also
became the first newscaster for WLOF-TV (now WFTV) in 1958. Following his return to Melbourne, Fla., he worked with
as the space program reporter for many years, retiring in 1999 as the national regional sales manager.
Pioneer in Spanish-language Radio Passes

Negron appeared on in 1991 and was an instant hit among Hispanics who indulged in his give-and-take format with politicians and community activists. Negron, called "The Showman," died Thursday December 28, 2005. He was 78 years old. Negron began his career in Puerto Rico and continued in New York before moving to Orlando.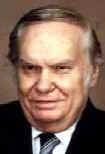 Published in the Orlando Sentinel on Nov. 24, 2005

LOWERY, ARTHUR THOMAS

, was born February 4, 1918 in Syluria, Alabama. He passed away on November 21, 2005. He was a Pioneer Broadcaster and minister. Mr. Lowery's career as an engineer and broadcast included an hour show on called "Hymn Time" additionally he was an on the air announcer for WDBO radio during WW2. Arthur was on the air "live" from the studio in downtown Orlando during the celebration of VE day conducting interviews with the people on Orange Avenue. This broadcast was carried by CBS radio network nationwide. Mr. Lowery was instrumental in the construction of several other broadcast stations through out the Southeast including WFLA now WFTV channel 9. He continued to be active with this field until the 1980's. Mr.

Lowery was an accomplished musician, playing many string and woodwind instruments. He was an alumni and past musical instructor at Southeastern Bible College, now located in Lakeland. Mr. Lowery was ordained in the ministry in 1941 with the Assemblies of God. His ministries included founding the First Assembly of God congregation in Winter Park. He with his wife Gladys McCall Lowery began in a 40' by 60' tent on North Orange Avenue in 1946. This congregation predated Calvary Assembly of God. Mr. Lowery was an author and wrote under the pseudonym T. L. Arthur. His published works included a historical biblical novel "The Witch at Endor". Mr. Lowery additionally held a Florida General Contractors license and built many important buildings in Orange county and other areas of the Southeast. His building career was prominent in the Orlando area during the Strategic Air Command era at Mcoy Air Force Base, now Orlando International Airport. Mr. Lowery was a founding member of the South Lake Moose Lodge. Mr. Lowery was preceded in death by one son, Rondal Gene Lowery and is survived by Gladys McCall Lowery, his wife of 64

years; two children: daughter, Chere Rice Roane, son, L. Glen Lowery; grandsons, Edward Rice and his wife Nina, Greg Michael Lowery, Robert Brian Lowery; great granddaughter, Victoria Rice, and great grandson Edward Rice III, all of Orlando; brothers and sisters include Gerald Lowery, Jim Lowery and Eleanor Ellis of Jemison Alabama. Viewing and services will be held on Saturday from 10AM to 12 Noon at All Faiths Chapel, 4901 South Orange Avenue, Orlando, and internment at Chapel Hill.
Palatka Daily News
George Julius Duck, 82, of Palatka, died Friday, August 12, 2005, at the Roberts Hospice Care Center in Palatka following a brief illness. He was born in Columbus, Ga., and had formerly lived in St. Augustine. He had been a resident of Palatka for the past 65 years, coming from Quincy. He was a 1941 graduate of the Putnam High School in Palatka. He was a U.S. Navy veteran of World War II. He served as Public Safety Director for Putnam County for 27 years, retiring in 1988. He had a lifelong interest in radio. Forty years ago he worked at the former Radio in Palatka (now ) as an engineer and disc jockey. He later helped to establish the former in Palatka, which is now and he worked there as an engineer and radio personality for many years up until this May when health problems forced his retirement. He was the host of the "Swap Shop" on WPLK for many years. He was a member of the Bert Hodge Post No. 45 of the American Legion in Palatka and the Veterans of Foreign Wars, Post No. 3349 in Palatka. Besides his work he also enjoyed ham radios, playing the guitar, fishing and computers. He is featured in the article, "Don't You Know There's A War On?" in the current edition of the

Welcome Magazine

.
Passes

Jack Wilson, 75, of Leesburg passed away Thursday, July 14th. Jack was a barber and a sports announcer for Leesburg High School for 40 years. M.J. McNair, general manager of that broadcast Wilson's coverage, said Wilson was the "driving force" for the program. "When I first started hearing him, he had a good voice and delivery," McNair said. "He was a homegrown, homespun broadcaster. That made him good for Lake County. He kept Leesburg sports at the top of his priorities." When Leesburg High School's football stadium was condemned, Wilson joined with other local businessmen, known as the "Silly Six" in helping to raise money to construct a new stadium at Leesburg High School. Jack served two terms on the Leesburg City Commission and as mayor in 1970.
FLORIDA TODAY (Melbourne, FL)-June 23, 2005
Author: Staff, BRITT KENNERLY
TITUSVILLE -- Friends and family have vivid memories of a former Titusville mayor well known for his community service and remembered for his booming voice. Charlie Liles, 72, who served two terms as a council member in the mid-1970s and was elected in 1978 to one term as mayor, died Tuesday at his home in Daytona Beach. His daughter, Donna Hendricks of Huntsville, Ala., described her father as a "special kind of guy." "If it was something he really wanted done and he felt strongly about it, you knew it," she said. "You always knew where he stood -- he was going to push, and he got a lot done." Many credit Liles as instrumental in the campaign to restore the Veterans Memorial Pier and with upgrading State Road 50 to four lanes during his service with the city. But for local sports fans, Liles was also known as "The Voice of High School Football and Basketball," working as an announcer for and radio stations. The master of ceremonies for the Titusville Junior Miss Pageant for 14 years, he continued work as a disc jockey for dances and special events after moving to Daytona Beach eight years ago. "He was a great gentleman, very much a family man and very active in church and with the United Men's Fellowship," said George Mosakowski, who met Liles as a member of Indian River City United Methodist Church. "And he was a terrific disc jockey." John Peterson, water resources manager for the city, agreed. "He had a very good broadcast voice. I remember listening to some of his play-by-play -- that's my best memory of him," he said. "It was a long time ago, but working with him was always a very good experience." Liles was born Dec. 24, 1932, in Selma, N.C., and raised and educated in Tampa. In the early 1960s, he and his family moved to Titusville, where one of Liles' three children, a son, Chuck Liles, still lives. Another son, David Liles, lives in Live Oak. Liles would be happy to see the progress on the pier in a city he loved, said his daughter. "When I was growing up, my dad would get so upset when the weekend would come and my friends and I would go to Merritt Island to go shopping," Hendricks said. "He'd say, 'Why, when Titusville has everything, do you go to Merritt Island?' His family upbringing was community - oriented - my grandfather was a Boy Scout executive. My father just really liked people."

Published: In The Winter Haven News Chief Wednesday, June 22, 2005 at 4:01 a.m.
L. Orden Craig, 87, of Lakeland died of Alzheimer's Disease Monday, June 20, 2005. A native of Hope, Ind., he moved to Lakeland in 1995 from Winter Haven. He was Co-owner of WSIR(-AM 1490). He served with the Secret Service during World War II. He worked for RCA and was fundamental in developing the proximity fuse and later helped with the push-button stereo control mechanism for automobiles. He was preceded in death by his wife, Beulah Craig and brother Robert Craig. Survivors include two daughters, Cay Van De Voort of Lakeland and Jeanne Abell of Perrine; sister, Alberta Sullivan of Winter Haven; five grandchildren eight great-grandchildren; and six great-great grandchildren. Memorial contributions may be made to Good Shepherd Hospice, 115 S. Missouri, Suite 500, Lakeland, FL 33801.
Passes
a fixture of Central Florida radio for over 30 years has died in his sleep on Friday, according to 's . Wayne was 56 years old. Details will follow as they become available. Jim Philips notes "...Many men and more women will mourn his passing." Read Wayne Trout's Memorial Service; A Personal Reminisce by .

Veteran broadcaster passes
Scott Maxwell Orlando Sentinel Taking Names Column
, a 30-plus-year veteran of Central Florida's airwaves, tragically surprised his mother, radio peers and legions of listeners when he unexpectedly died last week. "He was his jolly old self," Doris Trout said of her 56-year-old son. "He just went to bed, and then he died." Trout worked as newsman, anchor and news director on myriad stations, including , and . While Trout's on-air persona was known by the masses, those who knew him said it was his off-air personality -- his love of life, partying and his willingness to take in the forlorn -- they remember most. "He was one of the originals," said afternoon talker , who both competed against and worked alongside Trout through the years. "If you or your buddy got a divorce or dumped, you could stay with Wayne. And he would turn 'em around in a couple of days." Though Trout wasn't working in the hardscrabble business when he passed, his mother said it was still in his blood. "He started out when he was 18, and he never really got out of it."

Bill Gephart, who began his radio career in the 1970's at , Kissimmee and later worked as the News Director for , Leesburg before moving to , Orlando for more than 10 years, passed away on June 2, 2005. Bill had been ill lately, and his health declined in recent months after the death of his mother in October 2004. He was 52 years old. Grissom Funeral Home, Kissimmee is handling the services. Visitation is Sunday June 5, between 3:00pm and 4:00pm with the service at 4:00pm Grissom Funeral Home 803 Emmett St. Kissimmee, FL 34741 (407) 847-3131

Passes

Steven DeLay, 51, of Orlando, FL, formerly of Springfield, died at 1:12 p.m. EST, Wednesday, May 11, 2005. Steve was born May 26, 1953 in Springfield the son of Clinton and Bertha Duey Delay. He married Eva Mrozowski, May 8, 1993. Mr. DeLay was a graduate of St. James Trade School. He formerly owned Bulk Water Hauling Company and was also employed by several different radio stations including: WMAY, WFMB and WCVS as an engineer and Disc Jockey (DJ) and most recently with Rama Communications in Orlando, FL as a Broadcast Engineer. He was a member of Pawnee Masonic Lodge #675 A.F. & A.M., Shriners Lodge and Eastern Star all in Pawnee. He was also a member of Sugar Creek United Methodist Church. He is preceded in death by his parents, two brothers, James L. and John R. Young. He is survived by his wife: Eva of Orlando, FL; son: Matthew (Fiancé, Sarah McMellen) DeLay of Chatham; one daughter: Megan DeLay of Springfield; three stepdaughters: Tiffany Lufkin of AZ, Nicole Lufkin of Orlando, FL and Amanda (Fiancé, Donnie Stokes) Lufkin of Springfield and two grandchildren: Calob Meyer Lufkin and Jordan Calhoun Lufkin. Family will receive friends from 9-11:00 a.m. Tuesday, May 17, 2005 at Sugar Creek United Methodist Church, 1022 New City Road, Chatham. Services will begin with a Masonic Service at 11:00 a.m. followed by the Funeral Service with Dr. Thomas R. Logsdon officiating. Burial will follow at Zion Cemetery in Pawnee.


Rama Communications Chief Engineer Steven Delay passed away Wednesday, May 11th in Richmond, Virginia. He was 52 years old. Mr. Delay was in Richmond helping rebuild an AM station in the market. He suffered a heart attack after finishing up and loading a truck. He is survived by his wife, Eve and 4 children. He's also survived by several grandchildren and step children. Steve was a great engineer and an even better human being. He treated you with the respect you deserved. Everyone at Rama Communications extends their deepest condolences to The Delay Family. Rama Communications is the licensee of and Winter Garden, Eustis, Leesburg, Bithlo, Cocoa Beach, WFVR Wellborn, GA and WOKB-LP (TV) Orlando.

Pays Tribute To His Mentor

3 years ago, May 11th, 2005 one of the nicest, kindest radio people I'd ever met passed away. Steve Delay was the Chief Engineer for Rama Communications, Incorporated in Orlando-Cocoa, Florida. He oversaw the "mess" that was , , , , , and WRFV-AM 910, Valdosta, GA. He was one of the best engineers I've ever known. He was also a wonderful friend and co-worker. I started work at WTIR-AM 1300 in March 2005 and was awakened one day about 3 months later by a call from someone in our Orlando office that Steve had passed away from a heart attack the night before. I almost immediately started crying and dropped the phone. I picked it up, told the person I had to go, collect my thoughts and make a few phone calls. I called my consultant and good friend, Ira Littman to tell him what had happened. Ira and Steve had been friends for years. In fact, it was Ira who helped me get that job at WTIR. Ira was as shaken as I was. I immediately then called Steve's wife, Eve to see if there was ANYTHING I could do. She was, understandably, hysterical and in tears. Steve knew SO many people, had many friends and touched so many people's lives. He was one of the NICEST guys you'd ever meet and very, very hard working. He didn't settle for anything less then the best. I was 22 years old and still yearning for information and learning as I went along. He ALWAYS answered my questions about how something worked or why something was broken. If I genuinely wanted to know, he was more then glad to share his knowledge with me. He was extremely easy going and easy to get along with. if I made a mistake, he didn't dwell or harp on it. He just told me what I did wrong, told me not to do it again and we moved on. As a friend and as a co-worker, I still miss him to this day. I don't know what else to say about him that I haven't already said. We're thinking of you, Steve.
Bill Burgess Passes
long time sales manager of in Kissimmee during the 1960s and 70s has died. Bill was Born in Johnson City, Tennessee. Bill took from country to oldies and brought the oldies to Sanford's and . Bill was an Air Force Veteran, and an avid fisherman.
Feb. 21, 2005
Obituary From The Daytona News Journal
ORMOND BEACH-Gordon C. Lund, 71, of North Yonge Street, who owned and operated , a Christian radio station in Holly Hill, since1985 with his wife of 51 years Earlyne, died Monday at Halifax Medical Center, Daytona Beach. Mr. Lund, an Army veteran of the Korean War, was born in Montevideo, Minn., and moved here in 1983. He was a member of Calvary Christian Church and enjoyed traveling, car auctions, football and playing free cell and solitaire. Additional survivors include a son, Mark, Sebastian; three daughters, Shellye Vallance, Holly Hill, Penny Piccirillo, Ormond Beach, and Pam Storm, Merritt Island; a brother, Paul, Hillsboro, Ore.; 12 grandchildren; and four great-grandchildren. Memorial donations may be made to WAPN 91.5 FM, 1508 State Ave., Holly Hill, FL 32117.
2004

Bill Leisner the President and General Manager of , New Smyrna Beach, died on January 7, 2004.

, aka "", Professor of Philosophy, Religion and Humanities passed away Wednesday, June 16, 2004 of congestive heart failure. Dr. Levensohn was on faculty at the University of Central Florida for thirty five years until his retirement last June. A dedicated teacher he continued to teach and was expecting to begin his next class on June 24. In addition to teaching, Dr. Levensohn was the original Director of Religious Studies at UCF. Originally from Boston, he took his Bachelor's Degree at Boston University and both his Master's and Doctoral Degrees at Florida State University. Dr. Levensohn held a Post Doctoral from Jewish Theological Seminary. Together with his wife, Kate, he delighted his radio listeners and callers as the gravelly voiced Harriet of "Aunt Harriet's All Night Diner and Short Order" and "Practical Wisdom". From 1952-1956, Dr. Levensohn served in the United States Air Force. A much loved man, devoted husband, loving father and grandfather, brother and son-in-law, he is survived by his wife Kate; daughters Jaimie Morris, Elizabeth Levensohn and partner Ruth King, Tia Llewellyn and son-in- law Garland; son Todd Levensohn and daughter-in- law Julie; daughter Alexis Rosenfelt and son-in-law Steve Rosenfelt all of Winter Park and Orlando; his grandchildren Zachary Stephen Levensohn, Ryan Rosenfelt, Romie Llewellyn, Bella Kastor, Kala Levensohn, Savannah and Brittany Grissinger, Tomeka and Dakota Park- Ozee; sister Maxine Weintraub, brother-in-law Dr. Herbert Weintraub of Kennebunkport Maine; brother-in-law B. Paul Katz; sister-in-law Donna W. Katz, Flagler Beach; mother-in- law Doris Katz, Ormond Beach and many nieces and nephews. Stephen Levensohn is one of those rare souls who touched so many. Perhaps his greatest gift was making us feel so special. We know his generosity of spirit will live on forever in the hearts of his family and those who were touched by his grace. It was Stephen's desire to have a very private ceremony with his wife and children and to be placed in the bromeliads in his backyard outside his hermitage window. The family has established the Stephen B. Levensohn Scholarship Fund at the University of Central Florida. In lieu of flowers donations may be sent to: The Stephen B. Levensohn Memorial Fund, UCF Foundation 12424 Research Parkway, Suite 140, Orlando, FL 32826.

Published in the Orlando Sentinel on June 27, 2004

Keith joined the news team in 1999. Born in New York and raised in the coal-mining town of Shenandoah, Pa., Altiero wanted to be the best at whatever he did. At age 12 he fought Hodgkin's disease and was part of a pioneering study to find a cure, his brother Kerry Altiero of Owls Head, Maine, said. At 16, Keith Altiero flew a plane solo. He decided later to become a race-car driver and participated in closed-circuit road racing with Sports Car Club of America, even going to the national championship. He trained and raced continually and then moved to Central Florida to get back into radio.

In 2001 he won five awards for his work from the Florida Associated Press and a regional Edward R. Murrow Award for his political reporting.

Altiero died Sunday, December 19, 2004 after a two-year battle with cancer. He was 51.



Daytona Beach News-Journal


Former WESH host, Ben Taylor, 82
November 13, 2004
On a CBS affiliate in Richmond, Va., young Ben Taylor introduced many of the music stars of the day - , Patti Page and country music legend Hank Williams. That job back in 1947 started him on a lifetime career in radio, television and motion pictures. Taylor, a longtime Daytona Beach resident who appeared on area television stations and as a radio personality, died Nov. 6 at Baptist Hospital in Miami. He was 82. Taylor, a native of Roanoke, Va., had a lifelong love affair with Florida and migrated here in the early 1950s to work in broadcasting, said his son, Roderick, a California screen-writer and former resident as well. His father claimed the title of being the first disc jockey on the CBS network then. Here, he worked with radio stations , , and WQUX, which he helped found. For many years, he appeared on WESH-TV, hosting and producing several programs, including "Outdoors with Ben Taylor." His work in conservation earned him the Governor's Conservation Award. In addition to working in broadcasting, Taylor also appeared as an actor in several films and televisions series, including "Route 66" as well as a feature film about the Cuban expatriate movement. "Over the years, with his rich and distinctive voice, he narrated ads for numerous national advertisers, the state and national government, including the U.S. Army and Voice of America," said his son. Taylor was a former sergeant in the Marine Corps. Moving to Miami in the 1980s, Taylor enjoyed dancing and singing with his rich baritone, said Roderick Taylor, of Sherman Oaks.
After a career in radio and TV Chet became a restaurant owner. Chet opened Gauchos in Cocoa Beach. An authentic Cuban-Spanish restaurant in Brevard County. His grandfather was Spanish and Pike lived for many years in south Florida where he became familiar with Cuban cooking. Many of the recipes used are family favorites or recipes collected during Pike's travels in South and Central America. One of these is for Puchero, an Argentine beef stew, which Pike says is one of the main dishes of the gauchos (South American cowboys). Chet passed away on October 13, 2004 from heart failure at age 72.
2003
-In 1976, Richard became the backup traffic pilot on . He was hired full-time three years later and continued until 1993. He was also a traffic reporter for WFTV channel 9 for nine years. Bouchard died Friday December 26, 2003. He was 72. Colonel Bouchard was called "one of the pioneers as an air-traffic reporter in the Central Florida area," by , former news anchor of WDBO TV 6 (now WKMG). Richard and his wife met through the radio station when she won breakfast in a contest. He offered to let her fly with him, and she went. It was on a Valentine's Day.
Richard Bouchard Obituary


The Orlando Sentinel


RICHARD M. BOUCHARD, 72, WAS EYE IN THE SKY FOR BUSTLING MOTORISTS
From the skies over metro Orlando, Richard M. Bouchard reported on traffic conditions to harried motorists for years. He signed off each broadcast as "Colonel Richard Bouchard." Bouchard died Friday. He was 72. Bouchard was "one of the pioneers as an air-traffic reporter in the Central Florida area," said Ben Aycrigg, former news director of what is now WKMG-Channel 6. "He's a real loss to us. You hate to see these old-timers, who have been such familiar voices, passing from the scene." Bouchard joined the Air Force in 1951 when he was home on vacation from Texas A&M University. He started his career as a mechanic and then went to pilot training. Over the course of his career, Bouchard flew the F-89 fighter, B-47 jet bomber, the high-flying U-2 reconnaissance plane and the RF-4 Phantom, in which he conducted photo-reconnaissance missions over North and South Vietnam during the Vietnam War. His decorations included the Distinguished Flying Cross with oak-leaf cluster. "He dearly loved to fly," said his wife, Elaine Bouchard. "His buddy was joining the Air Force and invited him to come. The ironic thing is he [Richard] made a career out of it, and the other fellow didn't make it in." Bouchard retired from the Air Force in 1973 after nearly 23 years with the rank of lieutenant colonel. In 1976, Bouchard became the backup pilot reporting on traffic for WDBO-AM radio. He accepted the job of full-time traffic reporter three years later and continued doing that until his retirement in 1993. He also reported on traffic for WFTV-Channel 9 for nine years. Family was very important to Bouchard, his wife said. He met her through the radio station when she won a breakfast in a contest. He offered to let her fly with him, and she took him up on the offer. "I went flying with him and found we had a lot in common, and one thing led to another and here we are," she said. "You know what? It was on Valentine's Day." Bouchard was a member of First Baptist Church of Orlando, where he taught Sunday school, sang in the choir and participated in drama presentations. He also is survived by a son, Robert Bouchard of Los Angeles; three daughters, Bonne Summers of Shreveport, La., Kristina Bouchard and Rebecca Bouchard of Orlando; and two grandsons. Woodlawn Funeral Home, Gotha, is handling arrangements.
Daily Commercial-Leesburg
8/30/2003

, 81, of Tavares, died Wednesday, August 27, 2003 in Tavares, Fla. Roger was born in Manistee, Michigan on October 26, 1921 to Leo and Gertrude Cleary. He is survived by his wife, Helen Cleary of Tavares; his son, Stephen David Cleary of Palatine, Ill., and his wife, Sue, and their three daughters, Andrea, Vanessa and Alexus; a daughter, Susan Beyer, husband Ernie, of Novato, Calif. and Heather and Mario Bynum and two-great-grandchildren. Roger had college degrees from the University of Michigan and a Graduate degree from Indiana University. He enlisted in the Aviation Cadets of the U.S. Army Air Corps and served from 1942 to 1946 in the States, England, and Germany and served in the U.S. Strategic Bombing Survey, analyzing the effects of Pinpoint Bombing on the German Machine Tool Industry. Back in the States, he worked for several Motion Picture companies, including his own, Roger Cleary Productions. He did TV work for Inside Michigan Magazine, and wrote and co-produced the "Life in Detroit" TV series for Life Magazine. He worked with most of the domestic automotive manufacturers at one time or another, and was the Hollywood, Calif. Account Executive for the Western 15 States on the Chrysler Corporation Account for Leo Burnett Co. from 1958 to 1968. Roger worked with ABC TV, NBC TV and retired from the Consumer Publications Division of CBS in 1984. He worked part-time at . Funeral Mass will be held on Tuesday, September 2, 2003 at 10:30 AM at St. Patrick's Catholic Church. Memorials can be directed to Hospice of Lake County. As a final note, Roger sends his love and joy of living to all those whose lives have touched his and his family's and wishes them total goodness and God's ultimate blessings in their lives. PEACE. Beyers Funeral Home, Leesburg.
Daytona Beach News Journal
August 1, 2003
Vance Leite Tyler, of North Atlantic Avenue, a radio personality on morning talk show and a broadcaster with , died Tuesday July 29, 2003 of a self-inflicted gunshot wound at home, according to police reports. He was 52. Tyler formerly owned and operated the American Career Institute, a broadcasting school affiliated with WNDB that trained students for a career in radio. He later became a member of the "Dave & Company" morning show on WNDB-AM radio. On-air personalities and said Tyler's legacy will live on through his students, as he helped launch hundreds of broadcasting careers. Another of Tyler's peers, Black Crow (Broadcasting) operations manager and on-air personality , said, "Vance was highly respected in the broadcasting industry. His work ethic and dedication to the industry was second to none. More importantly, he was genuinely a great person and a friend to everyone who had the privilege of knowing him." Tyler moved to this area in 1973 from his birthplace, Jacksonville. He was an avid Miami Dolphins fan and enjoyed the beach. Survivors include a daughter, Amanda Collins, Winter Park, and two grandchildren. Ormond Funeral Home is in charge.
2002
Richard " Jr.
The Tampa Tribune

As a child, friends said that Richard "Dick" Shiflett Jr. was born with a microphone in his mouth. It was that talent that made him perfect for a job as a radio announcer, a position that made him and his voice recognizable in the Plant City area. On Monday, October 28, 2002, the radio voice was silenced. Shiflett, 54, died after a battle with cancer. His wife, Ann Shiflett, remembered her husband as a man who was loved by his family and the community. When doctors told him he had cancer in June, his first thoughts were of his family. His son and daughter-in-law, Christopher and Angela, were expecting twins. "I can't die now, I have twins on the way," Ann remembered him saying. The twins were born in July. He was a dedicated husband and father who served as PTA president for every school his children attended, she said. He also coached the sports teams his son played on. "He stayed busy," Ann Shiflett said. Friends this week said Dick Shiflett's contributions to Plant City will not be forgotten. "He was a friend and boss," said Kevin MacKenzie, who replaced Shiflett as general manager and morning drive announcer at the Southern gospel music station in Auburndale. "He was a good Christian man. He had a love for people.' As an announcer, Shiflett did a job that was his calling, said Mayor Mike Sparkman, a longtime friend. "He was just a real down-to-earth person," Sparkman said. At WTWB, he became known as the sportscaster for the Auburndale football team where he was known as "The Voice of the Bloodhounds." He started his career at now defunct in Plant City, where he worked for 24 years. He came to the station after graduating from Plant City High School. Al Berry, who was one of the owners of that station, described Shiflett as a man who wore many hats. "He did just about everything there was at the station ," Berry said. "He was conscientious and a hard worker. "I had a lot of respect for Dick," he said. "He was very dependable." While at WPLA he did play-by-play for the Plant City Raiders basketball and football teams. He also was an announcer for the Florida Strawberry Festival parades. Shiflett was a member of the Plant City Civitan Club, past president of the Plant City Raiders Booster program, a member of the East Hillsborough Historical Society, and an announcer for Pioneer Day events. Shiflett was also an insurance salesman. Shiflett's funeral was held Thursday at First Baptist Church of Plant City, where more than 400 attended. About the same number attended the wake on Wednesday evening. He is survived by his wife of 33 years, Ann, his son, Christopher, a daughter, Angela, and numerous other relatives.
: Longtime 'Voice of the Gators'

The "Voice of the Gators" on WRUF for more than 40 years is silent.
died Aug. 28 in Gainesville. He was 82. Boggs began his long career on in 1939 and became play-by-play announcer in 1940. He left that role in 1982. He was honored as an alumnus of distinction in the College in 1989 and was named to the in 1990. Boggs teamed with ("The Bob and Otis Show") and later ("The OJ Show"), for popular morning talk shows on WRUF-AM. Leach died in February 1986, and Finch died Feb. 24 at the age of 69.
Ex-Radio Station Manager Dies
Author: Andy Hall
Date: August 5, 2002
Publication: Palatka Daily News (FL)

Palatka Daily News, who managed a Palatka Christian radio station through its first four years, died in a Houston hospital Thursday after an eight-month struggle with cancer. Roland, 45, was station manager for , from its launch in March 1996 until he left for another assignment in the Cayman Islands in 2000. He was diagnosed with cancer of the esophagus
in November of 2001.

Leesburg Daily Commercial
, 84, of Leesburg died Tuesday, July 16, 2002. Born in South Hill, Va., she moved to Leesburg from Norfolk, Va., in 1950. She retired in 1994 as an office manager with , after 44 years of service. She was a member of Main Street Baptist Church. She was a charter member of the Lakes BPW Club of Leesburg, and a member of the Leesburg Heritage Society. Survivors include her son, Jim White of Jacksonville; daughter, Kathy Smith of Center Hill; four grandchildren; and three great-grandchildren. Beyers Funeral Home, Leesburg.

Daytona Beach News-Journal (FL) - Tuesday, July 9, 2002
SOUTH DAYTONA -- William Owen Kuffel, 45, of Banana Cay Drive, who was known in radio as Bill Kramer and was program director and the mid-day personality for "Froggy FM", died Wednesday at home. Mr. Kuffel was born in Landstuhl, Germany, and worked in radio for almost 30 years. He moved here in 2000 from Ocala, where he was operations manager and anchor of the "Kramer & Company" morning show for . There he had top market ratings and helped the station win the 1995 small-market station of the year award from the Country Music Association. He also had worked in Houston, Phoenix, Las Vegas and Birmingham, Ala. He was a member of First Baptist Church of South Daytona. Survivors include a son, Jacob, and a daughter, Sierra Kuffel, both of South Daytona; his mother, Frankie Wedergren, Phoenix; and two brothers, Ed, Fresno, Calif., and Bob, Fairfax, Va. Baggett & Summers, Daytona Beach, is in charge.

JAMES R. SANDRIDGE WAS SINGER, DISC JOCKEY, CIRCUS RINGMASTER
THE ORLANDO SENTINEL - June 14, 2002
Author: Amy L. Edwards, Sentinel Staff Writer
James Ralph Sandridge, 54, loved to entertain. He was a disc jockey for three Central Florida radio stations, a ringmaster for and an emcee for . "He was an entertainer all his life," said his sister, Gail Ward of Orlando. Sandridge, an Orlando resident for more than 30 years, died Wednesday of melanoma. Sandridge's career began in the Army, where he worked at a communications base in Ethiopia. Returning to Orlando in 1968, he worked as a disc jockey for , and . "He was a great singer, and great with the microphone," Ward said. "What made him so great was that he could perform so well when things went wrong. "Things could go wrong, and no one would even know." His ability to communicate well, Ward said, is what made him a great ringmaster and emcee at the now-defunct Circus World and Boardwalk and Baseball theme parks. Ward said Sandridge was a loving uncle, and once even asked all the clowns at Circus World to take a picture with his 4-year-old niece. "He gave lots of support, love and attention to our kids," she said. "He was the good uncle, the kind everyone should have."

2001
Gregory Donald Wells
Fort Lauderdale, FL
, 48, of Fort Lauderdale, Fla., passed away Saturday, September 15, 2001, at Holy Cross Hospital in Fort Lauderdale, Fla. A private memorial service will be held by the family at a later date. Gregory, born at St. Joseph Hospital in Elmira, N.Y. on February 17, 1953, was a former radio personality in North Carolina and in Florida, a graduate of Grimsley High School, and a member of West Market Street United Methodist Church. He is survived by his parents, Shirley and Gordon Wells; brother Gary Wells; and nephew Patrich Wells, all of Greensboro. He is also survived by many Aunts, Uncles and cousins in several states from New York and Florida. In lieu of flowers, memorial donations may be made in Gregory's name to Holy Cross Hospital, Cardiology Unit, 4725 North Federal Highway, Fort Lauderdale, Fla. 33308; or Hospice Care of Southeast Florida, Inc., 309 S.E. 18 Street, Fort Lauderdale, Fla., 33316; or West Market Street United Methodist Church, 302 West Market St., Greensboro, NC 27402.
Jr., 65
Orlando Sentinel August 11, 2001
MR. KAUFMAN, Oak Park Way, Orlando, died Saturday, July 28. He was a safety consultant. He also was the former owner of radio station in Leesburg. Born in Donora, Pa., he moved to Central Florida in 1976. He was a member of Winter Park Breakfast Club, American Society of Safety Engineers, National Safety Council and the National Fire Protection Association. He was an Army veteran. Survivors: son, Keith, Nashville, Tenn.; companion, JoAnn Parks, Orlando; stepdaughter, Sherri Inger, Orlando; four grandchildren. Baldwin-Fairchild Funeral Home-Conway Chapel, Orlando.
5-13-01
He was born in Palatka, but grew up in Hastings. He graduated from Hastings High School in 1970. While in high school, he began working for the Palatka Daily News. He was a senior reporter with 30 years of service. He worked for a short time for radio as a news reporter. Clarence Arnold ''Butch'' Prevatt, 49, Gainesville and Palatka, died at North Florida Regional Medical Center, following a short illness. He was a former member of the River City Repertory Company Theatre group, acting in several plays. He enjoyed theater, regularly attending plays in Palatka, Gainesville, Jacksonville, Ocala and Orlando, and he was a volunteer at the Hippodrome State Theater in Gainesville for many years. He enjoyed collecting Lauren Bacall and Tallulah Bankhead memorabilia. He was preceded in death by his parents, Clarence A. and Earie Prevatt, and by a sister, Pearl Marie Fisher. He is survived by his longtime companion, Mark Bass, Gainesville; two brothers, Harry Robert ''Bobby'' Prevatt, Richard Albert Prevatt, both of St. Augustine; a sister, Mary Frances Noles, Shreveport, La.; and by numerous nieces and nephews. He was born in Palatka, but grew up in Hastings. He graduated from Hastings High School in 1970. While in high school, he began working for the Palatka Daily News. He was a senior reporter with 30 years of service. He worked for a short time for radio as a news reporter. Clarence Arnold ''Butch'' Prevatt, 49, Gainesville and Palatka, died at North Florida Regional Medical Center, following a short illness. He was a former member of the River City Repertory Company Theatre group, acting in several plays. He enjoyed theater, regularly attending plays in Palatka, Gainesville, Jacksonville, Ocala and Orlando, and he was a volunteer at the Hippodrome State Theater in Gainesville for many years. He enjoyed collecting Lauren Bacall and Tallulah Bankhead memorabilia. He was preceded in death by his parents, Clarence A. and Earie Prevatt, and by a sister, Pearl Marie Fisher. He is survived by his longtime companion, Mark Bass, Gainesville; two brothers, Harry Robert ''Bobby'' Prevatt, Richard Albert Prevatt, both of St. Augustine; a sister, Mary Frances Noles, Shreveport, La.; and by numerous nieces and nephews.

, host of 's "Nightline" 1982-1983 songwriter and actor-turned-growling and opinionated radio and TV talk show host who shocked viewers from behind a haze of cigarette smoke during the late 1980s, died Monday, March 12, 2001of lung cancer and other respiratory problems in Los Angeles. He was 68. Downey was born Sean Morton Downey Jr., the son of popular singer Morton Downey and his dancer-wife, Barbara Bennett. Downey attended military school and earned a marketing degree and a law degree. He pursued a number of professions including businessman, author, radio host, singer and songwriter. In the late 1980s he became a household name with "The Morton Downey Jr. Show" from 1987 until 1989.
Elmer White
, Station manager and show host at Bartow's died in 2001.

Granville Grover "Hap" Leatherwood, 85, who was elected mayor of Beverly Beach in 1974, died at home. Mr. Leatherwood, a Navy veteran of World War II and the Korean War, was born in Granger, Texas. He moved to Central Florida in 1960 from Jacksonville. Mr. Leatherwood, who enlisted in 1934, served aboard various battleships and destroyers in the Pacific Theater, was awarded seven battle stars, and retired as a chief signalman. He later worked for the Sunglow Pier, and gave early morning fishing broadcast reports on radio stations and .
The Orlando Sentinel

Edna "Mickie" E. Reck, 78, Horseshoe Falls Drive, Ormond Beach, died Monday, Oct. 30. Mrs. Reck was former assistant manager of radio station, Sanford. Born in LaGrange, Ga., she moved to Central Florida in 1953. She was a member of Tomoka United Methodist Church, Ormond Beach. Survivors: daughter, Barbara Ellefson, Thomson, Ill.; son, William A., Canton, N.C.; two grandchildren; five great-grandchildren.

Dick Sheetz joined as program director in March of 1996. Dick came to Orlando from Portland, Oregon's classic rock station KGON-FM 92.3. It wasn't long before Paxson Broadcasting purchased WDIZ as well as and moved Dick Sheetz to program WJRR. In 1998 Dick, was nominated as Program Director of the Year in the mainstream rock category by Billboard/Airplay Monitor Magazine. On weekends, he co-hosted a diving show called "Scuba Radio" on , as well as serving as Program Director. Sheetz earned industry attention for creating "Judgment Day", a WJRR show in which listeners rated new music. He was a guitar player and singer. In March of 2000, Dick took time off to recover from surgery. Clear Channel, owners of the station, would not comment on the nature of his illness. On Monday, October 9, 2000 Dick lost his battle with a rare form of intestinal cancer. He was 47. Dick was native of Salem, Oregon. He left behind his wife, Julie and daughter, Natasha.

Daytona Beach News Journal Saturday, July 29, 2000
PORT ORANGE , 71, of South Nova Road, a retired radio announcer for , Daytona Beach, died Thursday at Country Manor. Mr. Bell, a Navy veteran of World War II, was born in Dauphin, Manitoba, Canada, and moved to the area in 1978 from Arizona. He enjoyed performing arts and fishing, for which he won various tournaments and trophies.

The familiar golden voice that graced the airwaves of almost every radio station in the Melbourne area was silenced this week with the passing of "Rocking Ron" Maher. He died Wednesday, July 5, 2000 at home. He was 49. Mr. Maher came to Brevard County in the early 80s from Cedar Knolls, N.J. He was a graduate of the RCA Institute in New York City. He began his radio career in New Jersey. He worked for GTO-860 in Cocoa. Then he worked for on Turtle Mound Road, GOLD 95, and in Melbourne, where he hosted an oldies show. "He was the king of rock 'n' roll trivia," said his friend and co-worker, Nina Gold. His most recent position was as engineer, advertising copywriter and on-air personality for and , which later became WA1A. He also was the early morning voice on the Nina Gold Show called "The Golden Hour". "I never saw anyone who could improvise as well as he did," Gold said. He entered his 35th year of broadcasting this season and was an active member of the theatre community. He appeared in several roles in the production of "The Boys Next Door," "Curious Savage," "Dearly Departed" and "Call Me Madam." He won numerous awards for radio acting and writing. He also was the 1992 FMPTA "Crystal Reel" award winner for best supporting actor in a locally produced motion picture. For the past three years, he has been partners with Allison McKay and Mavis Ray in "McKay's Masquers", a nonprofit children's theater, which tries to bring knowledge of theater and film history to young actors in Brevard County. The group began their summer camp this week. Mr. Maher was a member of the Famous Lambs Club and the Harbor City Harmonizers. Survivors include his sister, Diane Smith of Cedar Knolls, and niece, Deena Joan Smith of Cedar Knolls. No local calling hours are scheduled. A memorial service will be Aug. 28 at the Henegar Center for the Arts in Melbourne. Palm Bay Funeral Home is in charge of arrangements. Donations may be made to the Make-A-Wish Foundation of Central Florida, 880 N. Orange Ave., Suite 200, Orlando, FL 32801.
4-18-00
The Tampa Tribune April 22, 2000
PLANT CITY - Albert Ercelle Smith, a local radio station owner and Florida Strawberry Festival board member, dies. Civic activist, Florida Strawberry Festival board member, local radio station owner and on-air personality, Albert Ercelle Smith died Tuesday, April 18, 2000. Smith, a 68-year-old native of Plant City, passed away at his home, said one of his daughters, Debbie Heaton. "Dad had been extremely ill for years," Heaton said. "But he was able to be in his home and to be in his yard that day." Smith, 68, is survived by his wife, Doris; his son, Clay, also of Plant City; two daughters, Heaton of Plant City and Janice Holloway of Lakeland; a sister, Vonelle Miles of Plant City; 11 grandchildren and five great-grandchildren. Along with Al Berry, Smith owned and operated , Plant City's only radio station. "But I think it was more of a brotherly bond than a business bond," said Berry, also a member of the Florida Strawberry Festival Association's board of directors. Smith started working at WPLA in the late 1960s, according to Heaton. Smith's father, William, founded the station in the early 1950s "with the intent of a gospel station, to spread God's word," Heaton said. In later years, the station added country music to its format and a popular local talk show called "This n' That," according to Berry. The show ran between 8 and 10 a.m. on weekdays for almost 20 years in the 1970s and '80s, Berry said. Heaton recalled the show had a very casual, informal tone, well-set for a small agricultural community. "People called in and they shared their thoughts," Heaton said. "They traded and sold things on the air." Often, Smith would use the show as a pulpit to let residents know when a neighbor was in need and what they could do to help, Berry said. "He was always there if somebody got burned out of their home or something like that," Berry said. "He spent a lot of time helping people and he did it with a lot of vigor. He was very intense about what he did." Smith and Berry sold the station in 1987. The new owners changed its call letters and relocated the station to Tampa. In 1988, Smith joined the Florida Strawberry Festival Association as an associate director, said Patsy Brooks, general manager for the annual festival. Five years later, Smith became a member of the Florida Strawberry Festival's board of directors, Brooks said. "He worked on the steer show committee and he was chairman of the "Organic Olympics,' the rooster crowing and the milking contests," Brooks said. While hosting the "Organic Olympics," a cow chip throwing contest at the festival, Smith liked to inject his own brand of humor as errant chips occasionally flew into the audience. Smith even provided the chips from his farm in Wesley Chapel. In addition to his work at the radio station and the strawberry festival, Smith was an elder at the Plant City Church of Christ at 315 N. Wilder Road. In 1992, he was named Plant City's Citizen of the Year, an award given to one citizen in recognition for contributions to the community. Other winners include the late City Commissioner Sadye Martin, and Smith's on-air partner, Berry. "He did an awful lot of good for this community and he is going to be missed," Doris Smith said.
Newark Star-Ledger

February 20, 2000
A Mass for William Masi, 94, of Longwood, Fla., a former New Jersey resident, will be offered at 9:30 a.m. Tuesday in Our Lady of Sorrows Church, South Orange, following the funeral from the Joseph W. Preston Funeral Home, 153 South Orange Ave., South Orange. Mr. Masi, who died Wednesday February 16, 2000 in the South Seminole Hospital, Longwood, retired as the superintendent of the Brick Church branch of the U.S. Post Office, East Orange, 39 years ago after working there for 36 years. He also owned the Bill Masi Radio Network, South Orange, NJ and Longwood, FL., and WHBI, Newark, WBGC, Chipley, Fla., , Ocoee, Fla., and , Sanford, Fla. He was a member of the Moose Lodge 766, Orlando, Fla., and a Cavaliere Knight, an honor he received from the Republic of Italy in 1967. Born in New York City, he lived in South Orange for 50 years before moving to Florida 20 years ago. Surviving are his wife, Mertice E.; a grandchild and a great-grandchild.
Radio Pioneer Dies-The Winter Park Resident Was Proud Of A Career Spent As "A Trusted Messenger."
THE ORLANDO SENTINEL
- Saturday, January 29, 2000
Author: Jim Abbott of The Sentinel Staff
Although not as well known as Edward R. Murrow, Winter Park resident was a pioneer in the early days of radio and television news. Fraser, who died Thursday at 91, was the on-camera announcer when President Franklin D. Roosevelt presided over a historic demonstration of a new curiosity called ``television'' at the 1939 New York World's Fair. In a lengthy radio career that started in 1932, Fraser delivered historic radio accounts of World War II battles and helped launch radio program in 1955. That show, a weekend round-the-clock radio program of news and feature reports, was carried by stations around the country. It foreshadowed an era when news would be widely reported through shared resources of radio and television stations. ``He was not a household name, but he contributed to the households of a generation,'' said former Rollins College President Thaddeus Seymour, now a Rollins English professor. "That show was really a very important contribution to journalism in the early days." For 19 years, Fraser was a top writer, producer, editor and correspondent for the program. "My life has been a privilege,'' Fraser said in a 1989 interview. "I've been a messenger. And when you're a trusted messenger, it's a privilege." Born in Lawrence, Mass., in 1908, Fraser moved to Central Florida in 1974 from Manhasset, N.Y. He began working at Rollins station in 1978, the year Seymour became president. He was drawn to the job because of his enthusiasm for teaching and his love for the medium, Seymour said. "He turned up one day to ask if he could help with the student radio station,'' Seymour said. ``In his most charitable way, he was suggesting that maybe he could help the students pronounce things better. They needed him." Seymour was delighted to realize that, as a 10-year-old boy in 1938, he had been a devoted listener to Fraser's "Five-star Final" radio show on a New York AM station. "It was a show that dramatized the day's events," Seymour said. ``We used to say that we were the only two people in the world who would have remembered it. He wrote it and I listened to it. "You heard Hitler talking to Mussolini or you heard the fireman talking at the scene of a fire,'' Seymour continued. "He was a very, very creative and imaginative person who thought about the medium and the ways that it could be different from newspapers and magazines." At Rollins, Fraser bridged the generation gap to inspire the same enthusiasm in students of another generation. "Time after time I would see a new student come to the radio station and the other students would say, "You've got to listen to this guy. He's old, but he knows everything," said Susan Cohn Lackman, Rollins professor and General Manager. "It was a marvelous thing to see how the students loved him." Fraser is survived by a son, James S., of Tiburon, Calif.; daughters, Faith Sarah Tilton of New York; and Jane Fraser Riffle of Bellevue, Ohio; five grandchildren; and seven great-grandchildren. Carey Hand Garden Chapel Home for Funerals is handling arrangements.
Copyright 2000 Sentinel Communications Co.
Tycoon dies at 77
The Tampa Tribune - Saturday, January 8, 2000
Author: JANET LEISER, The Tampa Tribune
TAMPA - From truck driver to industrialist, Jim Walter lived and shared the American dream. Jim Walter's rags-to-riches story as one of the country's top home builders earned him fame, glory and more money than he could ever spend, but he never forgot his friends, even those he knew as a boy growing up in Plant City. And they didn't forget him. In recent days, as the 77-year-old man's hold on life slipped away, they visited him one by one. "It's tough when you lose your lifelong friend," said Roy Willaford, 77, of Englewood, who has known Walter since they were students at Jackson Grammar School in Plant City. Walter, a millionaire many times over, died Thursday at his Tampa home of lung cancer. He was 77. He took his last breath at about 7:30 p.m. just as Connie, his wife of 17 years, walked into the room after returning home from a trip to Houston to see specialists for a medical problem, said his youngest son, Bobby, 50, of Tampa. "He was a great man. He helped everybody," said son Jim Jr., 52, of Tampa. "He was always there as my backup. I'm kind of naked now." Many people counted on James Willis Walter. At one time, his company, Walter Industries, had more than .4 billion in annual revenue and 25,000 employees. It started in 1946 with a two-line classified ad in the Sunday Morning Tribune: "NICE little unfinished houses to be moved. 5. 9410 11th St., S.S. [Sulphur Springs]." Walter had recently returned to Tampa after serving as a naval officer on the USS Newcombe during World War II. He was intrigued by the ad. At 23, he was newly married to fellow officer, Monica Saraw, and he was earning a week as a truck driver. Before long, the 1940 Plant High School graduate was in business with Lou Davenport, who built the shells. The company sold partially-finished or "shell" homes to people who otherwise could not afford traditional housing. Most buyers finished the inside themselves. The business also offered financing to buyers who owned property. Eleven years and 15,000 houses later, Jim Walter Homes had assets of million. He had bought out Davenport in 1948 for ,000. Walter was profiled in newspapers and magazines across the country. He was named to LIFE Magazine's list of "100 Most Important Americans Under 40" in 1960. The following year, he won the Horatio Algier Award along with 10 others, including President Eisenhower. Jim Walter Corp. expanded into manufacturing and mining, acquiring companies such as Georgia Marble, U.S. Pipe and Foundry, and Celotex. By 1965, it had cracked the Fortune 500 and climbed as high as No. 155 on that list of the nation's largest companies. But that relationship with Celotex, now an independent company also based in Tampa, would eventually haunt Jim Walter Corp. In 1987, on Walter's 65th birthday, the publicly held company was acquired in a .4 billion leveraged buyout by Kohlberg Kravis Roberts & Co. Renamed Hillsborough Holdings, the company landed in bankruptcy court the next year after asbestos claimants targeted Celotex, which sold building material containing the carcinogen. It took five years to clear up the asbestos litigation. The company emerged from bankruptcy reorganization as the publicly traded Walter Industries. By the time Walter retired in 1995, he owned a Bayshore Boulevard condominium, a home at Indian Rocks Beach, a condominium in Sutton Place in New York City, a spacious flat in Mayfair in London, a home on Green Turtle Cay in the Bahamas and his favorite - a 5,400-acre ranch in Manatee County. He owned a Bentley, a Rolls-Royce and an 81-foot yacht named TICA, for "This I Can't Afford." There were trips all over the world with friends. "He did so many things for me," Willaford said. "He took me to Europe, Africa, Spain, Switzerland - all kind of places I probably never would have seen without him." He and Tampa Mayor Dick Greco were friends for 30 years. "He was a great businessman, but he was an even better friend," said Greco, who once traveled with Walter to Spain to hunt partridge. Jack Almand, 73, a friend since 1946, said he often ribbed Walter about his one flaw: He gave to anyone who asked. "Even when he was used, it didn't bother him," Almand said. "He genuinely liked his fellow man regardless of their faults." Friend Peter J. Azzarelli, 75, of Tampa, recalls a trip to the Bahamas. They were returning to New York City on Walter's jet when Azzarelli developed angina. Walter, who served as director of many companies, was headed to a director's meeting. The plane was about 25 minutes from the city when Walter told the pilot to return to Florida. "This is my airplane and if you're gonna be sick, you're gonna be sick in Tampa, not New York City," he told Azzarelli. Walter dropped off his friend and flew on to the meeting, late. "His friends were always his friends, in good times and bad times," said Dennis Ross, a former vice president of public affairs at Walter Industries. "He was always prepared to go the extra mile, emotionally and financially, to help." Walter quietly made donations to charities and groups, Greco said. "He contributed to everything that was good in the community," the mayor said. In 1999, he was named to Builder Magazine's "Millennium 100" list of the most influential home building industry leaders of the 20th Century. After retiring from the corporation in 1995, he turned his attention to Walter Properties, a real estate investment firm he owned with son Bobby. Two weeks ago, he insisted on returning to the office for a last time. Too weak to walk or sit up, he was transported in an ambulance and wheeled in on a stretcher. "My father is a tough act to follow," Bobby Walter said. The family will receive friends Monday at Blount, Curry and Roel Funeral Home, MacDill Chapel. Visitation is 1 to 4 p.m.; and 6 to 9 p.m. A funeral service is planned for 11 a.m. at Sacred Heart Catholic Church, 509 Florida Ave., followed by a private burial. In addition to his wife and two sons, he is survived by a grandson, Alexander J. of Tampa; a stepdaughter, Tarra Mitchell, and her children James, Reid and Mark. His first wife, Monica, died in 1982. In 1972, Walter partnered with to form Walter-Weeks Broadcasting, Inc. Together they purchased and in Daytona Beach as well as stations in West Palm Beach, Sarasota and Tallahassee.
Memo: Janet Leiser can be reached at or (813) 259-7920.
Staff writer Jerome Stockfisch contributed to this story.
(Michael Christian)
The Tampa Tribune - January 15, 2000
Polk City actor gone, but voice still speaks
Michael Christian, a 63-year-old voice actor known as Harry Cup, died Jan. 6 at Lakeland Regional Medical Center of complications from heart disease. But his voice is far from silent. It is Christian's voice that cautions passengers on the tram at Tampa International Airport to stand clear of the doors and hold the handrail. And it will be heard on radio and television commercials across the country. "They had a joke in the industry: "When you want the voice of God, call Harry,' " said Christian's widow, Barbara, 58, of Polk City. The son of Hungarian immigrants, Christian, not his birth name, grew up in Elyria, Ohio, a small town outside Cleveland, she said. He began working in radio while he was in high school. He won a football scholarship to Purdue University, but he quit college to help support his family when his father died, she said. Through the years, he worked as a talk show host at radio stations across the country, including Philadelphia, Orlando, Winter Haven and Pinellas Park. He even had a hit country song in the early 1970s called "Green Grows the Valley," Barbara Christian said. Back then, he was known as Mike Adams. In 1974, Christian was host of a talk show in Winter Haven when he met Barbara, a champion swimmer, at Cypress Gardens. "He was walking around with a stupid duck," she said, "and he kept harassing me, telling me the duck could swim faster." They were married three weeks later. "It's like he had this aura," she said. "People were just attracted to him." The couple eventually opened a horse ranch for handicapped children in Polk City after they saw how much horseback riding helped their daughter, Reed, who is mentally disabled. Christian adopted his wife's daughter after they married. Physicians had offered no hope for Reed when she was born, said Barbara Christian, a special education teacher. But with help from her parents, Reed, who is now 36, has became a certified riding instructor and has a license to drive. Animals, as well as people, were attracted to his kind disposition, she said. And he loved to make others laugh. "He believed that humor was a forgotten art," she said. For the past couple of years, his heart had given him trouble, she said. In 1998, he had quadruple bypass surgery. In December, he was admitted to the hospital for congestive heart failure. But he was home with his family by Christmas. On Dec. 26, he took his daughter to the Bucs game even though he had trouble walking, Barbara Christian said. He didn't want to disappoint Reed, who had worn a Bucs jersey for the entire week before the game. Father and daughter happily watched the Bucs beat Green Bay. Within a week, Christian was back in the hospital, this time for a heart catheterization. On the afternoon of Jan. 5, he opened his eyes for the last time and mouthed the words, "I love you," to his wife. His wife and friends held a memorial service this week at Crisp-Coon Funeral Home, Winter Haven. They listened to "Amazing Grace" and "What A Friend We Have in Jesus," sung by who else?
1999

LASKO BROUGHT LAUGHTER TO `SCOOTER & CO.' SHOW
THE ORLANDO SENTINEL - August 20, 1999
Author: Jim Abbott of The Sentinel Staff
In a broadcasting career that spanned three decades, newsman Frank Lasko developed a style that always involved listeners. ``He was one of the most unique news people I ever heard,'' said , former program director at oldies station . ``He was like your next-door neighbor.'' Lasko, whose radio ``neighborhood'' was WOCL's popular Scooter & Co. morning show, died of liver cancer shortly before 3 a.m. Thursday at his Orlando home. He was 54. Lasko was a morning-show fixture from 1988 until this past April, when the show was disbanded as part of a format change. Lasko then was hired as an associate producer at Central Florida News 13, a 24-hour cable news station owned by Time Warner Communications and The Orlando Sentinel. In July, Lasko was hospitalized with liver cancer, which doctors soon realized was inoperable. Lasko came home Wednesday, said his father, Frank Sr. After his mother, Ruth, died in 1996, the radio announcer had shared his home with his father. Lasko also is survived by brothers Jim and Ron, both of Twin Lakes, Wis. Baldwin-Fairchild Funeral Home, Conway Chapel is handling arrangements. Born in Chicago in 1944, Lasko moved to Central Florida from Miami in 1984. He was an Air Force veteran and a member of First Congregational Church in Winter Park. His colleagues at WOCL remember his knack for plant-care, making coffee and working notoriously bad puns into news stories. ``I could come in crabby and he could make me laugh,'' said Jack Dyer, who played the character . ``A lot of the laughter at the radio station was from Frank.''

This obituary appeared in the Daytona Beach News Journal on April 14, 1999.
DAYTONA BEACH George "Harold" Utter, 59, of Guava Drive, owner of Beacon Engineering, died Sunday at home. Mr. Utter, an Army veteran of the Radio Corps, came to this area in 1944 from his native Jacksonville. He also worked as a radio station engineer for stations (),() (), , , and . He was a member of International Brotherhood of Electrical Workers and N.A.B.E.R. He enjoyed amateur radio operating. Survivors include his wife of 19 years, Kathryn, two sons, Ronald and Robert, both of Daytona Beach; a daughter, Susan Tuten, Orange City; and six grandchildren. Volusia County Cremation Society is in charge.

The Stuart News Sunday, Jan. 31, 1999
FORT PIERCE - , 84, of Fort Pierce died Sunday, Jan. 31, 1999.
A native of Kinston, N.C., he lived in Fort Pierce since 1946. He co-owned the original WARN radio station, now WJNX-AM 1330 , in Fort Pierce and owned in Starke, Fla. After selling WRGR in 1963, he worked for the Postal Service in Fort Pierce. He was in the Army Signal Corps in the European theater during World War II, fought in the Battle of the Bulge and was awarded a Bronze Star. He was a member of the Rotary Club of Fort Pierce and Kiwanis Club of Starke.
Survivors include his wife of 53 years, Olympia; a daughter, Joanna Tillman Nevins and husband Robert C. of West Palm Beach; three sons, Murray "Bud'' Tillman Jr. and wife Vicky, David Tillman and wife Sue, and Frederick "Fred'' Tillman and wife Pam, all of Fort Pierce; a sister, Dorothy Wasdon of Fort Pierce; three brothers, Dewey Tillman of Sanford, N.C., Claude C. "Sprucy'' Tillman of Fort Pierce and Thomas N. Tillman of Valdosta, Ga.; and five grandchildren. Friends may call from 6 to 8 p.m. today at Roger L. Byrd Port St. Lucie Funeral Home. A funeral service will be at 2 p.m. Wednesday, Feb. 3, at the funeral home chapel. The Rev. Clark Thompson will officiate. Burial will follow in Riverview Memorial Park, Fort Pierce.

THE ORLANDO SENTINEL - January 6, 1999
Author: Martin E. Comas of The Sentinel Staff
During the late 1960s, Sanford residents could tune their radio dials to 1400 AM and hear the smooth voice of Harry E. Bierly Jr. - a retired Navy lieutenant who spun popular music for the small radio station. The former disc jockey and retired Seminole County deputy sheriff died Sunday of complications from surgery. He was 71. ``He just loved entertaining people,'' said daughter Robin Bauder. Known as Hank to family and friends, Bierly was born in Atlantic City, N.J. When the United States became embroiled in World War II, Bierly joined the Navy and served on an aircraft carrier in the Pacific. He eventually worked at the Navy base in Mayport and later in Sanford. After retiring from the military in 1966, Bierly took a job as chief engineer and disc jockey for in Sanford. Using the moniker , he also announced basketball games for the Seminole Community College Raiders. ``But after a while, he felt he had done all he could at the radio station and felt it was time to move on to better things,'' Bauder said. Bierly left the station in the early 1970s to pursue a degree in law enforcement at Seminole Community College. He graduated in 1975 and was soon hired as a crime prevention officer for the Seminole County Sheriff's Office. He retired in 1987. ``He was always busy. He was always looking for a way to enrich his life,'' said Frances Bradshaw, a daughter. Bierly was a Mason and a member of the Good Sam's of Lake Monroe. Survivors also include son, Harry Bierly III, Winter Springs; sister, Deanna Castle, Maryland; and four grandchildren.
Radio Listeners Liked His Barbershop Tunes
Orlando Sentinel, The (FL) - Wednesday, October 6, 1999
For years, Orlando residents would tune their radio dials each week to hear and his barbershop quartet croon their favorite songs. ''He had a beautiful high tenor voice,'' his wife, Louise, said. ''He was loved by young and old alike.'' The retired furniture salesman died Sunday of cancer. He was 86. Crawford's group, The Singing Salesmen, could be heard on from the early 1930s until about 1952. Besides belting out tunes, the group advertised for the old B.E. Purcell's Furniture Store, on Church Street, where the Cheyenne Saloon is today. Born and raised in Lavonia, Ga., Crawford moonlighted as a telephone operator while a high school student. Back then, operators would plug in the phone lines to a switchboard and sometimes even eavesdrop. ''People would say: 'I know you're listening Woody. What time is it?''' his wife said. In 1935, Crawford's uncle, Buren E. Purcell, who owned the furniture store, invited the young man to move to Orlando and work for him. Crawford began his radio show soon after, and the quartet quickly became so popular it made a few records. During World War II, Crawford left the show briefly to serve in the Army under Gen. George Patton in Europe. After Purcell's store was sold, Crawford worked for several furniture dealers, including Helmsley's on Colonial Drive and Myrick's on Orange Avenue. ''He would go out of his way for his customers. When people bought from him he would take them flowers when their furniture was delivered,'' his wife said. Crawford also sang in the choir at North Park Baptist Church, where he was a member for 45 years. He also enjoyed serving as an usher ''so he could kiss all the little old ladies coming in,'' his wife said. ''He was a great, great man. I feel very lucky that my children got to know him,'' daughter Connie Herrera said. Survivors also include son, Woodrow ''Chip'' Jr., Orlando; daughter, Cathy Rivera, Orlando; sister, Mary King, Lithonia, Ga.; and five grandchildren. Arrangements are being handled by Carey Hand Colonial Funeral Home, Orlando.
1998 Dec. 27, 1998
FORT LAUDERDALE - , 91, a former radio broadcaster, died Sunday, Dec. 27, in Fort Lauderdale. Mrs. King was born in Dothan, AL. She came to Brevard County in 1946. She was a member of the American Association of University Women, Daughters of the American Revolution, Audubon Society, League of Women Voters, Cocoa Woman's League, Canaveral Press Club, United Daughters of the Confederacy and the Missile, Space and Range Pioneers. Survivors include her daughters, Wickham Kitzmiller and Elizabeth Norris, brother, John Pilcher Jr. of Panama City, sister, Jacqueline Reppen of Panama City and one grandson.
Stephen M. Gill, 48, of Winter Haven, died Thursday, Dec. 3, 1998, in Metairie, La.
Published in the Winter Haven News Chief: Saturday, December 5, 1998 at 4:01AM
Mr. Gill, vice president of Anscombe Broadcasting Group, Ltd., assumed the general manager's position at the Winter Haven radio station in April of this year. He had 30 years of broadcasting experience both as an on-air reporter and anchor and management. Before helping to found the Anscombe Broadcasting Group, he was prominent in the television news industry, where he managed news departments in cities across the country including New Orleans, Jackson, Miss., Buffalo, N.Y., and Milwaukee. A "news turnaround specialist," he earned a nation reputation for taking third-rated television stations and quickly improving their ratings. His extensive experience also included the research and building of equipment including satellite uplinks and microwave broadcasting equipment. He is survived by his daughter, Stephanie, his father, a sister, and brother-in-law.
10-22-98 , 70, of Mango Tree Drive, former owner and announcer for in New Smyrna Beach, died Thursday October 22, 1998, at home. Mr. Mizelle, an Army veteran, was born in Roanoke Rapids, N.C., and came here in 1982 from Abington, Va. He was a member of the Elks Lodge, American Association of Retired Persons and Mental Health Association. He also was a radio announcer for 30 years for WMEV, Marion, Va. Survivors include his wife, Deborah. Baldwin-Hughey, New Smyrna Beach, is in charge.
Ex-radio Host Bloch Dies 3-10-1988
, a former Tampa-based financial adviser who admitted defrauding listeners of his radio talk show heard nationwide, died early Monday of cancer. Bloch was sentenced to 21 months in prison after pleading guilty to federal fraud charges in connection with the marketing of failing businesses for telemarketers, who paid Bloch ,000 a week. Bloch, 61, was released from prison in September after he was diagnosed in the final stages of lung cancer. He was living in Bloomfield Hills, Mich., with a relative at the time of his death. In the early 1980s, Bloch pioneered infomercials for real estate and other products in Orlando. THE ORLANDO SENTINEL -March 10, 1988

Brevard Actor Theodore Eiland Dies
Florida Today, Friday, February 6, 1998
By Laura J. Brown FLORIDA TODAY
COCOA BEACH -Theodore A. "Ted" Eiland, a retired television executive, died Wednesday, Feb. 4, at Wuesthoff Hospital in Rockledge. He was 81. Mr. Eiland grew up in Logan, W.Va. After graduating from the University of West Virginia with a journalism degree, he served in the Navy as a lieutenant during World War II. Mr. Eiland began his career in broadcasting in Charleston, W.Va. "Capt. John Kennedy was a speaker at his graduation and was very impressed with Ted. He owned a radio station in Charleston and asked Ted to come and work for him," said his wife of 51 years, Lillian Eiland of Cocoa Beach. In 1970, Mr. Eiland moved to Brevard to own and operate radio station in Cocoa. He retired from broadcasting in 1975, and became a lecturer in communications at Western Carolina University. The Eilands returned to Cocoa Beach in 1978. Throughout his life, Mr. Eiland maintained an active interest in the theater. He appeared in numerous plays in Melbourne and Cocoa Beach and traveled with the one-man show "Clarence Darrow". Matt Roush, a former Today critic, was quoted as saying, "'Clarence Darrow' is a provocative, stirring entertainment delivered with great style and energy by one of Brevard's best actors." Mr. Eiland also wrote the play "The Most Dangerous Woman," which won a national award and was performed in New York City. The play also was aired on PBS. "He was a very talented, compassionate man with a sense of humor and a great deal of integrity along with that," his wife said. Other survivors include his sons, Howard Eiland of Sharon, MA, Stuart Eiland or Winchester, VA, Robert Eiland of Northborough, MA, and Richard Eiland of Orlando; and seven grandchildren. No calling hours are scheduled. Services are at 11:30 a.m. today at Surfside Playhouse in Cocoa Beach. Burial will be in West Virginia.
1997

Sarasota Herald-Tribune (FL) - December 2, 1997
, 89, Bradenton, died Nov. 30, 1997. He was born Jan. 12, 1908, in Knoxville, Tenn., and came to Bradenton 45 years ago from St. Augustine. (In 1947 Carl was the Chief Engineer at , in Leesburg.) He was a former teacher at Manatee High School and Manatee Technical Institute. He was a Baptist. He was a member of Masonic Lodge 99. Survivors include a daughter, Carol Orler of Bradenton; three sons, Ralph of Bradenton, Robert of Ocala and Daniel of Largo; a brother, Buck of Ocala; five grandchildren; and six great-grandchildren.


THE ORLANDO SENTINEL - August 26, 1997
, 47, Highland Avenue, Winter Garden, died Monday, Aug. 25. Mr. Bessler was a radio announcer and program and production director. Born in St. Louis, he moved to Central Florida in 1954. Survivors: sisters, Bonnie Litteral, Winter Garden, Joan Crutcher, West Melbourne, Cheri Fleming, Gatlinburg, Tenn. Beacon's National Cremation Society, Winter Park. Larry worked at as well as .
1996

MILLER, WILLIAM R. ""BILL,'' 74, of Inverness, died Friday, Nov. 8, 1996 at
Citrus Memorial Hospital. He came here several years ago from his native Orlando, and was an electronics engineer for , Hernando, and an Army veteran of World War II. He was a member of the Crystal River Users Group, VFW Post 4337, and a Methodist. Survivors include his wife, Sarah "Maxine''; a son, Gary, Fort Meade, Md.; a daughter, Debbie Tarrasky, Bellingham, Mass.; his mother, Zaidee Miller, Inverness; and two grandchildren.

Daytona Beach News-Journal (FL) - Monday, October 21, 1996
Jack C. McClure, 73, of Carolina Avenue, a retired electronic engineer for the local radio stations
and , died Tuesday at home. Mr. McClure, an Army-Air Corps veteran of World War II, was born in Uniontown, Pa., and moved to this area in 1964 from Orlando. Survivors include three sons, Andy, Ormond Beach, Calvin, Atlanta and Dr. Joseph McClure, Melbourne; and five grandchildren. Baggett and Summers, Daytona Beach, is in charge.

, longtime reporter for , died Tuesday of heart failure. He was 60. Bill retired from WDBO in 1995 after suffering a heart attack on the job Aug. 31. News staff members who performed cardiopulmonary resuscitation on Thompson likely saved his life that day. WDBO news director said Thompson was admitted to Florida Hospital with heart problems earlier in July of '96. He came to Orlando from Miami more than 20 years ago and was a disc jockey for many years at . In 1984, he joined WDBO and covered Orlando City Hall for many years. People knew him as ''the commander,'' Taylor said, because ''he took charge.'' In 1993, Thompson won the radio reporter of the year award from the Florida Associated Press. ''Everything he did was beautifully produced,'' Taylor said. Thompson, who lived in Winter Park, is survived by his wife, Alfreda, and his father and a sister in Louisiana.
1995
Morning Man Passes

, a radio funny man who woke up more Central Floridians than any other disc jockey throughout the 1970s and early '80s, has died. He was 50. Moore died Friday, September 12,1995 of heart failure. Services are scheduled for 11 a.m. Thursday at the Baldwin-Fairchild Funeral Home on Lake Ivanhoe. Burial is at Glen Haven Memorial Park in Winter Park. Moore was Orlando's top-rated morning disc jockey for most of the 1970s and '80s on . He left the station in 1984 after 14 years. After a short break, he went to work at other Orlando-area stations, both on the air and in sales, but he never again attained the same success. ''Perry was

the

morning man,'' said , his former boss at WDBO and now manager of film and television development at Disney-MGM Studios. Said Ron Hill, who worked as WDBO's morning news anchor opposite Moore for about a year, ''He was a good morning guy who would wake you up and make you smile.'' For a time, Moore headed a lineup at the station that included , and ''He was funny. He was very quick-witted,'' said , former on-air personality at WDBO, as well as and and now head of marketing at Massey Services Inc. Friends and family said Monday they remembered Moore as a community activist and sports enthusiast. He served as president of the University of Central Florida Gridiron Club and the Tangerine Sports Association, predecessor of the Florida Citrus Sports Association. Moore is survived by his wife, Jackie, of Orlando, daughter Rachel Finklea of San Diego and son Tom Finklea of Encinitas, Calif.

Horror show host "Dr. Paul Bearer' dies
St. Petersburg Times - February 19, 1995
Author: DEBORAH CIRCELLI: The Ledger
Ernest R. "Dick'' Bennick, known as Dr. Paul Bearer to horror movie fans in the Tampa Bay area, died Saturday morning after open heart surgery at Lakeland Regional Medical Center. He was 66. For 22 years, Mr. Bennick, who lived in Winter Haven, was the ghoulish host of WTOG-TV Ch. 44's Saturday noon horror show. His corny puns and raspy voice still were being heard after his death Saturday on a pre-taped showing of Graveyard Shift. It was his last appearance. Though the station had taped shows through April 1 of "Dr. Paul Bearer Presents,'' they will not be run at the family's request, a WTOG news release said. "We are all saddened at the passing of Dick Bennick,'' said Ed Aiken, general manager of WTOG in a statement Saturday. "Those of us who knew Dick will miss his humor and good spirit,'' Aiken said. Mr. Bennick, who first developed the Dr. Paul Bearer act in High Point, N.C., in the 1960s, was famous for his undertaker appearance complete with a black hearse, which he rode in parades throughout the bay area. But his trademark was his puns, including his sign off: ""I'll be lurking for you.'' Mr. Bennick, who worked in broadcasting for 40 years, was a former general manager of radio in Winter Haven. He retired from radio in March 1994 as regional sales manager of and in Lakeland. Aiken said Bearer was an institution on the station and the longest-running host of horror movies in the country. Patty Bennick, who had been married to Mr. Bennick for eight years before their divorce in 1993, said he died after having open heart surgery Friday. She said the surgery was to redo a bypass that was done 14 years ago. "He was my best friend for nine years,'' said Patty Bennick, who had moved back in with Mr. Bennick and had been working on a reconciliation. Mr. Bennick was a three-time past president of the Imperial Polk Advertising Federation, which twice named him Ad Man of the year. He was the executive director of the Imperial Polk Advertising Federation and state chairman of the Addy Awards for the Fourth District American Advertising Federation. "He made an outstanding contribution to the advertising industry and to the community,'' said Art Rowbotham, president of Hall Communications. ""He would always appear in character whenever called upon to do so. He was quite a celebrity.'' Mr. Bennick, who collected monster movie magazines, was drawn to the entertainment industry at age 5 when he saw his first magician. When he turned 18, he joined an illusion show and traveled the country as a magician's assistant. Funeral arrangements were incomplete Saturday. Mr. Bennick is survived by his mother Margaret Bennick, 93, of Winston-Salem, N.C.; daughter Melody DeSanctis, Atlanta; son Ernest ""Rick'' Bennick II, San Francisco; three stepdaughters, Pam Wetherington, Atlanta; Laura Tuggle, Gainesville and Cindy Tuggle, Winter Haven; and four grandchildren.
1994
In 1978, Miller Broadcasting purchased . Miller Broadcasting was owned by Chicago radio personality . Miller also owned WRRR-AM 1150, Rockford, IL, WFXW-AM 1480, Geneva, IL and WGGG-AM 1230,Gainesville. Known as "Uncle Moo Moo" in Chicago radio, he was the #1 Morning Personality from 1947-1968 in Chicago, on WIND. In the 1950's, Howard was also on the CBS following Arthur Godfrey's program. Howard was sponsored by Wrigley's Gum and he would interview the "stars" of the day. When he left WIND, over an on-air controversy, he was pulling in 58% of the morning audience. Howard was a conservative (Republican) talk show host, the controversy involved Howard's defense of the Chicago Police Department during the politically charged summer of 1968. Howard died on Nov. 6,1994.

THE ORLANDO SENTINEL - May 28, 1994
Author: By Gary Taylor of The Sentinel Staff
Julian Lovejoy Stenstrom, who witnessed much of Sanford's sports history as he reported it through newspaper and radio, died Friday, May 27, 1994 of heart failure. Stenstrom, 74, 2200 Cordova Drive, was born in Sanford and was a descendant of one of the city's pioneer families. At 16, Stenstrom was a sportswriter for the Sanford Herald and worked there until his National Guard unit was activated in 1940. After the war, he was the first sports director for radio in Sanford. Stenstrom also worked as the newspaper sports editor and earned a bachelor's degree from Stetson University. Stenstrom served as executive secretary of the Florida Baptist Foundation before being reactivated for the Korean War. He was instrumental in bringing the Southern Baptist Convention to California in 1952 and for 14 years was executive secretary of the California Baptist Foundation. Stenstrom served three terms on the Sanford City Commission.
4-3-94
Raymond Howard Kremer a Mount Dora radio producer who participated in the famous Orson Wells broadcast of War of the Worlds that panicked the nation in 1938, died Friday, April 3, 1994 after a long illness. He was 84. Kremer, who had lived in Lake County since 1972, had a long career as a pioneer in radio . He wrote, produced and did special effects for Mercury Theater, Popeye and Gangbusters, among other radio shows. He also worked in television advertising. He was a sound effects man during CBS' tense radio dramatization of H.G. Wells' story about the invasion of earth by Martians. Although an announcement was made at the start of the broadcast that it was only a radio program, it was so realistic - complete with news bulletins and on-the-spot reports - many believed it actually was happening. It was heard by about 6 million people and has come to be regarded as the ultimate prank. The radio network was deluged by hysterical callers. Kremer also was credited with using the first instant replays during college football games in 1951. He was working with NBC in advertising, and the network televised the NCAA game of the week. Kremer came up with the idea of taking cameras to the second best game and recording highlights. At the time, all the telecasts of major sporting events were shown live. This was the first use of video recording equipment for sports. A native of Danforth, Ill., he served two terms as mayor of Plandome Heights, N.Y., from 1968 to 1972. He moved to Mount Dora , where he worked for the National Association of Farm Broadcasters until retiring in 1982. He was a member of the First Presbyterian Church, Mount Dora, the Eustis Elks, the Rotary and the Mount Dora Yacht Club. He attended Northwestern University. Survivors include: wife, Eleanor; sons, Ron, Longwood, Richard, Pleasanton, GA; eight grandchildren and three great-grandchildren.

Orlando Sentinel, Wednesday, January 26, 1994
, 79, 350 E. Jackson St., Orlando, died Sunday, Jan. 16. Miss Dille was a retired bookkeeper for radio and TV stations, Orlando. Born in Iowa, she moved to Central Florida in 1944. A Presbyterian, she also belonged to Pilot Club. Survivor: sister, Marjorie Smith, Bartonville, Ill. National Cremation Society, Winter Park.
1993

Jan 26, 1913-Oct 4, 1993

Austin Van "Chick" Catterton Sr. was a one-term mayor of Melbourne, Florida from 1953 to 1954. He was a broadcaster and musician.
He was born in Walterboro, South Carolina on January 26, 1913, the son of G. M. Catterton and Lattie Catterton. He moved to Florida in 1945.
On January 10, 1946, he married Claudia Claire Strange. In 1949, he was General Manager of Melbourne Broadcasting Corporation, owner of . In 1956, he became Vice President/ General Manager and News Director. He left WMMB, and in 1958, and co-founded . He was President, General Manager and News Director of Mel-Eau Broadcasting Corporation.
On July 22, 1965, he co-founded the Melbourne Municipal Band. Survivors: wife, Claudia C.; son, Austin Van Jr., Melbourne; daughters, Candace Nile, Deltona, Camille Odom, Palm Bay; brother, Frank J., Melbourne; three grandchildren. Brownlie & Maxwell Funeral Home, Melbourne.
WLBE Radio Manager Dies
Orlando Sentinel August 07, 1993 From Staff Reports
Leesburg-Longtime radio manager passed away Thursday. He was 57. A native of Baltimore, he worked in radio in Maryland, then North Carolina before coming to Leesburg's in 1978. ''He knew more about radio than anyone,'' said , a semi-retired 43-year veteran of the station. ''He was a great guy, a good friend, honest and aboveboard,'' said , sales manager. ''He was a good guy to work for,'' said Esther White. ''I've seen some doozies come through here,'' she said. ''He knew programming, engineering, sales, everything.'' Smith lived at 800 Mary Sue St., Fruitland Park, with his wife. He was a member of South Street Church of God. Survivors include his wife, Mary J. Caldwell-Smith; daughter, Gena Heilman, Clarksville, Tenn.; parents, Mr. and Mrs. Robert L., Leesburg; one grandson. Page-Theus-Blanchard Funeral Home, Leesburg.
Editors note: Gene was also Vice President/General Manager-WHOF, Inc. owners of and was a partner in the ownership of .
Daytona Beach News-Journal

May 11, 1993
Andrew Borman Welch, 29, known locally as , a disc jockey at radio station for the past five years, died Wednesday at home after a short illness. Mr. Welch was born in Cincinnati. Survivors include his patents, Shirley and Anthony Welch, Ormond Beach; a brother, Kurt, Deltona; and three sisters, Kimberly, Cincinnati, Elizabeth, Dallas, and Catherine, Daytona Beach.
1992
G. Max Kimbrel
Tampa Tribune 12-29-92
, 75, of Lake Wales died Sunday at home. A native of Albion, Ill., he is a former resident of Haines City and had lived in Lake Wales 40 years. He founded radio station in 1951 and retired as district manager of Storer Cable Television of Florida. He was a veteran of World War II, serving in the U.S. Navy, and member of Grace Lutheran Church in Winter Haven and Lake Wales Rotary Club. He is survived by his wife, Joan; five daughters, Karla Allen of Brandon, Jeri of Tallahassee, Gail of Harrison, Ark., Judy Kennedy of West Plains, Mo., and Tanya Southwood of Chicago; eight grandchildren; and a great-grandchild. Johnson Funeral Home, Lake Wales.
12-8-92
JON ALEXANDER, RADIO PRODUCER
Orlando Sentinel - Wednesday, December 9, 1992
Jon Alexander, longtime producer for talk-show host Jim Philips on radio station WWNZ-AM (740), died Tuesday of cancer. Mr. Alexander, 41, was best known to listeners for good-naturedly taking ribbing from Philips . He died at his parents' home in Merritt Island. Philips announced Mr. Alexander's death to listeners Tuesday evening on the air. He read a passage from Somerset Maugham's ''The Razor's Edge'' and played a Van Morrison song. The always cheerful Alexander joined Philips on The Philips Phile as a regular about two years ago.'' He was Jim 's Ed McMahon,'' said operations manager Allen Wilkerson. ''They were best friends, too. They weren't just co-workers.'' Mr. Alexander began working in production at WWNZ about five years ago. In 1989 he became courtside game producer for broadcasts of Orlando Magic games. Later he became producer of The Philips Phile and, this summer, of "Cryin', Lovin' & Leavin", a talk show about relationships hosted by Ed Hartley. Doctors diagnosed him with cancer of the esophagus about a year ago, Wilkerson said. His absence in the past month had been explained to listeners as a personal leave. ''Jon didn't want people to feel sorry for him,'' Wilkerson said.
Orlando Sentinel
Dec 10, 1992
Jon Carroll Alexander 41, 620 Lucas Place, Merritt Island, died Tuesday, Dec. 8,1992 of cancer. Mr. Alexander was the producer of a radio talk show for in Orlando. Born in Maryville, Tenn., he moved to Central Florida in 1982. He was a member of Merritt Island Lodge 353 F&AM, Orlando Scottish Rite Consistory and Azan Shrine Temple, Melbourne. Survivors: parents, Mr. and Mrs. John Alexander Jr., Merritt Island; sister, Elizabeth Phillips, Indialantic. Wylie-Baxley Merritt Island Funeral Home, Merritt Island.

Orlando Sentinel Dec 12, 1992 Catherine Hinman of The Sentinel Staff
Talk radio fans were stunned Tuesday to learn that Jon Alexander, producer and sidekick of The Philips Phile on and , had died of cancer at his parents' home in Merritt Island. The fun-loving, easy-going personality and close friend of talk show host was 41. Not until 5:50 p.m. Tuesday, when Philips came on the air to announce Alexander's death, did the show's listeners know why Alexander had not been on the air for a month. Operations director Allen Wilkerson said Alexander left the station because of his illness but he did not want it made public because he did not want pity. Alexander had been with WWNZ for about five years, and in the past two years he had become a regular voice on Philips' show. ''Whenever Jim needed a conscience, Jon's mike was opened up so he could be the devil's advocate,'' said Dean Chapman, who reports traffic for WWNZ. After his friend's death, Philips took three days off. In paying tribute to Alexander on Tuesday, Philips played one of his friend's favorite songs: Van Morrison's ''So Quiet in Here.''
RADIO PERSONALITY HAPPY ISON DIES 11-1-92
ORLANDO SENTINEL
Nov 3, 1992
(S.W. Ison) ,a country music radio personality in Orlando throughout the 1950s and 1960s, died Sunday following a lengthy illness. He was 68. Stephen Wesley Ison was born in Cincinnati and moved to Central Florida in 1952. He was Happy Ison to his radio audience and most of his friends ''because that's the way he was,'' said his wife, Pamela. ''Everybody was his friend. He never disliked anybody. ''Ison's friends included an impressive list of country music recording stars, and he enjoyed trips to Nashville for country music festivals. After leaving radio, Ison was publicity director for the Orlando Seminole Jai Alai Fronton and later the Super Seminole Greyhound Park. Ison lived at 3010 Vine St., Orlando. He was a member of the First Presbyterian Church of Orlando. In addition to his wife, Ison is survived by two sons, Stephen III, Orlando, and Vernon, California; two daughters, Deborah and Sharon, both of Orlando; seven grandchildren and two great-grandchildren.
8-10-92
Wilfred C. Meloon, 74, 748 Jasmine Ave., Orange City, died Monday, Aug. 10, 1992. Mr. Meloon was a Baptist minister. Born in Ossipee, NH, he moved to Central Florida in 1924. He was a Baptist and author of several Christian books. He was a former announcer for Christian Radio in Windermere, and worked as a recording engineer for Christian Duplications Inc. International for several years.
6-14-92
Ex-radio executive, Joe Gratz, dies at 76
The Tampa Tribune - Friday, June 19, 1992
Author: A Tribune Staff Report
Joe Gratz, a former radio station manager in Tampa, died Sunday while on vacation in Hamburg, Germany. He was 76. Gratz was a New York City native, but had lived in Tampa for more than 26 years, after retiring from radio and television broadcasting. Gratz graduated from Harvard in 1936 and became an apprentice in the sound effects department at CBS radio. He later was in charge of popular music programs at the network. Gratz was in the U.S. Army from 1942 until 1966, then became an assistant director at CBS television. He moved to Tampa in 1965 and managed radio station WYOU-AM 1550 until 1971. The station later changed its format to all-Spanish programming. After leaving WYOU, he bought radio station WELE-AM in Daytona Beach and in Deland and retired from the business in 1975.

, author, sportsman 3-12-92
, 74, Riverbreeze Boulevard, an author and illustrator, died Thursday at home of cancer. Mr. Ovington was born in New York City and first came to this area more than 40 years ago and returned in the 1970's to make Ormond Beach his home. A fly fisherman, hunter and outdoorsman all his life he used his experiences to write and illustrate more than 40 books on nature and recreational subjects. During his life he embraced several careers. He was a member of the Fred Waring Chorus, an arranger and composer of singing radio commercials, a writer of a daily outdoors column for the New York World Telegram and Sun, and was familiar for many years for his articles on fly-tying and freshwater fishing in several men's magazines, As a radio announcer he covered news and special sports events for CBS, NBC's "Monitor", and Mutual Radio Network. While with CBS he covered the Daytona Beach race car events that were held on the beach. Long time residents might remember him as an announcer with radio stations and . He was a noted lecturer for various conservation societies and sportsmen's clubs. In recent years he participated in Career Day projects at Ormond Elementary School, Ormond Middle School and Seabreeze High School, and was a mentor in the Volunteers in Public Schools. He was a past member of the Volusia/Flagler Sierra Club, and donated several of his wildlife paintings for fund raising projects such as the Bicentennial Youth Park, Deland, and the Bicentennial Park, Ormond-by-the-Sea. Survivors include his wife, Moraima; a son, Roland; two daughters, Roseanna Ovington and Rosada Ovington-Schwaab; a stepson Web Essex; two stepdaughters, Andrea and Arielle essex and a granddaughter. The family suggests memorial donations to Hospice of Volusia /Flagler Counties, 655 N. Clyde Morris Blvd., Daytona Beach 32114. Volusia County Cremation Society, Daytona Beach, is in charge.
1991

Orlando Sentinel
February 24, 1991
, 92, 907 Wooden Blvd., Orlando, died Thursday (Feb.21). Born in Webster, he moved to Orlando from there in 1921. He was a retired bellman for the Angebilt Hotel. He was a member of the Mount Olive Church. He was a Navy veteran of World War I. Survivors: wife, O'See F.; daughters, Senorita Locklear, Daytona Beach, Dorothy W. Hunter, Brooklyn, N.Y.; brother, Freddy (Williams), Jacksonville; two grandchildren; four great-grandchildren. Brinson's Funeral Home, Orlando.

Charlie Was Doorman But Became A Legend
February 27, 1991 By Bob Morris of The Sentinel Staff
In memory: Columbus Garfield ''Charlie'' Williams died last week. Longtime Orlandoans will remember him as ''Lobby Charlie,'' former doorman at the old Angebilt Hotel (renovated now as part of the Orange County court complex.) In 1922, Williams was working on a construction crew at the hotel when he fell off a sixth-floor beam. A sand pile cushioned his landing, but he lost an eye. ''The hotel offered him a job for life,'' said James Jenkins, a friend and fellow hotel employee. ''Charlie sure took them at their word on that.'' After the Angebilt opened in 1923, Charlie signed on as doorman and remained there until 1972, when he began losing sight in his other eye. ''He was a downtown institution. Always ready with a smile, a story,'' remembered Tom Neal, a retired Orlando engineer who, along with plenty of other downtowners used to frequent the hotel's popular Roundup Room, the closest watering hole to the county courthouse. When radio had its studio at the Angebilt, Williams would occasionally go on the air, reading poems he had written. ''He was a pretty good poet. But he could not be beat as a hotel doorman,'' Jenkins said. ''He was as fast as a cat. A car would pull up out front, and Charlie would be outside with its door open before the driver knew he'd stopped.'' Services are today at 1 p.m. at the Mount Olive AME Church in Orlando. Columbus Garfield ''Charlie'' Williams, survived by his wife, O'See, and two daughters, was 92.
4-8-91
Finke, a feisty senior citizens advocate known to thousands in Central Florida through her newspaper, television and radio commentaries, died Monday, April 8, 1991. She was 76. Immaculately groomed and always wearing a hat, the diminutive Philadelphia native wrote ''Speakin' with Peikin,'' an advice column for seniors in the The Orlando Sentinel in the 1970s and early 1980s. Her radio and television shows began in 1961 and aired periodically for 25 years. ''Some called her feisty - she was 90 pounds of dynamite,'' said her husband, Rene Finke. In 1978, Peikin was elected to represent 90,000 senior citizens of Orange, Osceola and Seminole counties as a senator in the Silver-Haired Legislature, a mock legislative session in Tallahassee focusing on senior issues. Peikin walked out on the first day of the session in protest of the conditions of the lodging provided by Florida State University. When her replacement, Leo Ware, blasted Peikin for the walkout, she responded in her usual hard-boiled manner, ''I don't give a damn what anybody else thinks.'' Peikin annually hosted Senior Season kickoff at the Atlantis Theater at Sea World, drawing crowds of more than 4,000 seniors. ''She was the leading advocate for the aged in this area,'' said Charles Unkovic, professor of sociology at the University of Central Florida, which gave her the Golden Rule Award. ''She knew all the important people. She would think nothing of picking up the phone and calling the governor'' to help a senior citizen who had a problem.
1990

Channel 9 Founder Dies
THE ORLANDO SENTINEL - Tuesday, February 27, 1990
Author: Charlie Jean Of The Sentinel Staff
Joseph L. Brechner, a philanthropist and leader of Central Florida's civic, cultural and communications communities, died Monday. Brechner, 75, of Winter Park, a founder and former principal owner of , died in Florida Hospital of complications after major heart surgery two weeks ago. He was a patron of the arts, author, racial relations peacemaker and battler for an unfettered press. He was a leader in the campaign to admit cameras into courtrooms around the state and donated million to the University of Florida's School of Journalism and Communications for a Freedom of Information Center. ''For more than 30 years Joe was involved in every phase of Orlando life,'' said a close friend and former employee, Reggie Moffat. ''He had a unique ability to get things done, to bypass animosity and get to the heart of problems.'' ''Joe was a unique guy,'' Orlando businessman Jerry Chicone said. ''He was active in a lot of diverse activities. . . . He probably will be remembered not only for his cultural contributions but for his work in keeping harmony between the faiths and the races.'' He was president and general manager of the Mid-Florida Television Corp., which was created to establish Channel 9. The station was sold in 1984. The son of immigrants, Brechner was born in Fall River, Mass., and in 1934 begin editing and publishing a weekly shopper newspaper in Detroit. He founded his first radio station in Silver Spring, Md., in 1946 - his springboard to a career in radio, television, promotions and advertising. His Orlando career began in 1953 when he acquired part ownership of radio station . In 1958, he founded Channel 9 and began his career in television. At various times, he also owned radio and television stations in Maryland, Pennsylvania and West Virginia. In the 1950s, as racial unrest tormented the country, Brechner moved to head it off in Orlando. He went to Mayor Bob Carr and warned: ''Not only is the situation in the black community unfair and dishonest, it is going to explode in our faces unless we do something about it . . . and soon.'' Carr heeded his words and in 1956 formed the city's first Human Relations Committee, which worked to improve interracial relations. ''Joe was one of Orlando's first clear voices of civil rights,'' Orlando Mayor Bill Frederick said. ''He was tireless. He was caring .''Much of what this community was able to achieve in the early days of the civil rights movement was the result of Joe's efforts.'' Brechner was a leader in the fight to bring junior colleges to Florida. A columnist for The Sentinel Star, now The Orlando Sentinel, from 1970 to 1977, he led a fight in the 1960s to head off special interest efforts to restrict media coverage of the courts. He was a driving force behind and former president of the Central Florida Chapter of the Society of Professional Journalists. Brechner and his television and radio stations won numerous awards. He had served as president of the Orlando Area Advertising Club, district governor of the Advertising Federation of America, president of the Orlando Players Little Theater, member of the board of governors of the ABC-TV Affiliates Association, national commissioner of the Anti-Defamation League, B'nai B'rith, chairman of the freedom of information committee of the Florida Association of Broadcasters and chairman of the Central Florida Civic Theater Building Campaign Committee. Brechner is survived by his wife, Marion; a son, Berl, Croton-on-Hudson, N.Y.; brothers, Daniel, Silver Spring, and Sydney, Bellingham, Wash.; sisters, Gertrude Cohen and Edith Klinger, both of Los Angeles, and two grandchildren. Services will be held at 10 a.m. Wednesday at the Yank Frank Memorial Chapel at the Temple Israel Cemetery on Old Winter Garden Road. The Beth Shalom Memorial Chapel in Orlando is in charge of arrangements.
Copyright 1990 Sentinel Communications Co.
, 65, A Coca-Cola Bottler
AP
Published: July 04, 1990
Chapman Shaw Root, a former chairman of the country's largest Coca-Cola bottling company, died on Monday at Emory Hospital in Atlanta. He was 65 years old and lived in Ormond Beach. The cause of death was not disclosed. Mr. Root inherited Associated Coca-Cola Bottlers, which had plants in Pennsylvania, Florida, New York and New Jersey, from his grandfather. He headed it , from 1951 until 1982, when he sold his 57.5 percent interest to the Coca-Cola Company for 7.5 million. In 1966 he formed the Root Company to administer his expanding financial holdings. At his death it owned businesses like the Daytona Hilton and two radio stations, and . Mr. Root's grandfather, Chapman J. Root of Terre Haute, Ind., was the founder and owner of the Root Glass Company, which designed and patented the wasp-waist Coca-Cola bottle in the early 1900's. Chapman J. Root acquired several Coca-Cola bottling franchises, the basis for Associated Coca-Cola Bottlers. Chapman Shaw Root is survived by his wife, Susan Spear Root; a daughter, five sons, and 12 grandchildren.
9-10-90
, regional sales manager for WESH-Channel 2 television whose broadcast career spanned more than 30 years, died Wednesday September 10, 1990. He was 60. Glicken's career in the broadcast industry began with WALT-AM 1110 radio in Tampa. He was later a salesman for WYLD-AM 940 radio in New Orleans and then was named assistant manager at WFUN-AM 790 radio in Miami. He was national sales manager at WCIN-AM 1480 in Cincinnati, before returning to Tampa to serve as general manager at WDAE-AM 620 radio. He later joined Southern Broadcasting, working as manager of WKIX-AM 850 radio in Raleigh, N.C. In 1972, Glicken came to Orlando, where he was named president and general manager of Home Security Broadcasting, which owned and radio. In 1980, Glicken joined WESH TV 2 in Orlando. Glicken was active in trade and civic organizations. He was a past president of the Orlando Area Advertising Federation, a member of the board of directors of the Florida Association of Broadcasters, and chairman of the board of trustees for Crime Watch. A memorial service is scheduled for 11 a.m. Saturday at St. Mary Magdalene Catholic Church in Altamonte Springs. In lieu of flowers, the family has requested donations to a scholarship fund established in Glicken's name. Donations should be addressed to the Carl Glicken Broadcast Scholarship Fund, Orlando Area Advertising Federation, P.O. Box 1614, Orlando, 32802.
1989
Killed In Crash 1-26-89
Former Orlando radio talk-show host , who survived 20 years as a wire service reporter in Latin America, was killed in a traffic accident as he pulled out of a convenience store parking lot, authorities said. Dick Nutting, who went by the name Dick Norman on the air, was pronounced dead at the scene after a pickup truck struck his car broadside at 10:20 a.m. Thursday, January 24, 1984, said Hillsborough County Deputy Sheriff Louis Argote. Nutting, 46, worked for from February 1984 until November 1986. He was the station's afternoon talk show host and at one point was the station's operations manager, said , executive producer at . He most recently was working for WFLA-AM 970 in Tampa. Nutting was pulling into traffic in a 1989 Chrysler from a Circle K parking lot when a 1986 Ford Bronco driven by Tommy Ledford, 30, struck the car on the driver's side, Argote said. The sheriff's department was investigating the accident, but no charges had been filed Thursday. Nutting won two Emmy awards and an Overseas Press Club award during his 23 years in journalism, said WFLA news anchor Don Richards in Tampa. ''Dick was straightforward. You always knew where he stood,'' Charles said. ''He was a very talented talk show host. He had a good feel for what people were looking for. He had a very quick wit.''
, WNDB Radio Personality, Dies
by Cora Huckins
DAYTONA BEACH NEWS-JOURNAL - Monday, March 6, 1989
, 73, widely known for his early-morning broadcasts from an "air-conditioned broom closet" at radio station WNDB(-AM 1150/FM when it was owned by the Daytona Beach News-Journal, died Sunday at Halifax Medical Center. He was retired from broadcasting in the mid-1970's, sold his home in Ormond Beach and he and his wife, Dorothy (known to her friends as Dottie), moved to 524 S. Beach St., where he took great pleasure watching the comings and goings on the Halifax River from his apartment window. Mr. Lueck was born in Irma, Wis., described in an article written by the late News-Journal columnist Phil deBeaubien in 1970, as "down the road from Tomahawk Lake and the village of Bearskin."
With his gravelly voice, Ken, as he was known affectionately by his thousands of his listeners, was one of the least likely persons to take up radio announcing as a career. He once described himself as "possessed of the worst voice since Marconi invented wireless, but they listen - perhaps suffering a little, but they listen." After a stretch as a Merchant Seaman on the Great Lakes, he spent time during World War II as a radio operator in the Air Force when he also play with the Army-Air Force Band. He had a checkered career which included a stint as a cowboy out in Bozeman, Mont., and playing his saxophone with big bands in Milwaukee. Finally, he started as an engineer at a radio station in Elk City, Okla.
One day the regular morning announcer, who had a taste for sour mash bourbon, didn't turn up for work, having indulged the night before. Ken pushed the button 6 a.m. and was on the air playing a 33 1/3 record on a 78 rpm turntable. After this fast start, Ken polished his act and Elk City had a new "electronic hero." Ken first came here in 1949. He started work for WNDB and featured a teen club on his morning show when he built up a loyal following. He left in 1952 for Warsaw, Va., where he became program director and chief engineer of WNNT and organized "Ken's Kousins" a talent show that toured Eastern Virginia. While in "colonial Virginia," as he called it, he married Dorothy Thompson, a former Chicago model who was managing a charm and model school in Cincinnati. He then moved to Cincinnati where he became WZIP morning man. The Luecks' daughter, Sally, was born there in 1954. One night in 1955, according to guest Chatterbox columnist, Ann Hicks (Marsh), when Ken was taking off his shoes, "sand fell out all over Dottie's nice clean vacuumed rug, and before they could yell 'Daytona Beach!' Ken was back in his favorite broom closet". A son, Michael, was born soon after they arrived here. Ken returned to WNDB, but this time he was the night man, and his legion of loyal fans joined him. His irreverent style included awarding the station manager and chief engineer to listeners as prizes in "contests" and slugging his listeners from time to time with outrageously raucous records. After a few months broadcasting during the late night, he returned to the morning show, playing favorites from the 1940s to the 1970s. He loved to accompany his special favorites such as "Heartaches" and "Stardust" on a wooden whistle, or he would just whistle along himself. He and Dottie enjoyed dancing and were frequently seen at dances and parties throughout the area. In 1961, while looking for a piano that would take a beating by his youngsters, he stumbled on a "monstrosity." It was a big square "bulky piece of junk." While refinishing it, he found markings underneath and made out the words "Solano Grove." It turned out the piano had quite a history. Ken traced its history to Jacksonville of the 1880's history when British born composer Frederick Delius, who absorbed Florida moods and atmosphere on the St. Johns River in 1884-85. Delius divided his time between orange tree planting at Solano Grove on the St. Johns, and writing and studying musical composition with a friend and teacher, Thomas Ward of Jacksonville. Ken later sold the piano to the University of Jacksonville Music Dept., where it has been placed in Delius' home, which had been moved from Solano Grove to the university campus. Ken was also a speech and radio teacher at the Mary Karl Vocational School, a division of Daytona Beach Junior College (now Daytona Beach Community College) for 14 years. In 1972 he joined the real estate firm of Austin Combs and Associates, selling real estate afternoons, evenings and weekends, and continuing with the "Ken Lueck Show" in the early mornings. Besides his wife, survivors include son Michael of Dallas, and daughter, Sally Lueck, Fort Lauderdale. Woodward, Holly Hill is in charge.
Radio personality dies
St. Petersburg Times - Tuesday, April 11, 1989
BROOKSVILLE - , a well-known advertising salesman for radio in Brooksville, died Monday. He was 57. Payne suffered an apparent heart attack and died at Lykes Memorial Hospital early Monday morning, said , station manager for WWJB. Payne had been having heart trouble for years and had retired from full-time work at the end of last year, Manuel said. Despite his health problems, Payne continued working at the station on a volunteer basis, occasionally doing live broadcasts on location from places such as the Hernando County Fair and Register Chevrolet, Manuel said. "He was always in demand to do those for us,'' Manuel said. ''He's been a fixture around here for a long time. We're going to miss him even though he had retired from the day-to-day operations of the station.'' Cyd Samson, who did business with Payne and knew him as a friend, said that Payne had a wonderful radio personality and was polite to customers who would approach him while he was doing the on-site broadcasts. ''He was fantastic,'' said Samson, a Brooksville jeweler. ''We're all going to miss him a lot.'' Payne was the radio station's only salesman for about five years, Manuel said. Payne had worked for radio station WENY in Elmira, N.Y., before moving to Brooksville. Before beginning his career in radio advertising, Payne worked in sales for International Harvester, Manuel said. Payne is survived by his wife, Phyllis; two sons, John and Steve, both of Oregon; four sisters, Gladys Halloran, Breezeport, N.Y., Peggy Rubin, Elmira, Ruth Barnes, Bradenton, and Patty Lou Mackovitch, Horseheads, N.Y. A memorial service will be at 10 a.m. Wednesday at Brewer Memorial Funeral Home, 510 E Liberty. The Rev. Earl Hagar will officiate. The family has requested that in lieu of flowers, donations be made to the Hernando County chapter of the American Heart Association.
1988

THE ORLANDO SENTINEL Saturday, December 24, 1988
, 52, 1600 Bigtree Road, Daytona Beach, died Friday. Born in Hope, Ark., he moved to Daytona Beach from Orlando in 1986. He was a broadcasting news director for radio and a stock market analyst. He was a Baptist. He was an Air Force veteran of the Korean War. He was a recipient of the Katie Award for best spot news coverage in TV and of the best editorial award from the UPI Broadcasting Association. Survivors: wife, Linda K.; son, Dennis, Dallas; stepsons, Hayes and Randy Henderson, both of Orlando; daughter, Misti Pickett, Tyler, Texas; mother, Elvia R., Casselberry; brother, Edward Byron, Garland, Texas; sister, Fran Wilson, Casselberry; five grandchildren. Cox-Parker Carey hand Funeral Home, Winter Park.
May 18, 1988
Rockledge
Maurice B. Jackson, 70, a radio broadcaster and advertising salesman died Friday, May 13, of a heart attack in Birmingham, Ala., where he was to attend his high school reunion. Mr. Jackson, of 975 Cardon Drive, Rockledge, was a Brevard County resident for 20 years. Born in Birmingham he was a disc jockey and talk-show host in Ohio and Brevard at in Cocoa, formerly . He also worked as an advertising account executive in the Brevard bureau of

The Orlando Sentinel

. MR. Jackson was last employed as a salesman with Stateside Auto Supply Co. on Merritt Island. He fought in World War II with the Army. Survivors include his son, Allen Jackson; and two grandchildren.
, 84, Pioneer Broadcasting Engineer
March 18, 1988
Orlando Sentinel
, a pioneer broadcasting engineer whose Central Florida career spanned more than 50 years, died Friday. He was 84. Yarbrough started with Radio as chief engineer in 1926 and was in charge of the first television broadcast of WBDO-Channel 6 in 1954. ''He was very widely respected as a transmitter engineer,'' said Ben Aycrigg, a news anchor for Channel 6, now called WCPX. ''He was probably the last of the broadcasting pioneers.'' Yarbrough, 422 Raintree Court, Winter Park, retired from broadcasting in 1968 but remained a consultant to the television station until the late 1970s, Aycrigg said. He had a lifelong interest in baseball and classical music and had traveled to England last October to hear some of that nation's symphony orchestras. Born in Columbia, S.C., he moved to Winter Park from Shelby, N.C., in 1926. A Presbyterian, Yarbrough was a veteran of the Naval Reserve and a member of the Institute of Electrical-Electronics Engineers. He is survived by his wife, Rosalind B.; son, George, of West Yellowstone, Mont.; brother, Harrison E., of Shelby; several grandchildren and several great-grandchildren. Garden Chapel Home for Funerals in Orlando is in charge of arrangements.
March 10, 1988
, 63, Vanderbilt Drive, Clearwater, died Wednesday, March 10. Mr. Martin was a former news broadcaster with radio. Born in Detroit, he was a former resident of Central Florida. He was a member of Heritage United Methodist Church, Clearwater. Survivors: wife, Louise; daughters, Kathy, Daytona Beach, Sally Lightsey, Julie Martin-Goodwin, both of Orlando, Susie Combs, Fort Hood, Texas; son, James J. Jr., Orlando; stepsons, Kim Watrous, Corona, Calif., Kevin Watrous, Springfield, Ill.; stepdaughter, Lisa Rosengren, Springfield, Va.; brother, Burke, Spartanburg, S.C.; 11 grandchildren. Moss-Feaster Funeral Home, Clearwater.
1987

original owner of , Eustis died at age 70.
10-26-87
October 28, 1987 Obituary from the Orlando Sentinel
Bob Keith, a former Orlando city commissioner and radio and television personality, died Monday, October 26, 1987 after a seven-year battle with cancer. He was 59. In the late 1940s and early 1950s, Keith was a disc jockey and hosted a rock 'n' roll show on . ''All the kids loved it,'' said city clerk Grace Chewning. ''That was what we listened to in high school. 'In the late 1950s and early 1960s, Keith took the show to television with the Channel 9 Bandstand. ''He was real tall and thin and had this real resonant voice,'' Chewning said. ''He was our own Dick Clark.'' ''He was part of the glory days -- the rock 'n' roll days,'' said , who worked with Keith at in the late 1970s. In 1974, Keith was elected city commissioner for District 3 in the non- partisan election. He campaigned on a promise of independence from Mayor Carl Langford, and friends said he worked hard to stick to it. ''His disposition was to try to get along with everybody,'' said Todd Persons, who covered the city council for WCPX-Channel 6. ''But he really did try hard to be his own man.'' Arthur ''Pappy'' Kennedy, who served on the council from 1972 to 1980, said Keith was an outspoken commissioner. Yet he also remained open to ideas and was ''concerned about seeing things go smoothly,'' Kennedy said. Keith lost a re-election bid in 1978 and ran an unsuccessful race for the Orange County Commission in 1982. He retired from politics and became a real estate agent. He was in the public eye again last year as a central figure in the trial of restaurateur Champ Williams on charges of bribing public officials. Keith said that when he was on the city council he had favored Williams on an important vote. Keith was in Williams' office, he said, when Williams told him he appreciated his help and stuck a roll of cash in the commissioner's pocket. Keith said he returned the money, told Williams he was insulted and left. However, state prosecutors also charged that Williams made illegal campaign contributions to Keith and other politicians by passing on his money through others. Keith said he didn't know that the money came from Williams, and no charges were filed against him. The state's charges against Williams were later thrown out for lack of evidence. Keith, 3213 Eagle Blvd., was born in Sanford and moved to Orlando from Minneapolis in 1937. He was a Coast Guard veteran and a member of First Baptist Church of Orlando, where services are scheduled for 1 p.m. Thursday.
1979

Daytona Beach Morning Journal
Feb. 4, 1979
Orlando-James Lawrence "Bill" Berry, 61, co-host of the "Sunrise Jubilee" program, on WFTV, Channel 9, died Saturday. Berry joined WFTV in 1978 and had conducted more than 400 interviews with agribusiness guests from Central Florida. Berry was credited with being the areas first television weatherman and hosted the first Cerebral Palsy Telethon. The Seneca, S.C., native began his broadcasting career when he left the Army in 1945. He first worked for a Sarasota radio station and moved to Orlando two years later when he was part of the staff, which put WHOO Radio on the air in 1947. In 1949 Berry joined WDBO Radio ands television (channel 6) where he worked for 22 years. Berry resigned in 1971 to form his own advertising agency, Bill Berry Associates. During his long broadcasting career, Berry received more than 100 community service awards and citations a WFTV spokesman said. Berry's duties on "Sunrise" temporarily will be assumed by Barbara Stump. Survivors include Berry's widow, four daughters, and two sons. Funeral services will be at 10 a.m. Tuesday at Guy Black Funeral Home in Orlando. Burial will be at 2 p.m. in Palmetto.
1976

Founder of Beacom Broadcasting Enterprises and original owner of in Kissimmee, John Patrick Beacom died at the age of 72 on January 3, 1976. Beacom also served as Member of West Virginia state house of delegates from Cabell County, in 1933, was also a member of West Virginia state senate 5th District from 1935-38 and then as Mayor of Port St. Lucie County.
1974
3-15-04

's
first
() died while working as an airborne traffic reporter at KULF-AM 790 in Houston. Johnny was killed when the "KULF bird" crashed while covering a fire on March 15, 1974. Johnny was attempting to get a close-up look at a chemical tank car fire at the Settegast Railroad yard. Witnesses said he was just a few hundred feet above the fire when the violent updraft threw his plane out of control and at that extremely low altitude, he didn't have the room or time to regain control. The plane rolled over on its back and spiraled into the ground.
Johnny was posthumously awarded the Steve Pieringer Award by the Texas Association of Broadcasters in 1974.
1973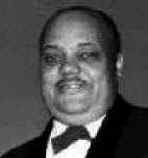 Adrian K. "Ken" Knight was one of three children born to William and Beatrice Knight, Adrian Kenneth Knight, also known as "Ken" Knight, was born February 6, 1909, in Headland, Alabama. Mr. Knight was one of the South's leading Black pioneer broadcasters and television personalities. during his childhood, Ken Knight's parents relocated to Daytona Beach, Florida, where he attended public school and later earned a diploma from Campbell Street High School. Ken went on to better himself by pursuing and completing his college education at Hampton Institute in Virginia. Mr. Knights introduction to broadcasting resulted as a .00 bet which resulted from a complaint to a friend about the performance of a radio announcer. Mr. Knight bet that he could do better. He won the bet. Self trained, he was the first African-American announcer in the South, when all-white radio station hired him in 1947. Ken Knight passed away on September, 12, 1973.
1961
Broadcasting Executive Dies
St. Petersburg Times
April 14, 1961
., Florida broadcasting executive and New England merchant, died at St. Frances Hospital, in Miami Beach, Thursday. He was 56. Death was attributed to a blood clot. Cherry was the chairman of the board of the Cherry Broadcasting Co., which owns radio stations and and television station WDBO-TV at Orlando. He also owned Orlando's l. He was principal officer, director and stockholder in Cherry and Webb Co., which operates women's apparel stores in Providence, R.I. and in Lowell, Fall River, Lawrence and New Bedford, Mass.
1950

The Pittsburgh Press


May 7, 1950




Succumbs in California Served on Staffs Of 5 Hospitals Here


, retired Army doctor, died yesterday in Crescent City, Cal. He was 78. A former resident of Pittsburgh, Colonel Johnston left here in 1922 to establish a residence in Orlando, Fla. He became a prominent citizen there and at the time of his death, was president of the and part owner of Orlando station . Born in Lisbon O., on April 4, 1872, he received his medical training at the University of Pittsburgh. One of the leading X-ray consultants here for a number of years, he served o the staffs of five hospitals. During World War I, he was appointed Surgeon General in charge of all field hospital equipment used by the A. E. F. in France. He continued to serve with the Army for a year and a half following the war until a heart condition forced his retirement. The Colonel was visiting his sister, Mrs. Gertrude J. Isett and a brother, the Rev. William W. Johnston, both of Los Angeles, Cal., when he died. Son of the late Rev. George N. and Mrs. Emma Coffin Johnston, he is survived by one other sister, Mrs. Evelyn J. Schlbrede of Kirkwood, Mo. Col Johnston was the husband of the late Mrs. Ida Davis Johnston. Private burial services will be held Tuesday at Homewood cemetery.
ШОКИРУЮЩИЕ НОВОСТИ